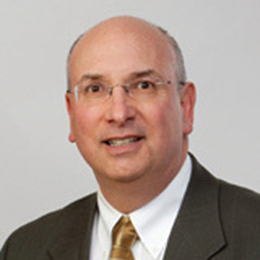 75 Years of Family Eye Care
Meet the Friedberg Eye Associates team providing exceptional quality eye care for decades.
Friedberg Eye Associates is proud to be amongst the most technologically advanced practices, constantly searching for the best solutions for patients. With locations in Woodbury and Mullica Hill, Friedberg Eye Associates is a team of well-educated, highly skilled and experienced physicians who have been taking care of South Jersey's eye care needs for more than 75 years.
From ophthalmology and optometry services—including advanced cataract surgery, specialized glaucoma treatment and surgery, LASIK/PRK refractive eye surgery, eye and facial rejuvenation procedures such as eyelid surgeries and procedures and Botox and fillers, the Dry Eye Disease Center of Excellence, macular degeneration, pediatric eye care, contact lens fittings and complex contact lens fittings—this team of experts strives to provide the highest quality of care for you and your family.
Dr. Howard Friedberg
Dr. H. Friedberg graduated from Emory University College Medical School and residency with honors. He moved to Philadelphia to complete a fellowship at Wills Eye Hospital. He, as well as all of the Friedberg Eye ophthalmologists, is a fellow of the American Academy of Ophthalmology and a member of the American Society of Cataract and Refractive Surgery. Dr. Friedberg serves on the board of governors of the New Jersey Academy of Ophthalmology and is a longstanding member of Gloucester County Chamber of Commerce.
Dr. Friedberg's areas of expertise include cataract surgery, including complicated high-risk procedures, glaucoma treatment and general ophthalmology. He has performed tens of thousands of procedures and is affiliated with Studio Arts Surgical Center in Mullica Hill and Select Surgery Center in Washington Township. Dr. Friedberg is Chief of Ophthalmology at Inspira Health.
Patient Care Philosophy: A commitment to giving our patients and families care that is supported by the highest order of compassion, innovation, science and technology.
Dr. Andrea Friedberg
Dr. A. Friedberg graduated from Emory University College and Medical School with honors, spent her internship year in the Emory system and then spent an additional year as an urgent care physician, and completed her ophthalmology residency at the University of Pennsylvania Scheie Eye Institute, which included additional training at both Wills Eye Hospital and at the Children's Hospital of Philadelphia along with the VA hospital in Philadelphia.
Dr. Friedberg has 35 years of experience in facial rejuvenation, including neurotoxins, fillers and eyelid surgeries. Dr. Friedberg was one of the first to use the CO2 laser for eyelid surgery in our area and has extensive training at the Dry Eye Center for Excellence for dry-eye treatments, including Lipiflow treatment. She also performs small lesion removals, cataract and glaucoma surgeries, as well as providing nutritional support and many types of laser treatments.
Patient Care Philosophy: Prioritize optimal health and wellness as a compassionate and knowledgeable partner in patient care. Patients are respected as individuals. Being a helpful source of both information and treatment actions.
Dr. Brett Weinstock
Dr. Weinstock is a Wills Eye Hospital-associated physician who provides comprehensive eye care, including management of cataract, glaucoma and laser vision correction. He received his Bachelor of Science in biomedical engineering from Brown University and attended medical school at Mount Sinai Hospital in New York City. He then completed his residency at Wills Eye Hospital, where he is currently an instructor.
Among his areas of expertise are management of complex cataracts, including use of advanced technology lenses, laser assisted cataract surgery and correction of astigmatism. He also performs glaucoma procedures, femtosecond LASIK refractive eye surgery and PRK laser vision correction.
Patient Care Philosophy: Using the most advanced technologies to customize treatments for personalized medicine and preventative care.
Dr. Alice Williams
Dr. Williams is also a board-certified ophthalmologist, cataract surgeon and fellowship-trained glaucoma specialist. She earned her medical degree from Temple and completed both her residency in ophthalmology and fellowship in glaucoma at Wills Eye Hospital. Dr. Williams has published several peer-reviewed research articles and was an editor for the Wills Eye Manual.
Dr. Williams has a special interest in minimally invasive glaucoma surgery. She is also an experienced cataract surgeon. Her areas of expertise include cataract surgery and advanced technology intraocular lenses to help patients reduce their need for eyeglasses after surgery.
Patient Care Philosophy: Dr. Williams values establishing personal relationships with her patients, so that together they can choose an individualized treatment plan that will help them achieve their best vision.
Dr. Louise Coletti
Dr. Colletti earned her doctor of optometry degree from Salus University Pennsylvania College. She is a contact lens expert and sees patients for general optometry examinations.
Patient Care Philosophy: Dr. Coletti feels it is very important to really listen to the concerns of her patients so she can get the highest level of understanding of what they need.
Dr. Karen Levy
Dr. Levy earned her bachelor's degree from Widener University and her doctor of optometry from SUNY College of Optometry. She completed rotations at University Eye Center and the Philadelphia Veterans Hospital with a focus in ocular disease, specialty contact lenses and low vision services.
Patient Care Philosophy: Values taking a team approach with her patients by gaining an understanding of their overall lifestyle and visual needs while discussing all treatment options available to provide individualized care in a comfortable setting.
Friedberg Eye Associates P.A.
661 North Broad St. | Woodbury
412 Ewan Road, Suite A | Mullica Hill
(856) 845-7968
FriedbergEye.com
Published (and copyrighted) in Suburban Family Magazine, Volume 13, Issue 4.
For more info on Suburban Family Magazine, click here.
For information about advertising in Suburban Family Magazine, click here.
To find out where to pick up your copy of Suburban Family Magazine, click here.