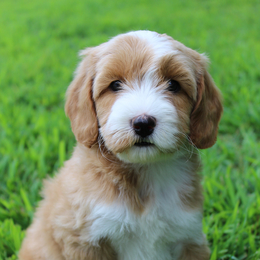 A New Standard in Veterinary Care
Pet Check Urgent Care provides compassionate, state-of-the-art treatment in a setting that is comfortable for pets and convenient for humans.
ONE OF THE FASTEST-GROWING MARKETS IN THE HEALTH CARE INDUSTRY IS URGENT CARE. Favored for its on-demand and affordable model of care, patients can visit for everything from routine checkups to X-rays and lab work by simply walking in the door, no appointment necessary. Now, those luxuries are expanding beyond humans thanks to a group of brothers who founded Pet Check Urgent Care.
Pet Check's origin story dates back just a few years ago when Dr. Tom Rebbecchi, an emergency room physician, was chatting with his brother, Dr. Lawrence Rebbecchi, a veterinarian for more than 30 years, at a Labor Day barbecue. Tom, who has spent 23 years in Cooper Hospital's ER and its urgent care facilities, wondered why urgent care wasn't more prevalent in Larry's field. The conversation sparked an idea and with the additional involvement of their brother Mike, who has a background in business franchises, it was a recipe for success.
Tom says the foundation of the practice begins with Larry, who graduated from the University of Pennsylvania and started his own small practice in southwest Philadelphia that has since grown tremendously based on core principles of fairness, transparency and connecting with people.
"In 30 years he has grown his practice to more than 25,000 clients," says Tom. "He provides great service and believes in fairness. He doesn't believe in robbing people of their hard-earned money. But the biggest thing he brings to the table is his personality—he just connects with people."
Tom's experience on the human side of medicine and his understanding of the operating principles of urgent care translate to the veterinary model. Mike has a history in running Hollywood Tans locations, of which his father-in-law was the franchise owner.
"Mike not only has the knowledge of running several businesses, but he has a flair for building, marketing and advertising and also brings the skill set of a general contractor," Tom says.
With those bases covered, the brothers took the plunge and opened their first Pet Check location in Sewell in October 2019. And if any proof was needed that their model works, you'll find it in their second location that opened just last month in Deptford.
Convenience is the No. 1 priority at Pet Check. Open from 9 a.m. to 9 p.m., seven days a week, no appointment is necessary and patients are seen on a first-come, first-served basis, whether they need a rabies shot, checkup or are limping. If a case is too complex to be handled on-site, pets are triaged to a nearby emergency facility.
One of the most frustrating aspects of any medical visit can be the wait time, but Pet Check has remedied that with the use of an app that updates clients on their position in line. "There's nothing worse than waiting and not knowing how much longer until you'll be seen. People's time is very valuable," says Tom. "We're empowering pet owners not only in the flexibility of our hours but also with text updates that allow you some freedom to run an errand or go back home without losing your spot in line."
Tom proudly says that human urgent care centers pale in comparison to Pet Check. "We built it out nicely so as to create an environment where pet owners and employees would be happy," he says.
Among the first things you'll notice when walking through the doors is the pleasant smell. Unlike traditional vet offices, Pet Check has invested in scent technology similar to what you might find at the Borgata. The atmosphere is bright and inviting, with front desk staff ready to welcome every pet patient, even the anxious ones who might need a private room or prefer to wait in the car until they are called.
Of course, it's also the employees themselves who set Pet Check apart. No one likes to be greeted by someone who doesn't want to be there, and practice manager Janelle Hall has developed a keen eye for recruiting the right people. After all, she's been with the Rebbecchi family for 20 years since her days as a vet tech.
"I've been doing this for a while and I can just tell when someone is passionate about their career. We have a compassionate group of individuals who wear their emotions on their sleeves, and they treat our clients' pets like their own," Hall says. "That welcoming feeling begins from the moment you call or walk in, and continues throughout your visit."
She says this comes from the top. "I think the way employees treat clients comes from the managers and owners. Dr. (Larry) Rebbecchi is a kind, gentle individual, and no matter who you are or how long he's known you, he treats you like he's known you for years. This rolls down to me and our staff."
When it comes to your pet's important role in the family, their medical care should meet a higher standard, and for busy pet owners, Pet Check has raised the bar.
Pet Check Urgent Care
PetCheckUrgentCare.com
1720 Clements Bridge Road | Deptford | (856) 302-0000
253 Hurffville-Cross Keys Road, #5b | Sewell | (856) 404-9858
Published (and copyrighted) in Suburban Family Magazine, Volume 11, Issue 12 (March 2021).
For more info on Suburban Family Magazine, click here.
For information about advertising in Suburban Family Magazine, click here.
To find out where to pick up your copy of Suburban Family Magazine, click here.