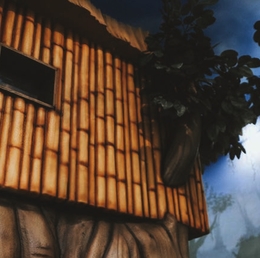 Twice as Nice
With its second location in Mount Laurel, Growing Smiles Pediatric and Family Dentistry is treating even more South Jersey residents with gentle dental care.
IN THE THREE-AND-A-HALF YEARS SINCE GROWING SMILES PEDIATRIC AND FAMILY DENTISTRY FIRST OPENED ITS DOOR S IN VOORH EES, the practice has earned a sterling reputation for not only setting up its young patients for a lifetime of dental health , but also offering top-notch care to the entire family.
Now Dr. Sonny Sekhon is excited to spread that influence to even more residents of South Jersey.
Growing Smiles recently added its second location on Route 38 in Mount Laurel, joining the original office at Voorhe es Town Center. With the same focus on the most up-to-date dental services available and patient comfort, the new site is eager to impr ove as many smiles as it can.
"Our first office has done really well," says Dr. Sekhon, a pediatric dentist for more than a decade and t he founder of the practice. "But we started to notice that some of our patients were coming from quite a distance to see us in Voorhees , so we figured opening a second location in Mount Laurel would make us more accessible.
"At the same time, by having two locations we can create a small network of doctors that can see patients in both offices. The goal is to provide specialty care on every level, with an oral surgeon, a root canal specialist, a periodontist—all dental specialties under one roof. Hopefully now with two locations we can do that, and ultimately it's our patients who will benefit."
Just like in Voorhees, the Mount Laurel office was designed to make patie nts feel at ease heading into their appointments, especially young children who may be visiting the dentist for the first time. The wait ing area has a giant treehouse for kids to play in, along with multiple video game stations. There are also several homework stations f or older kids who want to study or read a book.
The hallway leading back to the treatment rooms has a domed ceiling painted like the sky , along with artwork on the walls and soothing colors throughout the space.
"That all sets the tone," Dr. Sekhon says. "We find that we have better success as dentists if our patients come in comfortable and relaxed. If they come in with their anxiety levels high, it make s it tougher for everyone."
G rowing Smiles continues to embrace the role technology plays in dental care, especially to enhance the exper i ences of its adult clientele. For example, it uses the most modern equipment available to perform root canal procedures and has added a CEREC crown machine, which a llows for same-day porcelain crowns.
"We're hoping that busy professionals who don't have the luxury of visi ting the dentist two or three times to address the same tooth can do it all in one visit," Dr. Sekhon says. "We reinvest in our practice quite heavily to separate us from the rest and keep us at the cutting edge."
The staff continues to evolve as well; in addition to sever al experienced dentists specializing in adult ca re, Dr. Sekhon is joined by Dr. Karisa Carroll as a pediatric dentist. Two more pediatric den tists will be hired by June and a full-time orthodontist is also expected to join the practice. Nice
Dr. Sekhon only brings in colleagues who share his philosophy of dental care, especially when it comes to young children. Educating parents on topics such as proper diet—and limiting the sugar intake of kids—is of the utmost importance.
"That's where it all starts," he says. "I think that's the most important role that we play aside from treating teeth is spreading education so parents are armed with the best knowledge to prevent these problems. Particularl y in children, 99 percent of the problems are preventable. It's just a matter of somebody being there to guide parents in terms of diet a nd home care."
Being able to have a positive effect on the dental care of children and adults is what drives Dr. Sekhon on a daily basis, and with the new location in Mount Laurel, his practice will be able to impact even more lives.
"It's such a pleasure to meet new families," he says. "They put a lot of responsibility on us. We are often the first dentists that their child is going to see. If kids don't ha ve a good experience with us, we may end up scarring their whole perception of the dentist as they get older.
"It makes us feel good when we have patients who have grown beyond the need for a pediatric dentist but they don't want to leave. That was part of the reason we c h ose to treat adults as well as kids; we didn't want to just discard those patients once they reached a certain age. We wanted to keep them under our roof and continue to care for them as they reached adulthood. It's a great feeling and we believe we're doing our part in t he community as best as we can."
Growing Smiles Pediatric and Family Dentistry
3107 Route 38 , Suite 2
Mount Laurel | (856) 778 -0800
2140 Voorhees Town Center
Voorhees | (856) 770-1770
MyGrowingSmile.com
Published (and copyrighted) in Suburban Family Magazine, Volume 8, Issue 12 (February 2018).
For more info on Suburban Family Magazine, click here.
For information about advertising in Suburban Family Magazine, click here.
To find out where to pick up your copy of Suburban Family Magazine, click here.