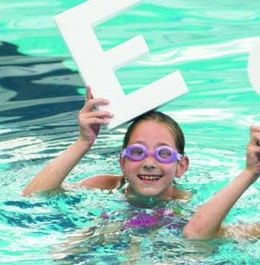 Raising the Bar
How ESF Camps & Experiences is setting the gold "standard" when it comes to your child's summer camp.
As far as summer camps go, no other camp compares to the fun and skill-building experiences your children will have at ESF Camps & Experi ences. Where dreaming big, challenging assumptions, think ing creatively and never compromising safety or quality comes to fruition, ESF helps their campers build confidence through Education, Sports and Fun.
"We are really proud of the selection of programs we have de signed," says Michael Rouse, executive director and co-founder of ESF. "We work year-round to put together—we hope—the greatest program s on the planet; all designed around children's interests and passions. We try to make them very relevant to today's youth and we really pride ourselves in getting feedback every year, from our c ampers, families and staff, to make sure our programs are cutting edge eve ry year."
An d each of those cutting-edge programs has been created with character muscles in mind. Working with Dr. Jim Loehr, a legend ary p sychologist who has written over 30 books and has spent over 35 Years doing research on character and human development involving youth and top professional athletes, Rouse says E SF has designed eight Character Virtues they utilize within their programs.
"Our goal o verall is to develop that tool belt f or success so that [our campers] will be successful in life, but also stronger and healthier," expl ains Rouse. "We really want them to be able to use those tools they learn here at ESF in their everyday life as they grow older."
Whether their campers want to build-up old skills or develop a new passion , Rouse says ESF really tries to create that platform for their cam pers to be inspired and it's driven by their dynamic an d experienced staff.
"We only hire adults," says Rouse. "They are all educators or fut ure educators, so that is part of our value proposition. A lot of them are even involved in our internship that partners with over 5 0 universities around the country so they get credit toward their degree."
And what would summer camp be without a pool? ESF's pool in M oorestown is the largest in an eight-mile radius where they provide one-on-one instruction to allow campers the ability to progress at a faster level based on the individual instr uction rather than a group instruction.
ESF even has the lowest ratio of any camp around a nd limits enrollment so campers and staff alike are on a first-name basis.
"Our company was started back in 1982 by myself and brother when I was 15 years old and h e was 11, and we have had the incredible opportunity to develop these award-winning camps with a team that has b een with us for over 25 years," says Rouse. "We've just loved designing programs for kids that help them thrive and grow and that's wha t gets us out of bed every morning."
ESF Camps & Experiences
William Allen Middle School
801 N. Stanwick Road
Moorestown
(856) 235-5300
ESFCamps.com/Moorestown
Published (and copyrighted) in Suburban Family Magazine, Volume 8, Issue 12 (February 2018).
For more info on Suburban Family Magazine, click here.
For information about advertising in Suburban Family Magazine, click here.
To find out where to pick up your copy of Suburban Family Magazine, click here.