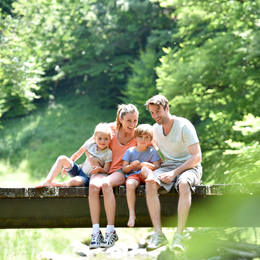 Family Bulletin
SCHOOL BELLS
Edited By Kaytlyn Mroz
STARS
Star Administrator
JEFFREY SNYDER
Washington Township
Having been a social studies teacher at Orchard Valley Middle School since 2003, the Washington Township Board of Education has approved Snyder as the interim district supervisor of the social studies department (grades 6-12) and gifted education (grades K-12). Snyder replaces former supervisor Dan Saia and will assume his role on June 16.
Star Students
CHEROKEE HIGH SCHOOL'S WIND ENSEMBLE
Marlton
Students in Cherokee High School's wind ensemble recently performed at the New Jersey State Gala Concert at TCNJ. The gala is an annual educational activity that serves more than 750 instrumental music students from the state's public schools. The Cherokee students were selected as one of 12 high schools in the state to perform after competing in a preliminary round for South Jersey.
COMMUNITY CONNECTION
News from around South Jersey
The Gracious Center of Learning and Enrichment Activities mosque has opened up the Cherry Hill Free Clinic this month. The mosque raised $10,000 to buy the equipment for the clinic which now occupies 4,000 of the facility's 15,000 square feet.
Congressman Donald Norcross stood in the Camden Planned Parenthood office on May 11 and declared his solidarity to stand with women and Planned Parenthood.
Rowan University and the Rutgers-Camden Board of Governors have partnered with Otsuka America Pharmaceutical Incorporated to launch the Alzheimer's Patient Navigation Model. The program is the first of its kind in the nation which will help families and caregivers manage Alzheimer's.
Next Washington Township Planning Board meeting: June 8, 7 p.m. at the Washington Township Administration Building
Next Mount Laurel Council meeting: June 12, 7 p.m. at the municipal court room
Next Cherry Hill Council meeting: June 12, 7:30 p.m. at the N. John Amato Council Chambers, Room 208
Next Haddonfield Zoning Board Meeting: June 20, 7:30 p.m. at the Borough Hall Auditorium
SCHOOL DATES
June 14 Washington Township Schools' Last Day
June 15 Haddonfield High School Students' Last Day
June 16 Haddonfield Elementary Students' Last Day
June 16 Cherry Hill Schools' Last Day
June 20 Mount Laurel Schools' Last Day
June 22 Early Dismissal for Voorhees Township Schools, Last Day
BULLETIN BOARD
Updates and announcements about your local schools
According to the state Department of Education's Taxpayer's Guide to Education Spending, the median salary among New Jersey teachers is $66,117. Ranking the schools by the top 50 media averages, Pemberton Township School District was No. 17 with $84,867, Gateway Regional High School District was No. 36 with $79, 826 and Lenape Regional High School District was No. 38 with $79,683.
The Cherry Hill Board of Education approved its $194,085,006 budget earlier this month. This means the average taxpayer in town will see an annual increase of $142.30.
POLICE BLOTTER
A Shamong man who police were looking for with the description of a "chubby flasher" has been arrested after exiting his black Honda Civic in the Tamarac neighborhood. This was the same man who was reported for flashing a woman in December and again in January.
A Hammonton man was arrested last month after he allegedly assaulted a Washington Township police officer. The officer was working an extra shift at the Motor Vehicle Commission office in Ganttown Plaza when he responded to a fight in the parking lot. Trying to break it up, the man put his hand around the officer's neck and a struggle ensued.
Police are investigating a report of a man accused of recording another man who was using the men's bathroom in the Cherry Hill Mall last month. The victim said he was using the restroom when he noticed the man peeking over and recording with his cell phone.
THE LOCKER ROOM
Edited By Matt Cosentino
STARS
Star Athlete
ERIKA CORETH
Washington Township
Coreth, a senior first baseman on the Washington Township softball team, collected her 100th career hit during a win over Bishop Eustace earlier this month. She became the 15th player in school history to reach the milestone and finished with two hits and an RBI in the 5-0 victory. Coreth, who made the all-South Jersey first team as a junior, will continue her softball career next year at Monmouth University.
Star Athlete
JASON GARSTIKIEWICZ
Haddonfield
The South Jersey Coaches Association recently honored Garstkiewicz as South Jersey's Most Courageous Student- Athlete. The Haddonfield High School senior had his right leg amputated below the knee after a cancerous bump was discovered when he was in seventh grade. He now wears a prosthesis, but he didn't let that keep him from becoming a two-way starter on the Bulldawgs' football team last year, helping Haddonfield to a 6-4 record.
ROSTER BEAT
Team, player and coach news
Jack Forstein, a Moorestown resident and second grader at Moorestown Friends School, is headed to Scotland—the birthplace of golf—to compete in a prestigious international tournament from May 30 through June 3. He is one of a handful of 7-year-olds from the United States to qualify for the 2017 U.S. Kids Golf European Championship, which will be played on several of Scotland's historic courses in East Lothian. Forstein consistently placed in the top five for his age division in U.S. Kids Golf tournaments throughout the 2016 season.
The Shawnee golf team captured the team championship at the Carl Arena/Al Rifkin Memorial Tournament, finishing with a score of 312 at Ramblewood Country Club to beat Lenape by two strokes. Jack Sterbenz led the way for the Renegades, as he carded a 72 to finish second overall behind Drue Nicholas of St. Augustine. Haddonfield's Mary McGuinness defeated Clearview's Theresa Luu in a playoff to claim the girls title.
The Kingsway girls track team took home the team title at the Gloucester County Championships. The Dragons received individual firstplace finishes from Najiyah Palmer (100 hurdles), Hailey Rivell (400 hurdles), Destiny Stanford (800), Rachel Vick (1,600) and Alexis Mullarkey (3,200).
Published (and copyrighted) in Suburban Family Magazine, Volume 8, Issue 3 (May, 2017).
For more info on Suburban Family Magazine, click here.
For information about advertising in Suburban Family Magazine, click here.
To find out where to pick up your copy of Suburban Family Magazine, click here.