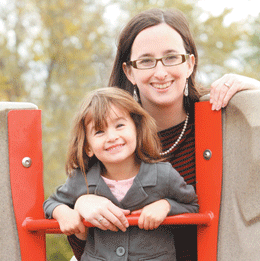 Editor's Note: April, 2013
When I was in college, my plan was to major in journalism with a minor in art, specializing in photography. But in order to do that, I had to take three drawing classes. Not my forte, to say the least. I got A's in my first two photo classes, but when it came time for my first try at drawing, a high C was the best I could manage. In the blunt words of my professor: "You know, you're going to have to actually learn how to draw."
Well, I ended up dropping the minor so I wouldn't drag down my GPA. My point is, after trying my hand at it, I have even more respect for artists than I ever did before. It's obviously not something just anyone can do. There seems to be an innate ability people are born with, one that makes it seem so effortless how they recreate the images of their imagination on a canvas for all to admire. Check out our annual Suburban Family Artists feature on Page 16 and you'll see exactly what I mean. Featuring work from ages 7 up to 56, you're sure to be impressed by just how much talent we have here in South Jersey. I know I can't, nor do I want to, compete.
Speaking of competition, be sure to read our Fight to the Finish feature, which covers some of the best area rivalries from 17 schools and nine sports. It's chock-full of quotes from local coaches and star athletes about what drives these rivalries—some friendly, some fierce.
And on our Art of Living Well side, we've got stories running the gamut from maternity care to senior safety. Called Maternal Instincts, the maternity story is the first of two we'll be running in the next couple of months. (The next being on how to lose that stubborn baby weight. I'm looking forward to that one next month.) It focuses on the No. 1 goal: a healthy mom and baby. Many women go into pregnancy with a birth plan in mind, but things don't always turn out the way you imagined. It's important to do what feels right, remember the big picture, and just go with it.
Come to think of it, when do things really go as planned anyway?
Warmly,
Colleen Patrice Clark
Executive Managing Editor
Published (and copyrighted) in Suburban Family Magazine, Volume 4, Issue 2 (April, 2013).
For more info on Suburban Family Magazine, click here.
For information about advertising in Suburban Family Magazine, click here.
To find out where to pick up your copy of Suburban Family Magazine, click here.