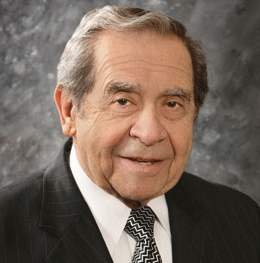 Star Citizens: September, 2011
Caitlin McGoldrick, Katie McLaughlin, Reilly Cook, Jennie Wenzel and Rebecca Conboy
Washington Township
These middle school students (pictured) worked with the Center for Family Services, holding a workshop and collection drive, in an effort to bring awareness to the resources the center provides as well as the need for vital supplies like toiletries. The girls, members of Troop 65247, are working toward their Girl Scouts Silver Award (which requires at least 50 hours of community service each).
Arthur Colladay, Dave Kuhn, Shannon Shah and Ameet Shah
Cherry Hill
The four-person team embarked on a 62-mile bike ride from Philadelphia's Ben Franklin Bridge to Buena in Atlantic County, as part of the 39th annual American Cancer Society Bike-a-thon this summer. The team surpassed their goal of raising $500, by generating $2,245 for the fight against cancer.
Jasmine Dippner Marshall
Haddonfield
The Haddonfield Memorial High School student was honored with the National Liberty Museum's Young Heroes Award for a project she did with the Center for Family Services to help teens prevent sexual and dating violence. She took part in Green Dot intervention training, created a public service announcement and hosted an event for 100 people promoting the importance of responsibility and bystander intervention.
John Berg and Barbara Berman
Cherry Hill
Working with Sustainable Cherry Hill, John Berg and Barbara Berman have led the creation of the Way to Go taskforce. The group advocates for making Cherry Hill safer to navigate without a car and is working with the township to create a comprehensive Bike and Pedestrian Master Plan to guide future improvements for cycling and pedestrian activity.
Bryan O'Donnell
Marlton
A 2007 Cherokee High School graduate, O'Donnell founded the Cleats 4 Kids program, to help athletes in need of financial assistance to attain the sporting equipment they need. Since 2006, the organization has collected and donated more than 1,000 pairs of cleats, plus many other pieces of athletic equipment, to players from across the region.
Nick Fernandez
Mount Laurel
A courtyard at Lourdes Medical Center in Willingboro was transformed into a lush and peaceful oasis with plants, a vegetable garden, fruit trees, picnic area and mural, thanks to Fernandez's volunteer efforts this summer. Fernandez is an Eagle Scout candidate with Troop 61 in Moorestown.
Leesa Hovius
Tabernacle
When it comes to selling cookies, Hovius could teach most of us a few things. The 11-year-old Scout sold 1,500 boxes of Girl Scout cookies. Her total sales were the second highest in all of Central and Southern New Jersey, which includes thousands of girls. Hovius, who has been with the Girl Scouts for six years, reached that figure by setting up booths in front of stores and going door-to-door.
Liz Thomas
Moorestown
When Liz Thomas heard about the Turn the Towns Teal movement to raise awareness of ovarian cancer, she wanted Moorestown to become involved. So, she worked with the municipal government and her staff at Thomas/Boyd Communications to tie teal ribbons on trees on Main Street and place placards curbside with the possible symptoms of the disease.
Published (and copyrighted) in Suburban Family Magazine, Volume 2, Issue 7 (September, 2011).
For more info on Suburban Family Magazine, click here.
For information about advertising in Suburban Family Magazine, click here.
To find out where to pick up your copy of Suburban Family Magazine, click here.