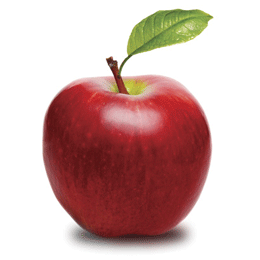 Teachers of the Year, 2011
They're our educators, role models and friends. Not only are they responsible for teaching us math, English and science, but they are preparing us for the road ahead. South Jersey has many teachers who go above and beyond to make a difference in the lives of their students. Check them out below— and if you know an excellent educator missing from this list, nominate him or her for inclusion in our monthly Star Teachers section.
Marla Ruh
Birches Elementary School second-grade teacher Marla Ruh leads her Washington Township students each year in hosting a lemonade stand to benefit Alex's Lemonade Stand Foundation for Child­hood Cancer. This year, hosting the stand was even more special because Birches first-grader Cole Fitzgerald is a survivor of neuroblastoma, the same form of cancer that affected the organization's founder, Alex Scott. The second-grade students have raised $2,565 in the past seven years.
How have you integrated this project into your classroom? I started the lemonade stand seven years ago, and my class has hosted it every year since. Throughout the school year, I teach my students lessons in money, tally marks, graphing, wants, needs, volunteering and giving back to those who are in need. The week before the lemonade stand, the children practice the different jobs they need to do, but on the day of the event the students take charge and I step back, smile at their achievements and guide them when needed.
What does hosting this stand mean to you? Hosting this event has brought me such joy (and tears of joy). I know that, at the end of the day, the students have learned a life lesson of kindness and giving. The Birches family has been affected by childhood cancer every year since the lemonade stand began. I know that, at the end of the day, my students and I have accomplished something wonderful that could change someone's life.
What does it mean to your students? After the lemonade stand is over and we have tallied the cups sold and counted the money, the children congratulate each other. The students are proud of themselves, because they have proved that 8-year-olds can make a difference in the world.
William Seng
Mount Laurel's Lenape High School science teacher William Seng was one of the 76 educators nationwide named an Apple Distinguished Educator in 2011. His students use the iPod Touch, iPad and iPhone, plus an array of software to further their projects and discover new learning opportunities. "Technology should be used only to enhance learning and should never hinder," Seng says. "I try to teach my students to use technology responsibly and be resourceful so that they can solve any problem in our classroom and, hopefully, for the rest of their lives."
Lori Bathurst
Chestnut Ridge Middle School humanities teacher Lori Bath­urst has been awarded a 2010 Best Practice Award from the Committee on Teaching About the United Nations Planning Committee. Bathurst created a Humanities Hope for Change program educating students on the causes and effects of the 1994 Rwandan genocide. Along with the award, the Washington Township educator was given a grant to be used toward educational materials that can further inform students on the Rwandan genocide. Bathurst has also been named both the 2011 Chestnut Ridge Middle School Teacher of the Year and the 2011 Gloucester County Teacher of the Year.
Noemi Merenyi
Camden Catholic High School French teacher Noemi Merenyi has been running the Cherry Hill school's blood drive since 2003. This year, the drive collected 188 pints of blood, helping 572 patients—a record high. The previous record was 181.
Kelly Adams
A longtime horseback rider and special education math and science teacher at Haines Sixth Grade Center in Medford, Kelly Adams founded the Ka­leidoscope Therapeutic Riding Program with her friend Kim Tamney in January 2009. The nonprofit horseback riding pro­­gram offers equestrian therapy to children with special needs, allowing them to experience both physical, emotional and developmental benefits.
Ryna Alexander & Leslie Gordesky
Kellman Brown Academy first-grade teacher Leslie Gordesky and fifth-grade teacher Ryna Alexander received the Herman Fraint Memorial Award for Jewish Day School Teaching Excellence, which rewards one teacher in general studies and another in Judaic studies.
Jerry Boggs
A social studies teacher for more than 30 years, Jerry Boggs was selected as Lenape High School's 2011 Teacher of the Year for his selfless contributions to education. The Mount Laurel teacher endlessly devotes his efforts to enhancing his students' learning experience by continuing his own education, including enrolling in a master's program in technology and differentiated instruction in the classroom. He also participates in designing sets for student performances and works on the One Book/One School committee.
Tracy Betts
Tracy Betts, an English teacher at Seneca High School in Tabernacle, has been chosen as the 2011-2012 Seneca Teacher of the Year and the District Teacher of the Year for the Lenape Regional School District. Betts has been selected for her leadership, passion for teaching, and dedication to the school and her students. She is the assistant coach for the cheerleading team during football season, costume director for the spring musical and co-chair of the Precious Gems Memorial Run. She is also one of three in-district trainers for Research for Better Training, a graduate-level course for new teachers in the district, and prepares several training days for teachers throughout the year.
Julie Catrambone
Moorestown's Mary Roberts Elementary School health and physical education teacher Julie Catrambone has fostered awareness of healthy eating and exercise habits by leading her school's participation in the American Heart Association's annual Jump Rope for Heart and Hoops for Heart campaigns since 2001. Students in kindergarten through third grade raise money at home, and then, during gym class Valentine's Day week, participate in jumping rope and shooting hoops. This year, the school raised a total of $9,316, the highest total in the county.
Steve Ciancitto
Marlton's Cherokee High School North social studies teacher Steve Ciancitto has been named the North Teacher of the Year. He introduced the school to Global Nomads Group video conferencing, connecting students from around the world to address global issues. As adviser to the Cherokee Multicultural Club, Ciancitto began an effort to raise awareness and funds to rebuild the Elie Dubois School, destroyed during the earthquake in Haiti. In partnership with Global Nomads, his students have videoconferenced with children in Port-au-Prince, Haiti to discuss their hopes for the future. By holding fundraisers and connecting with groups such as Global Nomads and Architecture for Humanity, Ciancitto and his students have raised $2,500 in the past two years.
Christen Orbanus
Teen librarian Christen Orbanus of the M. Allan Vogelson Library in Voorhees was award­ed the Public Relations Award for New Technology by the New Jersey Library Association. Orbanus was recognized for creating two video contests for teenagers to promote the library's new teen lounge, successfully attracting more young people to the library.
Laura Colnes
Laura Colnes, a language arts teacher at DeMasi Middle School in Marlton, knew her seventh-grade student Sean Kelly to be an aspiring meteorologist. So, she got NBC 10's Glenn "Hurricane" Schwartz to join Kelly during the school's weather bulletin. Glenn surprised Kelly during his segment "House Calls," which then ran not only on the school television station, but on NBC10.
Tracy Grayson
Tracy Grayson, first-grade teacher at Cranberry Pines School in Medford, rallied her students to read their way to victory in the Philadelphia Phillies' "Be a Phanatic about Reading" program. Nearly 100,000 children participate in the program, by reading a minimum of 15 minutes each day for two months. Grayson's class was a top performer, earning a visit from the Phillie Phanatic and a plaque. In a sombrero, poncho and wooden clogs, Grayson read Phillie Phanatic's Phantastic Journey, while the Phanatic acted out scenes from the story.
Steve & Kim Redfearn
Steve Redfearn, fifth-grade teacher at Joyce Kilmer Elementary School in Cherry Hill, and wife Kim, first- and second-grade teacher at Russell Knight Elementary School in Cherry Hill, spearhead the annual Volley for Support, a Cherry Hill School District-wide volleyball charity fundraiser. The tournament draws staff from the 19 Cherry Hill schools and, since the first event seven years ago, has raised almost $90,000. This year, the fundraiser raised $26,095 for Build Jake's Place.
Shawn Pickul
Shawn Pickul helped her eighth-grade video production class at William Allen Middle School in Moorestown create history. With the help of approximately 50 students over the course of five days, Pickul videotaped the construction of the Frank Fullerton Memorial Park, from start to finish. The class took 10 hours of video footage and 1,500 photos and incorporated them into a 20-minute documentary to give to the Friends of Fullerton and Town Council.
Susan Miles
Haddonfield Friends Middle School science teacher Susan Miles led her students to participate in the Tri-County Coriell Institute Science Fair. Students prepared for the fair by designing and conducting experiments, writing a research paper and preparing a presentation. Six Haddonfield students qualified to continue on at the Delaware Valley Regional Science Fair, where two eighth-grade students won first place in their respective categories. They have now entered their experiments into the Broad Com Masters competition, from which 300 winning students will be selected to meet President Obama in Washington, D.C.
Carrie Greco
Carrie Greco, physical education teacher at Washington Township's Birches Elementary School, wanted to convey to her students the importance of intensity in their exercise. So, she sought a grant from the New Jersey Association for Health, Physical Education, Recreation and Dance, for 30 kid-friendly Qwickpulse-2Heart Rate monitors. Using the monitors, students are able to observe the intensity of various types of exercise, and understand the link between exercise and heart health. The monitor also includes a calorie counter, giving the students a great lesson in nutrition.
Reader's Choice
Our readers tell us who makes their "teachers of the year" list.
Christy Demski, fifth-grade teacher, Milton H. Allen School, Medford
"When I was in fourth grade, I didn't like school. I was so happy when the summer came, because I couldn't wait to get out of there! But, school started again. So I walked into my classroom and met my teacher. Then things changed. After I met Mrs. Demski, I wanted to go to school every day. I even wanted to become a teacher! In the blink of an eye, Mrs. Demski inspired me. I'm so happy I have her as my teacher!"
—Alexandria Rosania, Medford, age 11
Kimberly Curry, first-grade teacher, Union Valley Elementary, Sicklerville
"Her patience and ability to read children and their needs is amazing. My son has excelled academically and his confidence has tripled. Most importantly, he loves school and homework, which prior to Mrs. Curry was a fight every morning and every night."
—Maryellen Hoff, Sicklerville
Emily Sierra, special education teacher, A. Russell Knight Elementary School, Cherry Hill
"She is incredibly caring, compassionate, and dedicated, making sure that all of her students' diverse needs are met. Our daughter loves her so much and has really come out her shell this year—in great part because of her teacher!"
—Mary LaCroix, Cherry Hill
Teresa Convery, special education teacher, Rosa International Middle School, Cherry Hill
"She goes above and beyond for my boys, assisting with homework planning, cleaning out lockers, test prep, classroom work and encouragement, praise and constructive criticism when needed. She maintains daily contact with us, emailing homework and relaying not only problems but praise for my boys' work."
—Colleen Bartel, Cherry Hill
Marietta Hanigan
Haddonfield Friends fourth- grade teacher Marietta Hanigan brought Hope into her classroom—quite literally. Hope is a service dog from the organization Canine Com­panions for Independence, being raised by Hanigan and her 17 students to provide assistance for a per­son with disabilities. The dog came into the classroom last October and will graduate next May, when she is 18 months old.
How does Hope fit into your classroom? Our puppy is a full member of our class. She waits by the front door every morning, anxiously waiting for the command to get in the car for the ride to school. We are the first to arrive. When the first student arrives to the classroom, Hope is taken outside to the school entrance to give a tail- wagging greeting to the entire student body. After pats and praise, Hope comes back to the classroom and joins our morning circle. She stays in the center of the circle while we have our morning meeting. After meeting, Hope retires to her area in the back of our classroom to rest while we complete our daily assignments. It is not uncommon for her to be visited by a fast finisher who will curl up with Hope and a good book!
What has taking care of the dog taught your students? The students have learned a lot. The most obvious is puppy care. Before the dog came we learned basics of grooming, feeding and cleaning up. Not surprisingly, many students had no experience with pets. But there has been so much more. I think the most important thing this is teaching my students is service. It is a genuine service that enriches someone's life, without a tangible reward. The kids simply have the joy of the gift.
What has been the most memorable moment since you began taking care of the dog? One morning, during our morning meeting, I was asking the children if there was anything that was on their heart that they wanted to share. One boy simply shared that his mom was taking his cat to the vet to be put to sleep. His tone was very nonchalant, as if he were saying he was picking up milk at the grocery store. I asked him how old the cat was and he responded that his cat was 14 years old. I responded by saying that we would certainly keep him on our heart because he was only 10, so that meant that he had had the cat his whole life. The boy showed no outward signs of being upset, and I moved onto the next child. However, Hope got up from her spot in the center of the circle and curled up on his lap. He sat quietly and stroked her [for the] remainder of the meeting.
Kwame Morton
Learning English for students who speak a foreign language at home can be challenging—and it can be even more difficult for their parents. That's why Joyce Kilmer Elementary School principal Kwame Morton created and implemented the English is Easy after-school program. Once a week, non-English-speaking students and their parents meet with ESL teachers at the school, in an effort to break down the barriers between school and home. Parents learn how to access school services and communicate with teachers.
What inspired you to start this program? The idea for the program came out of a need to do more to reach our non-English-speaking families. It is my goal to establish a school that is inclusive of all students and families. We wanted to overtly familiarize the school with these families by showing them how to access services, support their child's academic needs, and gain a greater understanding of the English language. How does it benefit the students? Research has demonstrated that parental involvement enhances student achievement. We believe that it is our obligation to provide our parents with specific information on how they can adequately support the learning needs of their children. By empowering our non-English-speaking parents, we ultimately empower our non-English-speaking students.
How has this program changed the dynamic at your school? We are an extremely diverse school with the goal of celebrating our diversity. The program has allowed us to extend that philosophy by ensuring that we are sensitive to the needs of all of our students.
Mike Potter
After receiving requests from his Chairville Elementary School students wanting to help Japanese earthquake victims, Moorestown third-grade teacher Mike Potter spearheaded a fundraising effort centered on constructing origami cranes. Students learned how to fold the cranes and worked on them at home, school and recess. According to Japanese legend, a person who makes a thousand paper cranes is granted a wish. Students sought out sponsors and ultimately raised $1,691.05, which was donated to the American Red Cross Japanese Relief Fund.
What prompted you to spearhead this effort? A student, Cole Wassersug, came to me and said that he thought we should raise money for the people of Japan. I agreed, but wanted the fundraiser to be meaningful. While collections are great, (in fact, we're doing one for the recent tornado victims), I wanted my students to do something that required their time, effort and real commitment.
What lesson did your students learn from this? Through this lesson, my students learned, first, that their age, learning abilities or financial status can't stop them from making a difference. When that one student said that he wanted to help, I wanted them to see that one small idea could grow—and by getting others involved we could do something big. Second, they learned a lesson on being patient. Making the cranes, stringing them together, collecting the money all took time. It was more than having their parents write checks.
Through this experience, what was your most memorable moment? For me, the most memorable moment was when a representative from the American Red Cross came to our school to collect the money. My students were so proud of what they'd done. They were offered rewards for their efforts but, as a class, we agreed that rewards were not what we were looking for. We have a certificate in the hallway to remember the effort, but helping others was the reward. I'm proud of them.
Published (and copyrighted) in Suburban Family Magazine, Volume 2, Issue 4 (June, 2011).
For more info on Suburban Family Magazine, click here.
For information about advertising in Suburban Family Magazine, click here.
To find out where to pick up your copy of Suburban Family Magazine, click here.