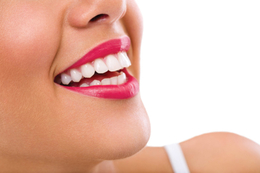 Deciding on a Dentist
March 2023
Whether you're looking for a family dentist, an orthodontist or a specialist, South Jersey has some of the best dental professionals around. Wading through such a deep talent pool can be a daunting task, though, which is why we've asked some of the area's most trusted oral-care providers a few questions to help you identify the best care for you and your family.
How does investing in the latest and greatest state-of-the-art equipment provide your patients with the best care possible?
The world is continuously evolving and we should be, as well: It is important for any office to stay up to date with the latest changes in our field. There is so much out there and technology is continuously changing. More important than technology, though, is making sure that patients understand the treatment they're receiving and what options are available to them.
Nermeen Rifai, DMD, All Smiles Family Dental
AllSmilesFamilyDentalNJ.com
How do you utilize today's advanced technology to your patients' benefit?
Kadar Orthodontics has continued to grow over the past 30 years because we have always been open to the evolving methods and new technology that improve our patient care. In the past five years alone, we have implemented an on-site lab for custom aligners, 3D X-ray imaging, laser-tissue contouring and virtual visits. These technological advances increase our efficiency and treatment options while keeping costs down for our patients. Digital technology is also used to respond to patient inquiries through live video support staffed by remote Kadar employees. Using the latest technology helps us to create the best smile for each patient in a fast, affordable way.
Dr. Tom Kadar, Kadar Orthodontics
GoKadar.com
Why is it so important to keep the lines of communication open with patients and parents? What are some of the most important things they should know both up-front and during their treatment? How does a lack of communication present problems?
Communication with patients and parents is vital during treatment so that all parties involved understand what is happening throughout the process. We also see patients very regularly, so we build relationships with them—and it is comforting to many to have a friendly rapport with their doctor. Since our specialty has very complicated scientific movements, miscommunication can negatively impact treatment due to simple misunderstandings. We always explain each step of treatment thoroughly to avoid any of that confusion.
Dr. Erin Kazmierski, Kazmierski Orthodontics
KazOrthodontics.com
Why is it so important to seek out the expertise of a dental specialist?
For orthodontic treatment, I cannot emphasize enough that patients should see a specialist. If you have chest pain, you're going to go to a cardiologist: You're going to see a specialist for the most accurate diagnosis and then the most effective treatment plan. That's really, really key. The second thing is to look for a board-certified orthodontist. Around 23% of those in my specialty are board-certified, which is not very high. It's because it's very challenging and time-consuming to become board-certified. Every 10 years, you have to be recertified as well. It's a demanding requirement if you want to be at the top. I have a saying with my kids: "Go the extra mile because it's never crowded." That's how we look at it—we choose to be board-certified when only 23% of our specialty is.
Amy James, DMD, MS, Dr. Amy James & Associates Orthodontists
AJSmiles.com
Why is it important to see a pediatric dentist versus a general dentist?
Not to take anything away from my general dentist colleagues, but we are definitely equipped with a different skill set, and obviously the additional training has provided us with many more tools in our belt. Many of the practices that see just adults don't have things like laughing gas, which is standard in our practice—every room has nitrous. That's an anxiety reliever not just for kids but for adults and it's extremely safe. It just makes the work so much easier and tolerable for our little patients. We are totally comfortable working with kids who might be upset or nervous, that's what we do, and we tie in longer appointments to account for that. We have the patience to deal with our younger patients who are not used to the dental environment. There is a marked difference between a pediatric dentist and a general dentist.
Dr. Sonny Sekhon, Growing Smiles
MyGrowingSmile.com
Published (and copyrighted) in Suburban Family Magazine, Volume 13, Issue 10.
For more info on Suburban Family Magazine, click here.
For information about advertising in Suburban Family Magazine, click here.
To find out where to pick up your copy of Suburban Family Magazine, click here.