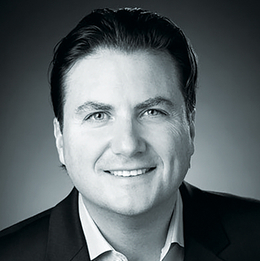 Your Best Face Forward
From clinical dermatology to cosmetic dermatology, the practitioners of Connolly Dermatology specialize in preserving the health and beauty of patients' skin.
We live in an age when people rely on smartphone filters and Photoshop to "fix" many of the imperfections they see on the screen: fine lines and creases, excess acne, dull or discolored skin, etc. While such technology is remarkable, it cannot replace the real-world results of healthy, beautiful skin achieved through regular appointments with a skilled dermatologist.
Connolly Dermatology treats a wide range of conditions pertaining to the skin, hair and nails at multiple locations in South Jersey, southeastern Pennsylvania and Delaware. Led by board-certified dermatologist Coyle S. Connolly, D.O., the practice has been caring for patients of all ages, from newborns to the elderly, for more than 25 years.
We spoke with Dr. Connolly to learn more about his practice and his team of dedicated professionals who strive to deliver with each patient visit.
What can patients expect when they enter your practice?
Personable, friendly, experienced professionals are here to help diagnose and treat skin conditions for patients of all ages. We take pride in our abilities to listen and explain skin, hair and nail conditions as well as convey effective treatment options.
Your practice provides both clinical dermatology and cosmetic dermatology. For people who may not know the difference, how do the two disciplines differ?
Clinical dermatology involves treating diseases of the skin, hair and nails. Skin conditions such as acne, rosacea, eczema, psoriasis, hives, moles and skin cancer can impact one's health. Cosmetic dermatology utilizes noninvasive procedures and treatments to help patients look as good as they feel. Examples include medical-grade creams, Botox and Juvéderm injections, and chemical peels.
Why is it important to seek such services from a board-certified dermatologist with many years of experience?
We evaluate the patient once they have voiced their goals and concerns. The aim is to find the best and most cost-effective treatment plan based on the individual's needs.
Is there anything else you would like to share, or anything else prospective patients should know about you and your practice?
We work tirelessly to earn our patients' and their families' trust at each visit. I would like patients to know that there are many effective and newer treatments for a variety of skin problems. We urge you to schedule a yearly skin cancer check and report any changes in the size, color or shape of a mole, which may indicate skin cancer. Please know that we are always available to help improve the health of your skin, hair and nails.
For more information on Connolly Dermatology, including details on its locations in South Jersey, Pennsylvania and Delaware, visit ConnollyDermatology.com or call (609) 926-8899.
Published (and copyrighted) in Suburban Family Magazine, Volume 13, Issue 8.
For more info on Suburban Family Magazine, click here.
For information about advertising in Suburban Family Magazine, click here.
To find out where to pick up your copy of Suburban Family Magazine, click here.