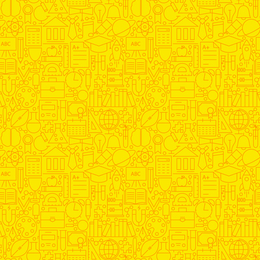 Parents Choosing Private
Unique charm and opportunities have parents and students alike opting into the private school system over home and public schooling.
Parents are tasked with decision-making every day. What will my child wear today? Should we go to the park or the library after school? What should I make my child for dinner tonight? While they face many small decisions throughout parenthood, none is more influential than deciding where their children will receive an education.
Between homeschooling, private school and public school, there are multiple great options for parents and children to choose from. No two students learn the same, so it's often difficult to figure out exactly what type of education is best for each child and what gives them the best opportunity to reach their full potential.
According to the National Center for Education Statistics, 9% of kindergarten through grade 12 students were enrolled in private schools in the fall of 2019, while the remaining 91% enrolled in public schools.
Many important factors come into play in this decision, including cost and location, which are often reasons why some shy away from the possibility of private school. Local private education professionals highlighted the extensive reasons why parents and students aren't letting these potential obstacles get in the way of children receiving private school education.
Values and Beliefs
According to the U.S. Department of Education, 19.9% of private schools are affiliated with Catholicism, 48.7% are involved in other religions and 31.3% are non-sectarian.
For many, choosing private schooling is largely influenced by their family's religious beliefs and values. "I think when you choose a private school, you want to make sure that it really aligns with your values," Merion Mercy Academy's interim Head of School Marianne Grace says. She also notes that while public schools must cater to all beliefs, "people choose private schools so that they can be assured that the school where they're trusting their son or daughter is in line with their values."
Mike Schlotterbeck, the director of marketing and communications at Moorestown Friends School (MFS), says that families have many different reasons for choosing private education. However, he finds that many are attracted to MFS specifically for its values.
"At Moorestown Friends School, we find that families place great weight on our foundational Quaker values," Schlotterbeck says. "Our community is always ready to welcome new students from any background or belief system, and we cherish new talents and perspectives."
Likewise, JC Valore, the Director of Admissions at St. Augustine Preparatory School, finds that corresponding values are a crucial part of families' decision-making process.
"Parents want to know that the values and standards of the school align with that of their own families. For this reason, an education in the Augustinian tradition of Truth, Unity, and Love, provides exactly that," Valore says.
Tradition
For some, attending private school is a family tradition. Having an extensive history with Merion Mercy and her daughter having attended the school, Grace has a deep familiarity with the legacy concept.
"There are many traditions that are part of school life here that are loved by our students. We have many students here who are legacy students and others who are brand new, and who have heard about some of the different traditions that we have," she says.
Doane Academy Head of School George Sanderson says the school's deep, sentimental traditions make it what it is today. "Doane Academy honors its past and celebrates its present while looking forward to an exciting future. Our traditions, which date back nearly to the founding of the school in 1837, reinforce the school's culture and values," he says.
Academics
Oftentimes, private schools have smaller class sizes than public schools, creating a more intimate and personalized learning environment. Sanderson credits "smaller classes, more individual attention, personalized college counseling, a mission-driven approach to education, and more opportunities for leadership and participation," as factors that set private education above the rest.
Darian D'Alfonso has a similar outlook as the director of admissions at Holy Cross Preparatory Academy.
"From the student perspective, smaller class sizes help cater to more individualized attention from teachers during their 70-minute coursework," D'Alfonso says. "As a small private school, we are able to provide a level of personalized education that larger public schools are incapable of accomplishing, while also building relationships between families and members of the school community."
Jen Bell, the communications coordinator for Padua Academy, finds that the COVID-19 pandemic directly correlates to families' desires for a smaller learning environment.
"It has always been our goal, pre-pandemic, now and into the future, to personalize the high school experience and do so specifically for young women in a spiritually rooted and nurturing environment. So it's been a wonderfully humbling experience that families who wouldn't have considered us an option pre-COVID, are now looking to us as the alternative to large class and school sizes, regardless of religious affiliation," Bell says.
Individualized learning is directly correlated with the advanced level of education students receive at private schools. Just ask Kathleen Stewart, who works directly with students deciding where to get their education as Paul VI High School's admissions director.
"It seems parents and students are searching for an environment where the
focus of education can remain on the student," Stewart says. She credits the Haddonfield school for its "top-notch" and "competitive" academics, which are common themes amongst private schools.
Extracurriculars and Athletics
Of course, the main reason that students go to any school is to get an academic education. However, the lessons they learn through extracurricular activities are often equally if not more valuable than those taught in the classroom. That being said, a variety of high-quality extracurriculars is another reason that families choose to attend private schools over public schools or homeschooling.
Tim Benson, a local father of three, sent all of his children to Archmere Academy and says that the private school's variety of opportunities was the selling point for them.
"The school offers everything we wanted for our three children—opportunities to engage with inspired faculty and motivated students in the classroom, to compete in multiple sports, and to participate in a variety of clubs and leadership activities," Benson says.
Nicole Donovan, the director of admissions at Our Lady of Mercy Academy, recognizes how important it is that students receive a well-rounded education in and out of the classroom.
"Parents have chosen Our Lady of Mercy Academy because it offers exceptional academics, leadership opportunities, a competitive athletics program and a supportive environment for their daughters to grow and learn," Donovan says.
From values to after-school activities, every facet of K through 12 educational systems is essential. Whether a family chooses private, home or public schooling, they have plenty of suitable, high-quality schools available that are prepared to help young students thrive academically and beyond.
Published (and copyrighted) in Suburban Family Magazine, Volume 13, Issue 4.
For more info on Suburban Family Magazine, click here.
For information about advertising in Suburban Family Magazine, click here.
To find out where to pick up your copy of Suburban Family Magazine, click here.