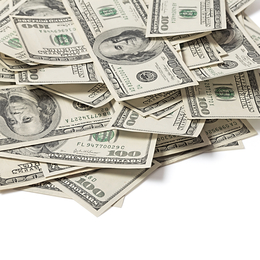 Financial Planning Throughout your Career
No matter what stage you're in, smart money habits will help put you on track for retirement.
Retirement planning seems to start earlier and earlier these days. And it makes sense, after all, people are living longer and need to accumulate assets that will carry them through the later stages of life. Throughout a person's career—from when they get that first real paycheck to that well-deserved retirement party—financial priorities change, whether it's paying down debt, raising children or long-term care planning. No matter where you might find yourself, professionals in the financial planning industry say there are good habits to develop that will pay off when it's time to retire.
Early and Mid-Career
After college, landing your first job is an exciting time. You've got your own money to spend, but this is also one of the best times to think about the future.
"Financial planning is not only for the people entering into retirement," says Anthony Massaro, CFP, CSLP, of M Financial Planning. "Financial planning should be viewed as a process that begins at the early state of your career and something you update/review at least once a year (like your annual physical). Taking the necessary steps today can help you to establish and build upon your financial foundation, thereby laying the groundwork to a successful financial plan for the future."
One of the best habits to develop at this young age is budgeting. "The biggest red flag area we see with many young professionals is poor cash flow management. Many individuals never set a budget for themselves. Because of this, many individuals accumulate debt, much of which is usually on high-interest credit cards. Understanding what you make and therefore what you can spend, is a crucial first step in the planning process and many times goes overlooked," he says.
To create a budget, come up with your non-discretionary expenses (rent, car payment, food, etc.) and allot a certain discretionary spending (entertainment, vacations, etc.) amount based upon your lifestyle. "If you are finding yourself unable to save toward your financial goals, you may need to adjust your spending habits," Massaro says.
If you do have debt at this stage, it's generally best to pay down those with the highest interest rates first: credit cards, personal loans, car payments, mortgage. As soon as you're eligible, participate in your company's 401(k). "When it comes to 401(k) savings, be sure you are at minimum meeting your company's match (if they provide one) as this is free money being left on the table," he says.
There is no exact age to define someone as mid-career, yet it usually ranges from the ages of 35-45. At this stage, people are more confident in their future career outlook, says Massaro. "This normally states that an individual has solidified their career path and understands their future income projections within that path."
At this stage, income is likely higher than previously, but expenses may have gone up, especially if you have children.
"Once children are in the mix, our first step in the financial planning process is to fall back on a client's cash flow and to add the additional costs incurred per/child. On average, 'a family will spend approximately $12,980 annually per/child,' according to the USDA," he says. "Once these additional costs have been accounted for, reviewing your financial goals and how they may have changed when including the children is the next step."
Massaro may suggest certain considerations to clients, including 529 plans, UTMA/UGMA accounts and minor Roth IRAs.
Pre- and Post-Retirement
Once you get closer to retirement (whatever age you have in mind), usually about five to 10 years prior, this is the home stretch, says Stan Molotsky, president/CEO of SHM Financial Group. "Think of your career like a baseball game. You're in the sixth or seventh inning now, so you might be asking yourself, 'Do I want to take as much of a chance as I did earlier?'" he says. "This is a time when you might become a little more cautious."
Molotsky uses the acronym LIVE as guidance for planning in this later stage. "L: for longevity; needing more money for more time; I: for inflation, which can come at any point and can affect buying power of the money you've saved; V: for volatility; the stock market has been good for a decade, until suddenly there's a pandemic, or government changes with new regulations; E: for events, such as illness, helping family financially, weather and storm damage," he says. "You have to have things in your package of investments that will allow you to make adjustments when things do occur."
One thing that he is certain of: People should have one to two years' of their post-retirement income needs from all sources in relative cash. In fact, in those first few years of retirement, people spend as much, if not more, than they did when they were working. One reason: free time. "They tend to go out to eat more and do more traveling. You have to be careful that the spending doesn't become explosive," Molotsky says.
Estate planning is another component to take a closer look at after retirement as well, says Sean Rice, CTFA, vice president and trust officer at Garden State Trust Company.
"Oftentimes, retirees have previously prepared basic estate planning documents many years prior (wills, living wills, power of attorneys and trusts). Retirement is an important time to revisit and update those documents to ensure you have chosen the current individuals and/or organizations to step in when you pass away or become incapacitated," he says.
Published (and copyrighted) in Suburban Family Magazine, Volume 12, Issue 7 (October 2021).
For more info on Suburban Family Magazine, click here.
For information about advertising in Suburban Family Magazine, click here.
To find out where to pick up your copy of Suburban Family Magazine, click here.