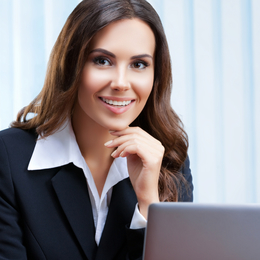 Zoom Boom
Cosmetic procedures are on the rise as people look to boost their confidence on virtual conferences.
TELECONFERENCING IS NOW A PART OF OUR DAILY LIVES, FROM GROUP ZOOM CALLS WITH COWORKERS TO REMOTE SCHOOL. It's another way the pandemic has altered anything we considered normal, and the hours spent on camera have people taking a closer look at their appearance.
It's resulted in what many are calling a "Zoom boom," an increased interest in cosmetic procedures during the pandemic.
"The current increase in the popularity in cosmetic procedures is definitely linked to the dramatic increase of our 'on camera' exposure," says Dr. Lyle Back of Cosmetic Surgery Center of Cherry Hill. "All this onscreen time has generated a greater and more detailed awareness of personal appearance—or as one patient of mine said, 'It's like critiquing a set of close-up photos of yourself every day.'"
According to a survey from the American Society of Plastic Surgeons (ASPS), 64% of U.S. plastic surgeons reported an increase in their telemedicine consultations since before COVID-19 began.
Dr. Ahkiah Sekhon of Precision Facial Esthetics has witnessed this as well. "Since the pandemic, there has definitely been an uptick in requests for cosmetic treatments. Virtual conferencing has led to a hyper-awareness of how they look to others. Skin conditions such as blemishes, wrinkles and under-eye bags are more apparent than ever," she says. Advancements in cosmetic procedures mean patients can undergo minimally invasive treatment and still see a change.
"Our office facial procedures—simple office treatments that refresh and rejuvenate the look within minutes—are more popular than ever," Back says. "Looking less stressed, less tired, more rested, friendlier and happier really goes a long way toward making it easier to feel that way."
Sekhon says Botox has been the most highly requested treatment, followed by facials and dermaplaning. "While Botox reduces the appearance of wrinkles, facials help to even skin tone and restore a radiant glow," she says.
It's not just looking better on camera, adds Dr. Nermeen Rifai, who offers Botox and dermal fillers at her dental practice, All Smiles Family Dental. "People now wear masks most of the time and the main things visible are their forehead and eyes. The majority of people have noticed the amount of wrinkles related to those areas and have requested Botox in those areas to reverse that fatigue and aged look. It has done wonders and my patients refer to it as liquid gold," she says.
Working from home has also given some the added convenience of downtime to pursue other cosmetic procedures that might otherwise require them to take time off from work for recovery.
"There has also been an increase in those seeking body contouring treatments like breast enhancement, liposuction and tummy tucks," says Back. "Many of us have re-established our priorities in life, such as the satisfaction and value of spending time with our family and friends or taking care of one's health through good diet and regular exercise and wanting to be the best version of yourself. So many see these times as a 'If I don't do it now, what am I waiting for?' kind of moment."
Overall, the final result is an overall improved appearance and a renewed confidence, something welcome in the midst of this stressful time.
"The feedback I receive from clients is that the benefits to how they feel internally are just as great as the benefits to how they look. These procedures have dramatically increased self-confidence on virtual calls. Clients no longer dread early morning video calls that require them to look alert and refreshed," says Sekhon. "I'm glad that patients are not neglecting themselves during this time. With the level of stress that many are dealing with on a daily basis, it is important to remember that self-care is important. It is essential for our overall mental health."
Published (and copyrighted) in Suburban Family Magazine, Volume 11, Issue 8 (October 2020).
For more info on Suburban Family Magazine, click here.
For information about advertising in Suburban Family Magazine, click here.
To find out where to pick up your copy of Suburban Family Magazine, click here.