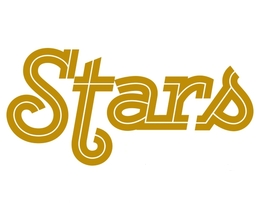 Stars: August 2020
Outstanding members of the local community who are making a difference.
Star Student
RYLEE COWGILL
SPEAK TO ME KIDS (STMK)
Rylee began services at STMK a little over a year ago. Because of her autism diagnosis and struggle with speech sounds, when she started therapy she did not have any intelligible words. She began receiving PROMPT therapy with Miss Joyce and due to consistent participation and strong parent support, Rylee has made great strides. She currently communicates with spoken words both at home and in sessions and is known for her spunk and determination. The team at STMK is beyond proud of Rylee and all her successes.
Star Citizen
CRYSTAL HARMS
CLINICAL DIRECTOR AT HELPING HANDS FAMILY
Harms has been an advocate and change agent for the special needs community for over 20 years, specializing in autism treatment. She has assisted in the treatment of over 1,000 children with a variety of special needs in her remarkable career. As an adjunct professor for the ABA program at Rowan University, she teaches adolescent development and developmental psychopathology to future therapists. Harms further serves this community by providing her experience and knowledge to several boards and committees, including Autism Speaks as a New Jersey Ambassador assisting in autism-based legislative initiatives.
Star Citizen
JAMIE HERLICH, MA, CCC-SLP
EMPLOYEE OF SPEAK TO ME KIDS (STMK)
Herlich has worked at STMK for almost a decade. In her words, "I am that lucky person who gets to do what I love and earn a living for it. The children have taught me about dedication and optimism. For me, both personally and professionally, STMK is truly a special place."
PARENTS SING HER PRAISES THE BEST:
"She has been consistent in her approach to help our non-verbal son. Her kindness and compassion has formed a bond with our son which brings out his best language." —MELISSA, MARLTON
"She opened a door that I feared would be shut forever. As a parent of a special needs child, Jamie taught me what effective therapy looks like." —JESSICA, STRATFORD
"Jamie's passion for helping kids learn to better communicate shines through with her work with my son. Jamie is a strong partner and is deeply committed to our child's success." —JULIE, CHERRY HILL
"She has a constant commitment to improving her craft, staying diligent on emerging trends and developments in speech production. Most importantly, she treats every child as if they were her own." —KAT, HADDONFIELD
Star Citizen
KATIE NEELY
BEHAVIORAL ANALYST AT HELPING HANDS FAMILY
Neely has worked 15 years in the autism industry finding her passion for helping children progress. Upon graduating from Rutgers University, Neely began her career at an Applied Behavioral Analysis (ABA) clinic. She fell in love with the kids and industry, and eventually graduated from Rowan University's ABA master's program to become a board-certified behavioral analyst. Neely has managed and been a member of more than 100 therapy teams for children with autism. She takes special pride in ensuring parents feel supported throughout services and are confident in progressing therapy at home.
Star Teacher
SARAH MOGNONI
OWNER AND INSTRUCTOR AT COLORFUL LIVING STUDIO
Mognoni has been a visual and performing artist for 40 years, teaching fine arts privately, and in both public and private schools. She is the owner and instructor at Colorful Living Studio in Waterford. Mognoni's program of instruction in the visual arts focuses on individual growth and self-expression in painting, drawing and mixed media. She cherishes each of her students and is deeply committed to their personal art journeys. Mognoni is a preferred vendor to the NJ State Division of Disabilities.
Star Student
REBECCA BUDZIENSKI
STUDENT AT COLORFUL LIVING STUDIO
Budzienski is 17 and has DiGeorge syndrome. Over the years she has had a heart transplant and sustained multiple physical disabilities from her illness. She has suffered from depression and finds art at Colorful Living Studio to be an antidote to times of sadness. She loves both painting and drawing and loves expressing herself through all kinds of visual imagery.
Published (and copyrighted) in Suburban Family Magazine, Volume 11, Issue 6 (August 2020).
For more info on Suburban Family Magazine, click here.
For information about advertising in Suburban Family Magazine, click here.
To find out where to pick up your copy of Suburban Family Magazine, click here.