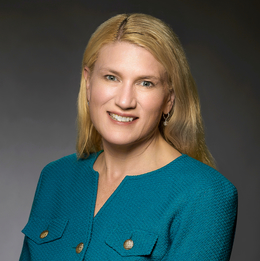 Virtually Flawless
With telehealth technology, Metropolitan Plastic Surgery continues to help patients address their aesthetic concerns online.
Dr. Julia Spears, founder of Metropolitan Plastic Surgery, has been board-certified by the American Board of Plastic Surgery since 2003. She comes from an academic background and has been involved in residency training for many years. Providing personalized health care with comfort and compassion is of the utmost importance to Dr. Spears. As a female plastic surgeon, Dr. Spears offers a uniquely compassionate approach which puts patients—male and female alike—at ease.
With elegant offices in Marlton and Philadelphia featuring a state-of-the art, yet very welcoming aesthetic, Metropolitan Plastic Surgery provides myriad services.
"One of the newest technologies involves the use of fat grafting," Dr. Spears says. "This is utilizing one's own fat or a 'filler' material to restore and augment areas of soft tissue volume that occurs through aging or weight loss."
Metropolitan Plastic Surgery also offers services including liposuction, "mommy makeovers," aesthetic breast surgery, post bariatric surgery, arm and thigh lifts, tummy tucks, scar revisions, earlobe repairs, plus services such as Jeuveau, laser hair removal, natural face lifts, dermal fillers, Botox, Kybella, chemical peels and microneedling. "Additionally, non-invasive mini facelifts done through the use of dissolvable threads is an increasingly popular service we offer," adds Dr. Spears.
Some patients who have undergone plastic surgery have reported increases in self-esteem. Skin rejuvenation can help to reverse the signs of aging, for example, while others seek out procedures to address imperfections that contribute to feelings of social insecurity or isolation. "Just feeling better in one's clothes can make a big difference in the way we perceive ourselves," says Dr. Spears.Dr. Spears is presently helping patients virtually, offering telehealth consultations that can be held via laptop or smartphone. Consultations are covered by insurance. Prospective patients can call the Marlton or Philadelphia offices to determine if a telehealth appointment is appropriate.
To prepare for a telehealth appointment, patients should enable the camera on their mobile device or computer. To note: Appointment cancellations must be made within 24 hours, just as with in-person appointments. Patients will be texted or emailed a link to a virtual waiting room then, at the scheduled time of the appointment, patients simply click on the link (https://doxy.me/metropolitanps) which notifies Dr. Spears.

Metropolitan Plastic Surgery
metropolitanplastics.com
27 Church Road
Suite 100
Marlton
(856) 345-2240
2701 Holme St.
Suite 204
Philadelphia, Pa.
(215) 910-4820

Published (and copyrighted) as a Suburban Family Magazine (April 2020) web exclusive.
For more info on Suburban Family Magazine, click here.
For information about advertising in Suburban Family Magazine, click here.
To find out where to pick up your copy of Suburban Family Magazine, click here.