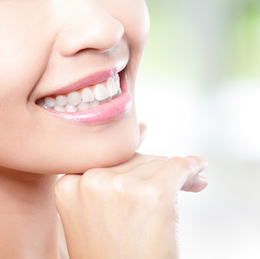 Suburban Family's 2020 Top Orthodontists
These professionals are leading the field in treatment and technology, resulting in better outcomes for patients.
Orthodontists have arguably the biggest influence on people's most important feature—their smile. Not only does it appear in countless photographs, but a smile represents our confidence as we pursue a career and reveals our happiness in life's biggest milestones. From teenagers to adults, patients count on orthodontists to use their skills and knowledge of advanced treatment methods to unveil their best smile. Suburban Family presents its Top Orthodontists for 2020, featuring the professionals who are changing the lives of so many in South Jersey.
Dr. Ross Segal
SEGAL AND IYER ORTHODONTICS
Segal earned his DMD from the University of Pennsylvania School of Medicine and his orthodontic certificate with honors from Temple University. He is often called on by the media for his opinions and insights on orthodontic issues. In a 2018 competition, Segal was recognized for submitting one of the top-rated Invisalign cases worldwide. His academic writings have been cited in hundreds of publications, and he is a perennial winner of numerous "Top Doctor" awards.
What makes your approach to treatment unique?
What we do starts out a lot like conventional orthodontic treatment. We determine the precise position of each tooth and establish ideal alignment. But our process goes well beyond simply straightening teeth, so our analyses don't stop there. We also consider your lips, profile, facial proportions and more. This holistic approach allows us to design a smile that truly complements your face, resulting in a more naturally beautiful smile.
Dr. Monisha Iyer
SEGAL AND IYER ORTHODONTICS
Iyer was drawn to orthodontics because it allows her to utilize both her intellect and her artistic skills. After stellar academic performances at Harvard School of Dental Medi- cine and the University of Michigan, she cofounded Segal and Iyer over a decade ago. For the past several years, their practice has maintained its spot among the top 1 percent of Invisalign providers nationwide. Iyer has been widely recognized by peers for her clinical expertise, and by patients for her supportive and caring manner.
Why did you become an orthodontist? I became an orthodontist because of my orthodontist! He gave me a smile that unlocked many doors. He changed my life. Choosing orthodontics as my vocation came naturally. Orthodontics bridges my affinity for both art and science and has given me the privilege of building beautiful smiles and lasting relationships, and making a difference in my patients' lives. I absolutely love my job.
Dr. Karen Conn
SEGAL AND IYER ORTHODONTICS
Conn received her undergraduate and dental degrees from the University of Pennsylvania, as a part of Penn's selective seven-year Bio- Dental Program. She completed her residency in orthodontics at Temple University, where she also earned a master of science degree in oral biology. Conn received the S. Eugene Coben Award for "Advancing the Field of Orthodontics" and she has been featured in The Bulletin, a magazine distributed globally by the American Association of Orthodontists. In addition to treating patients in private practice, Conn teaches Invisalign to dental residents at Abington Memorial Hospital.
What is the most rewarding aspect of your job?
My favorite part of this profession is when patients finish treatment, look in the mirror and see their new, transformed smile for the first time. Watching patients have those life-changing moments—and knowing they are moving forward to face the world with greater confidence—is extremely gratifying. I'm proud to know that our treatment is giving our patients more than just healthy, beautiful smiles.
Dr. Mary Beth Morrone
MORRONE, KAYE & YUCHA ORTHODONTICS
Morrone received her bachelor of science in chemistry from Franklin & Marshall College and doctor of dental science from Georgetown University School of Dentistry, and pursued a post-graduate residency in orthodontics from the University of Medicine and Dentistry of New Jersey. It was in dental school that she met her husband, Dr. Richard Kaye, with whom she founded their current practice in 1995. Morrone stays up to date on technology and treatments by participating in continuing education, is a member of several professional organizations and is a past president of the New Jersey Association of Orthodontists.
What makes your approach to treatment unique?
I have always enjoyed working with children and especially helping them to feel better about themselves during those difficult teenage years. As a mom myself, I feel I can connect with them and understand when they are having a bad day. We all work together to accomplish the goal of a beautiful smile.
Dr. Richard Kaye
MORRONE, KAYE & YUCHA ORTHODONTICS
Kaye obtained his bachelor's degree in pharmacy from the University of Rhode Island and enrolled in the School of Dentistry at Georgetown University. After working in general dentistry for seven years, he received a certificate in orthodontics and a master's of science in dentistry from Temple University, and has been in practice with his wife, Mary Beth, for nearly 25 years. Kaye regularly participates in supporting nonprofits in and around Moorestown, and created the Moorestown Dental Alliance, joining with other practices in town to supply free services on the first Friday in February. Kaye is also an inventor, recently receiving a patent for a unique type of brace.
What is the most rewarding aspect of your job?
As dentistry is largely a "hands-on" profession, the most rewarding aspect is always the final product. I love seeing our patients smile so brightly once treatment is completed. From our patients' first visit to their last, we aim to provide the uniqueness which makes an individual so special.
Dr. Benjamin Yucha
MORRONE, KAYE & YUCHA ORTHODONTICS
Yucha holds a bachelor's in biology from the University of Pennsylvania and worked in dental offices throughout college, leading him to enroll in the Temple University Kornberg School of Dentistry. He graduated with the highest honors and traveled to the University of Colorado for more than two years of specialty training in orthodontics. A native of Harrisburg, Pa., he joined Morrone & Kaye last year and became a father, settling in Moorestown along with his wife Kathryn. Yucha is a member of the American Association of Orthodontists, the American Dental Association and the Southern New Jersey Dental Society, among others.
Why did you become an orthodontist?
I always wanted to work with people. Orthodontics is a great field because we see our patients so regularly and get to form relationships and watch kids grow up in our office. I thoroughly enjoy the thought process and planning that goes into creating a beautiful smile and applying it every day in the office.
Dr. Amy James
DR. AMY JAMES & ASSOCIATES
James graduated cum laude from Dickinson College, received her doctorate in dental medicine from the University of Pennsylvania and her orthodontic certificate of specialty and master of science in oral biology from Temple University. James is a board-certified diplomate of the American Board of Orthodontics, and a faculty member of the Temple University School of Dentistry's department of orthodontics. She opened her own practice in Haddonfield and Long Beach Island, and recently added an office in Center City, and focuses on 3-dimensional orthodontic treatment planning. James is an early adopter of technology to facilitate treatment and provides the most ideal outcome for her patients.
What makes your approach to treatment unique?
Our office is small compared to most practices in the region, allowing us to be as "hands-on" in all aspects of the practice as possible. We remain committed to continuing education so that we are an "early adopter" of technology and techniques. Additionally, our superior communication with referring dentists and specialists regarding the patients' care promotes the best diagnosis and subsequent treatment plan.
Dr. Thomas Kadar
KADAR ORTHODONTICS
Having practiced orthodontics in Washington Township for over 25 years, Kadar has a reputation for being one of the "Top Docs" in the business. After earning his undergraduate degree in biology from Emory University, Kadar then found his passion at the Georgetown University School of Dentistry. He completed a year of residency at the VA hospital in his hometown of Pittsburgh, then he received his advanced orthodontic degree at Temple University.
What makes your approach to treatment unique?
Our on-site technology, which includes digital scanners, 3D printers and conebeam X-ray, allows us to treat complex cases completely inhouse. We even make our own removable aligners in less than 24 hours. Patients get their perfect smiles faster and easier with fewer appointments.
Dr. James TenBrook
TENBROOK ORTHODONTICS
The founder of Ten- Brook Orthodontics, TenBrook is a Harvard-trained and world- renowned orthodontist who has been practicing for over two decades. He has centered his career on making orthodontic care convenient and affordable, which led him to create the T1 and T-Clear TenBrook Self-Ligating Braces Systems, cutting treatment time in half. The popularity of this technology has grown his clinics from one location in Millville to 11 in South Jersey, and they are recognized as one of the finest practices in the U.S. This has also allowed TenBrook the opportunity to lecture in the medical community all over the world about his famous braces systems.
What makes your approach to treatment unique?
Technology in the field of orthodontics has changed a lot over the last 10 to 15 years. It has enabled us to speed up tooth movement while reducing the forces applied to teeth. The other advantage is that better technology means I can treat my patients in less time with a lot fewer appointments (10 on average); resulting in lower treatment costs, which I pass on to my patients.
Dr. Michael Sanzari
TENBROOK ORTHODONTICS
Sanzari is the lead orthodontist at TenBrook Orthodontics' Shore locations. He graduated from the University of Dentistry and Medicine of New Jersey and completed a general practice residency program at St. Joseph's Hospital, followed by orthodontics training at Columbia University. Sanzari has over 20 years' experience and is known as a perfectionist who takes a personal interest in every patient with a meticulous attention to detail. He specializes in Invisalign, traditional braces and removable orthodontic appliances. He is active in several industry organizations and enjoys straightening teeth and witnessing how it can change people's lives and improve self-esteem.
What is the most rewarding aspect of your job?
To see the unbelievable smiles when a patient gets their braces off—to show them what they used to look like and their end result is very rewarding. [I love] seeing the transition in patients from being shy with low self-esteem and turning into outgoing, confident, happy patients. Also, seeing multiple family members in treatment, parents too, you see families grow. It's like we are all one big family.
Dr. Jagdesh Dudani
TENBROOK ORTHODONTICS
Dudani is the leading doctor at the TenBrook Orthodontics' Cumberland County offices. Dudani received his doctor of dental medicine degree and completed his post-doctoral training in orthodontics and dentofacial orthopedics from Nova Southeastern University. Dudani prides himself on his attention to detail and the fact that he treats each and every patient as if they are a member of his own family. To him, nothing matters more than having outstanding outcomes and as a result, happy patients. He has performed thousands of orthodontic procedures, enhancing the lives and self-confidence of countless TenBrook Orthodontics patients.
What makes your approach to treatment unique?
Here at TenBrook Orthodontics, we use self-ligating T1 braces—invented by Dr. James TenBrook. The combination of these braces along with the wires we use, decreases friction between the orthodontic system and delivers light forces. This makes the treatment faster and less painful compared to traditional braces. That, along with our friendly and well-trained orthodontic staff makes every appointment for the patient a pleasurable one.
Dr. Erin Kazmierski-Furno
KAZMIERSKI ORTHODONTICS
Kazmierski-Furno (referred to as Dr. Erin by patients) obtained her certificate in orthodontics and a master of dental science from the University of Connecticut. This spring she will be sworn in as the president of the University of Connecticut's Orthodontic Alumni Association. Dr. Erin considers her father and orthodontic partner to be her inspiration, best friend, mentor and role model. Kazmierski Orthodontics always supports youth in education, sports and the arts, and Dr. Erin is often seen at local school and sports fundraisers, fall festivals and community events. She hopes to serve as a role model to local girls and boys wanting to pursue careers in the dental field.
What makes your approach to treatment unique?
Kazmierski Orthodontics is a family-run practice with over 35 years of experience. Patients are treated with the latest technology at an affordable price. Each patient's treatment plan is specialized to their individual needs, bite, profile and aesthetics. There is no cookie-cutter approach at this office. Our excellent results and reputation speak for themselves.
Dr. Ron Saffar
MY ORTHODONTIST
Saffar and his associates are all board-certified orthodontists serving multiple locations across New Jersey— only 20 percent of orthodontists worldwide can claim this high level of commitment. At My Orthodontist, the main priority is delivering high-quality, affordable orthodontic care, and they believe that having a beautiful healthy smile is a right for every individual and not a luxury. To this end, they make every effort to provide patients with the best experience possible. This has been the reason for My Orthodontist's continuous growth and success for the past 15 years from its humble beginning in Ewing.
Why did you become an orthodontist?
I chose orthodontics as a profession because I love to transform someone's smile aesthetics and function through orthodontics. I also very much enjoy the positive impact the transformation has on the individual as a person as they complete their treatment with us.
Published (and copyrighted) in Suburban Family Magazine, Volume 10, Issue 12 (February 2020).
For more info on Suburban Family Magazine, click here.
For information about advertising in Suburban Family Magazine, click here.
To find out where to pick up your copy of Suburban Family Magazine, click here.