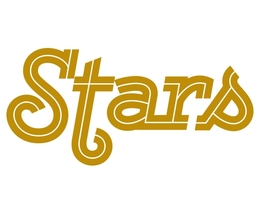 Stars
These notable locals are making a difference in our community.
Star Teacher
BRYANA DEMONTE
VOORHEES
The Voorhees native was recently the recipient of The College of New Jersey Staff Member of the Year Award. Demonte is the academic coordinator of the Career and Community Studies Program (CCS) at the college, and she is also the creator of a seminar—The Art and Study of Peer Mentoring—which is offered to incoming freshmen.—Joe Metz
Star Citizen
HENRY FRAKES
OCCUPATIONAL TRAINING CENTER
Frakes joined the OTC in May of this year. He worked at a few jobs after graduating high school but couldn't find the right fit. Despite his learning disabilities, Frakes has demonstrated an innate, mechanical aptitude. The OTC staff saw his raw talent and quickly moved him into a position maintaining and repairing heavy machinery.—J.M.
Star Citizen
SARAH BALDWIN
MANTUA
Baldwin is the mind behind teenage super heroine comic book Twitcha— a book she both wrote and illustrated. Baldwin was diagnosed with Tourette syndrome, so she created the protagonist with the same condition and based the book on her own personal experiences with the disorder.
Star Teacher
LARRY ABRAMS
CHERRY HILL
The former Moorestown School District English teacher is the founder of his own nonprofit, BookSmiles. Its goal is to collect books for underserved children in the area. Additionally, BookSmiles sets up book fairs in districts where students may not be able to purchase books. The nonprofit has partnered with local food banks and social services in Philadelphia.
Star Citizen
MARK BODROG
MOUNT LAUREL
The former Marine recently published a play named 22 A Day: A Tragedy in Three Acts, to shine a light on an epidemic of veteran suicides. Bodrog hopes his play, which is based on true events that occurred in his life, will raise awareness within and outside the veteran community.
Star Citizen
VIVIAN LU
CHERRY HILL
The Coca-Cola Scholarship Foundation awarded Lu, a recent graduate of Cherry Hill High School East, a $20,000 college scholarship. She is one of 150 selected from 95,715 applicants from across the country to receive this scholarship. Lu was given the award for not only exemplifying great leadership, academics and service, but also having a positive impact on her community.
Star Citizen
SCARLETT KINSEY
HADDONFIELD
Haddonfield Memorial student Kinsey, a New Jersey 4-H member, attended the 2019 International Leadership for Life Conference last month. She was one of 10 NJ 4-H members who attended the youth conference held at the National University of Ireland. Kinsey engaged in 15 hours of leadership workshops and listened to guest speakers talk about their journey and inspire attendees to achieve their goals.
Star Student
SEAN PARCHESKY
WASHINGTON TOWNSHIP
Parchesky was one of four winners of the Trenton Thunder and New Jersey Education Association's "My Hero Works at School" essay contest. Students had to write a short essay on a school employee who had a positive effect on them. That person for Parchesky was social studies teacher Ashley Sulla. They were honored at the Thunder's NJEA Back-to-School game.
Star Citizen
KENNETH HILL JR.
CINNAMINSON
Hill is a martial artist who was inducted into the American Martial Arts Alliance Institute Hall of Fame in June. He was diagnosed with Charcot-Marie-Tooth disease, a hereditary illness that results in the progressive loss of muscle tissue in numerous sections of the body. Despite his diagnosis, Hill was able to persevere with determination.
Star Citizen
CHEYENNE HIGGINBOTHAM
MARLTON
The 15-year-old was recently named 2020 New Jersey Teen Miss Agriculture USA. She can be seen working at her family's store, Cheyenne's Farm & Road Market, every Sunday. With the amount of farming, farmers and farmland in the U.S. dwindling each year, this gives her the opportunity to teach people about the importance of agriculture on a bigger platform.
Star Student
KATHERINE CONWAY
MANTUA
Conway recently graduated from the Gloucester County Institute of Technology and is headed to Rutgers University-Camden with a $2,000 scholarship award thanks to the Dunkin' Philadelphia Scholarship Program. She was one out of more than 2,000 applicants selected based on leadership, academic record and dedication to her school and the local community.
Star Citizen
LINDA ECKENHOFF
LENAPE REGIONAL HIGH SCHOOL DISTRICT
Eckenhoff is a retiring LRHSD board member who was honored for her service at the board of education meeting last month. She was an educator who taught first through eighth grades for 17 years at Edgewater Park and Southampton schools. She became a board member in May 2006 and mentioned that her experience was rewarding.
Star Citizen
ARI BROOKS
CHERRY HILL
Brooks was the 2019 recipient of the Jamie Brooke Lieberman Remembrance Award. The award is presented yearly by Susan G. Komen of Philadelphia to an activist who personifies the determination in finding a cure for breast cancer.
Star Student
ALLISON CLAVERIA
MEDFORD
When Claveria was 3 years old, she started receiving ABA therapy services through Autism Spectrum Mandate Services. At that time, Claveria's only food intake was a nutrition supplement, which she drank from a bottle. She would only allow her mother to feed her liquids. Claveria demonstrated food refusal, gagging and vomiting when initially presented with small bites of solid food. Systematic desensitization using the principles of applied behavior was utilized to allow her to gain the confidence in chewing and swallowing various foods. Claveria is now 5 years old and is consistently eating a wide variety of foods independently. She and her family are now able to eat meals together in their home, as well as enjoy going to restaurants.
Star Citizen
ILANA ELLIS
HADDONFIELD Ellis is an artist who specializes in painting and has been learning different techniques around the world. She first received her bachelor's degree from Williams College in Massachusetts and also studied at the Florence Academy of Art in Florence, Italy. Ellis recently returned from apprenticing with Odd Nerdrum in Norway and Sweden who is a famous representational painter.
Star Citizen
TAYLOR KANE
MAPLE SHADE
Kane recently published her own book named Rare Like Us: From Losing My Dad to Finding Myself in a Family Plagued by Genetic Disease. The book is about her life experiences with the genetic disease adrenoleukodystrophy or ALD. It affects the brain by destroying myelin, the protective barrier that surrounds the brain's nerve cells. Kane had a launch party for the book last month.
Published (and copyrighted) in Suburban Family Magazine, Volume 10, Issue 6 (August 2019).
For more info on Suburban Family Magazine, click here.
For information about advertising in Suburban Family Magazine, click here.
To find out where to pick up your copy of Suburban Family Magazine, click here.