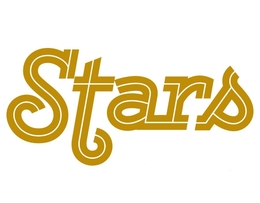 Stars
May 2019
Star Student
ZOEY CHAMBERLAIN
SPEAK TO ME KIDS
Exactly one year ago, Chamberlain began speech therapy at Speak To Me Kids in Marlton. While Chamberlain had so much to say, she struggled to be understood. Now a year later, with all of her hard work, dedication to therapy each week and homework completion each day, Chamberlain is a true standout. She is the definition of a star student, and they could not be more proud.
Star Student
HUNTER TIMOFEYEV
APPLIED BEHAVIORAL ANALYSIS SERVICES
Timofeyev began receiving ABA services when he was 3 years old. He did not have any functional communication skills and he engaged in repetitive behavior most of the day. After a month of therapy, he began to start speaking. He is now 5 years old and is able to speak in sentences. Timofeyev is proof of what a scientific approach with supportive parents and an excellent staff can do.
Star Citizen
JONATHAN WYNN
OCCUPATIONAL TRAINING CENTER
Wynn has an eye for color—especially when it comes to his paintings. Inspired by American painter and art instructor, Bob Ross, Wynn draws his muse from the current season. During his time with the Occupational Training Center, Wynn has sold his paintings—not only at numerous art shows, but also to Occupational Training's staff.
Star Professional
MICHAEL BRADLEY
BANCROFT
Bradley brings experience as a teacher, pastor and veteran to his role as a direct support professional. He is beloved by the children he works with, and revered by his colleagues for the patience and sincerity he brings to his work.
Star Teacher
LEANNA FICHETOLA
MOVEMENT MATTERS
Fichetola began leading yoga classes for Movement Matters in 2016. She provides opportunities for learners to explore gentle poses, movement and breathing exercises in a calm and nurturing environment. Games, music and stories foster positive interactions, strengthen social skills and encourage self-regulation. Participation allows learners to discover their own strength and flexibility, develop their body awareness, improve their balance and focus and have fun with others.
Star Citizen
RAYMOND PATILLO
OCCUPATIONAL TRAINING CENTER
Patillo is a music lover, an arts and crafts enthusiast and avid stuffed alligator collector. During his time at Occupational Training Center, Patillo has transitioned completely away from his wheelchair and is now only using his walker. Patillo also tapped into his dedication and motivation to overcome his fears.
Star Student
SOPHIA MARIANI
MOVEMENT MATTERS
Mariani has been a yoga enthusiast from day one. She attended Leanna Fichetola's very first class with Movement Matters and is a regular at her six-week series classes. Mariani is always excited to try new movements, is friendly and engaging with her classmates, and always has a smile on her face. Mariani now has her own yoga mat and practices regularly at home for fun.
Star Student
AUSTIN SIMPKINS
SPEAK TO ME KIDS
When Simpkins began therapy at Speak to Me Kids he was just under 4 years old and did not have any words. He began receiving PROMPT therapy with Speak to Me Kids multiple times a week. Within a year Simpkins was using words and within two years he was holding conversations. The organization is beyond proud of Simpkins. His dedication, hard work and sweet personality will always hold a special place in their hearts.
Star Citizen
TINA LOPEZ
OAKS INTEGRATED CARE
Lopez is the epitome of determination, setting goals for herself, overcoming adversity and achieving those goals. She shares her hospitality and promotional skills at Wal-Mart, where she works, but it is her passion for track and field events that drives her to excel. Participating in the Special Olympics, she has won gold medals at the local level. Her new goal is to participate in the National Special Olympics. Her sense of purpose and her achievements are inspirations to those around her.
Published (and copyrighted) in Suburban Family Magazine, Volume 10, Issue 3 (May 2019).
For more info on Suburban Family Magazine, click here.
For information about advertising in Suburban Family Magazine, click here.
To find out where to pick up your copy of Suburban Family Magazine, click here.