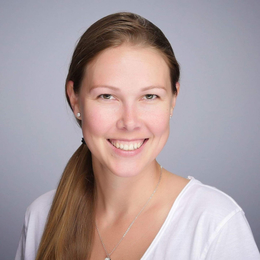 Strong and Selfless
Meet the 2019 Women of the Year who go above and beyond to make their communities a better place.
IT'S 2019 AND BEING A WOMAN MEANS MORE THAN TAKING CARE OF THE KIDS AND MAKING SURE THE HOUSE IS IN ORDER. Although those might be on the list, women are striving for greatness in their personal and professional lives from achieving positions of authority and respect to going above and beyond for the towns they call home. Whether it's creating a nonprofit organization or giving a voice to those who need it, we wanted to recognize five women residing in South Jersey who have stepped up to the plate and accepted challenges to improve their communities and beyond.
Nicole Butz
After working for a corporate photography company for 13 years, Butz decided to break away from the corporate world to develop a personal photography business. When the Mount Laurel resident isn't creating memories for families, she is involved in the community as much as possible and recently joined the Certified Affordable Housing Providers to help those with below-average credit become homeowners. She has a goal of placing 100 families into homes in the next five years. Additionally, Butz is the executive director for the A.J. Butz Foundation, a nonprofit created in the memory of her brother who lost his battle with opiate and drug addiction in 2012. The foundation was created to help other addicts in need along with their family members and loved ones. Butz and the foundation hope to increase awareness of drug addiction in the country, raise money for drug rehabilitation and support long-term recovery.
Brandi Fishman
Fishman devotes six days a week to her nonprofit, the Zefer Foundation, which opened Breaking Grounds Coffee & Café and the Zefer Arts Alliance to employ individuals with developmental disabilities. The Medford resident created the foundation in order to shift society's perception of those with developmental disabilities. Fishman owes her motivation to her daughter Zoey who has a rare genetic syndrome that causes autism, behavioral disorders and seizures. Aside from heading her charitable organization, Fishman is the founder and president of the Pioneer Autism Sensory Center Parent Teacher Organization at Burlington County Special Services School District, a member for the Council of Parents, Attorneys and Advocates, and she volunteers for charities such as The Covenant House, Autism Speaks, the Ronald McDonald House and Mommies of Miracles.
Bernadette Blackstock
Blackstock is the co-founder, CEO and president of the People for People Foundation, which helps normally self-sufficient families who have fallen on hard times. The foundation has helped more than 18,000 families to date and continues to make an impact on many lives. Blackstock, a Franklinville local, is on the Executive Board for the Gloucester County Habitat for Humanity and is a trained veteran service officer volunteering at the Gloucester County Veterans Affairs office specializing in veteran women's issues. Blackstock was selected by Rotary International and the White House as a "Woman of Action" in 2014 for her community work. She also recently spearheaded a housing project named Camp Salute—low to moderate income housing with a preference for veterans. The 76-unit apartment houses several disabled, homeless and atrisk of being homeless veterans and their families. The complex is the first of its kind in the nation.
Jill Greenberg Kail
As a committed civil rights attorney, Kail has long been recognized by her peers for her outstanding advocacy for the special needs community. Kail, a disabled person herself, adopted two children born with special needs. Realizing the importance of providing maximum opportunities for children with special needs to grow side by side with their peers, she transitioned from a 15-year career as a federal attorney to her position of Ombudsman for Disabled Citizens in Cherry Hill Township. Kail uses her position to advocate throughout New Jersey to open doors for individuals with special needs in all areas of education, childcare, recreation and employment. Kail is also the recipient of both the Rose An- nussek Award and the Camden County Removing Barriers and Empowering People Award. Kail attributes her motivation to provide pro bono advocacy and intense lobbying for the civil rights of the disabled to her belief that everyone benefits when there are equal opportunities for success and happiness.
Mary Beth Iannarella
Iannarella is the founder and president of Girl Talk Marlton, a chapter of Girl Talk Inc., an international nonprofit mentoring group. Through activities, events and meetings, teenage girls build self- esteem, develop leadership skills and acknowledge the value in community service. Iannarella, a Marlton resident, has a passion for inspiring others to help one another through kindness and love. After meeting with the Girl Talk Inc. founder nearly a decade ago, Iannarella wanted to bring the program to her community. The group focuses on the struggles and issues young girls face today from bullying to lack of confidence. Girl Talk Marlton also teaches the importance of giving back to the community and devotes time to helping those in need.
Published (and copyrighted) in Suburban Family Magazine, Volume 10, Issue 3 (May 2019).
For more info on Suburban Family Magazine, click here.
For information about advertising in Suburban Family Magazine, click here.
To find out where to pick up your copy of Suburban Family Magazine, click here.