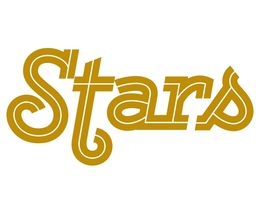 Stars
May 2018
Star Teacher
CHRIS PENSIERO
THE BANCROFT SCHOOL
As a product of an IEP growing up, Pensiero knows a good teacher can make students feel like the world belongs to them. A high school teacher at The Bancroft School in Mount Laurel— and a role model—Pensiero's compassion, patience and hands-on approach allow his students' unique abilities to shine. Pensiero says working with children with autism and other intellectual/developmental disabilities is about having an impact on their lives.
Star Professional
MICHAEL BRADLEY
BANCROFT
Bradley, a 67-year-old Army veteran and pastor, found his calling at Bancroft three years ago and says passion and sincerity are key to making an impact. A direct support professional at Bancroft's Lindens Center for Autism in Mount Laurel, Bradley says you have to treat every child with dignity and help build them up; their success is your success. He says when you see a child flourish because someone took the time and patience to work with them, it's amazing.
Star Student
MICHAELA RODGERS
CRESCENT HILL ACADEMY
A 19-year-old student at Crescent Hill Academy, Rodgers has been working on her academics and computer skills. Focusing on her vocational training, her goal is to pursue a job with W ells Fargo or ShopRite. She has progressed greatly during her time at the academy.
Star Student
DANIEL MALENIA
CRESCENT HILL ACADEMY
Malenia, 21, is grad uating from Crescent Hill Academy in June. He has a strong desire to work at ShopRite after graduation. Malenia has been working on co mmunity-based instruction in his studies. He has many skills that he has learned and developed during his time at Crescent Hill.
Star Student
JAINAM CHHEDA
SPEAK TO ME KIDS
When Chheda first began speech and language therapy at Speak to Me Kids, he was not speaking. With his parents ' dedication, Chheda's own determination and therapy, his speech and language have soared. Currently, one of his favorite things to do is FaceTime. He is a true example of what dedication, hard work and belief can accomplish and everyone at Speak to Me Kids is so proud of him.
Star Student
JEREMY BAUMGART
MUZIQUE
A 14-y ear-old with autism, Baumgart has been a student at Muzique for a little over a year and has made progress in many ways. Baumgart works on expressing himself more clearly, enunciating his words, controlling emotional outbursts, working through events that cause stress and, of course, improving his musical skills. He loves to sing a wide range of songs including Disney tunes, Broadway songs, Green Day, Fall Out Boy and even some classic rock. Baumgart is learning how to play the saxophone and electric guitar and in the process is learning that patience and practice make for a better musician and person.
Published (and copyrighted) in Suburban Family Magazine, Volume 9, Issue 3 (May 2018).
For more info on Suburban Family Magazine, click here.
For information about advertising in Suburban Family Magazine, click here.
To find out where to pick up your copy of Suburban Family Magazine, click here.