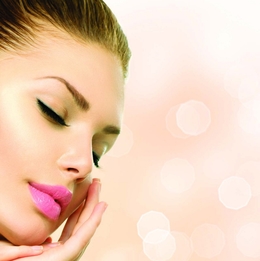 Let's Face It
The most FAQ about treatments and services for your face/skin are answered by our experts in the field.
Anti-aging creams, night serums and beauty products claiming to be "the best," seem to be a dime a dozen in our local drug stores. But how do you know if what you are picking out is right for your skin type and will actually work its magic? That's why we at Suburban Family like to turn to the professionals when it comes to dealing with the beauty of our faces.
We spoke with local beauty experts to answer our most frequently asked questions when it comes to attaining younger, more vibrant, healthier—and happier—faces.
Ingrid P. Warmuth, M.D.
WARMUTH INSTITUTE OF DERMATOLOGY
How can I care for my skin in the summer sun after facial treatments?
"The most important part involves a consistent home skin care regimen. We offer a variety of medical-grade skin care lines at the Warmuth Institute of Dermatology. Starting the day with a great facial cleanser such as the Skin Medica facial cleanser is beneficial for all skin types. [It] will help to clean the skin's surface allowing you to feel refreshed. To follow, use C-ESTA Face Serum by Jan Marini to brighten up your skin tone and complexion.
"Transformation Face Cream by Jan Marini can also be added in the morning or night as a moisturizer. Protection is also always a must and one of our favorites is Jan Marini Physical Protectant with an SPF of 45 and a water-resistant time of 80 minutes. By incorporating a well-rounded skin care routine at home, you can maintain the results established in the treatment room and increase longevity of the treatment itself. We offer complimentary consultations to help find the best skin care regimen for your lifestyle and skin type."
Tiffany Torrence
Owner and esthetician
SKIN & BODY KLINIC
What is dermaplaning?
"Dermaplaning is a form of physical exfoliation that gently removes dead skin and facial hair (vellus, aka peac h fuzz) with a scalpel. This is a treatment that can be done all year long every four to five weeks. This treatment offers quick improve ments in skin texture and tone, while the long-term effects include increased cell turnover, fewer wrinkles and dark spots, reduction of a cne scarring and the removal of fine facial hair. It is recommended for most skin types; however, active acne should not receive this treatment.
"You will receive a facial first and when it is time to exfoliate, the skin is completely dry and hair and dead skin cells are painlessly removed. The skin is brighter, smoother and much softer. This treatment addresses everything that we as women tend to obsess over when it comes to our face. It is the perfect way to improve the skin for a special event because there is no downtime."
Amy Articolo, D.O. & Suzanne Mackey, M.D.
SALVÉO WEIGHT MANAGEMENT
What is the difference between topical peels and fractional laser treatments?
"Both treatments are designed to improve the look and feel of your skin by reducing lines, wrinkles and sun damage. Chemical peels a re solutions applied to the skin and penetrate the epidermis, or top layer of the skin, for a more advanced exfoliation. There are dif ferent types of peels, some more aggressive than others. Usually, multiple peels are necessary for optimal results.
"A fractional tre atment uses laser technology to penetrate to the deeper layers of the skin, or dermis, and is the better choice for deep wrinkles or sc ars. There may be some 'downtime' after treatment, however, fewer visits are necessary for optimal results.
"A complimentary consultatio n with our esthetician will help determine the best treatment to look your best."
Dr. Demetri Karanzalis & Dr. Donna Wilcox
A MEDICAL SPA AT RIZZIERI
What are the benefits of facial peels?
"Medical-grade peels can address a number of skin conditions offering solutions in varying strength levels designed to accomplish different goals. Conditions such as hy perpigmentation, texture, sun damage, fine lines, acne and other conditions can be treated with medicalgrade peels. Multiple tailored treatments offer patients outcomes of tighter, brighter and younger-looking skin."
Rose Marie Beauchemin-Verzella
BEAU INSTITUTE OF PERMANENT & CORRECTIVE COSMETICS
What is microblading?
"Microblading is an eyebrow procedure that has swept the nation due to its soft, natural flow of simulated hair strokes. This beautiful technique has removed the fear for those who have always wanted permanent eyebrows but were concerned about them ap- pearing too strong or intense. Microblading— when performed by a certified professional— wil l achieve a fineness to each individual hairstroke.
"This effect is achieved by using a hand tool that has angled needles, or blades, a nd are slid across the skin to create a perfect hairstroke. These strokes are packed with pigment that is required to set for several m inutes, once the strokes have been placed. This is referred to as applying the mask. It must be understood that microblading is a tatto o that utilizes a different technique and tool to implant color. Microblading may also be more permanent than one expects, particularly in darker colors."
Daniel DePrince III, D.O.
DR. DEPRINCE COSMEDICAL
What is a Vampire Facial/FaceLift?
"Not the bloody massacre you think, a Vampire Facial is a combination of microneedling using your own plat eletrich plasma (PRP) in your blood. It tightens and gives an all-over evenness and glow to your skin. It also gets rid of scarring and f ine lines while also stimulating your collagen.
"A Vampire FaceLift is when you get your blood platelets injected directly where you woul d put filler."
Kate Meyers, CMA
Certified CoolSculpting specialist
CAVALLARO FAMILY PRACTICE
What is a HydraFacial and how does it work?
"The HydraFacial is a cosmetic treatment used to improve the appearance and overall health of your skin. It uses a patented vortex-infusion technology to gently exfoliate your skin to get rid of dead skin and open pores. It extracts dirt, oil and any impurities with painless suction, whic h simultane- ously flushes the pores and nourishes the skin with intense moisturizers. The treatment finishes by saturating the skin wi th antioxidants and peptides leaving your skin with a deep clean refreshing glow.
"HydraFacials can also be tailored to each patient's in dividual needs and skin type. You can boost your HydraFacial with a variety of specialty serums used to address specific skin concerns. Some of those specialty boosts include minimizing the appearance of fine lines and wrinkles, reducing and restoring signs of aging or dam aged skin and also correcting dark spots that may be caused by the sun for a more even complexion. The HydraFacial is safe for all skin t ypes and requires no social downtime."
Dr. Pooja Malik
MALIK MEDICAL AESTHETICS
What is Laser Lipolysis and what areas does it target?
"Laser/Smart Liposuction is the latest method for removing fat with laser tech- nology. The technique uses a laser to rapidly dissolve fat and tighten the surrounding skin almost anywhere in the body. The procedure is done in an office setting and does not require the use of a general anesthetic.
"Almost all areas that have excess fat can be treated. C ommon areas treated are the chin, neck, jowls, arms, male chest, female breast and sides of breast, back, flanks, abdomen, inner and outer thighs and the buffalo hump.
"At my practice we utilize many different options to treat excess fat. We offer a complimentary consultation to access the areas of concern and discuss the best option."
Published (and copyrighted) in Suburban Family Magazine, Volume 9, Issue 3 (May 2018).
For more info on Suburban Family Magazine, click here.
For information about advertising in Suburban Family Magazine, click here.
To find out where to pick up your copy of Suburban Family Magazine, click here.