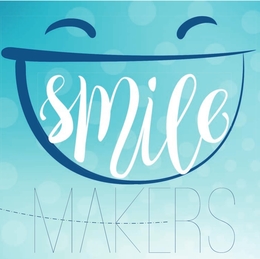 Smile Makers
Our top orthodontists 2018 are giving our readers a better smile and a stress-free experience.
Believe it or not, your smile says a lot about you and generally gives people one of their first impressions of you. It can be that one th ing that sets you above another job applicant, helps you create a friendship and even instills more self-confidence. But when your teeth are crooked and you have gaps in your smile, you tend to hide your teeth at all costs and develop the world-famous closed-lips smile. But you and those you love don't have to suffer . Suburban Family brings you seven trusted, professional and charismatic Top Orthodontists 2018 to change your smile and your confidence as voted by our loyal readers.
Dr. Ross Segal
Segal and Iyer Orthodontics
Helping in his mother's cosmetic dentistry practice at the age of 17, he learned how a smile can be life-changing and decided to follow i n her footsteps since the experience he had there was so positive. Segal holds his doctorate of medicine in dentistry from the Universit y of Pennsylvania School of Medicine and an orthodontic certificate with honors from Temple University, showing his quick growth in the orthodontic industry. Alongside his colleague, Dr. Monisha Iyer, their practice has received many awards. Segal was even named to Incisa l Edge Magazine's Top 40 under 40. " What I enjoy most is the way we're able to help people boost their self image and self-confidence. Their transformations can be quite dramatic. Many patients come back years after completing treatment to tell us how their new smile changed their lives."
Dr. Monisha Iyer
Segal and Iyer Orthodontics
Founding her practice along with Dr. Ross Segal, their practice is ranked in the top one percent of all Invisalign providers nationwide . Graduating from Harvard School of Dental Medicine with honors and later receiving a master's in orthodontics from the University of Mic higan, Iyer was one of three students to be granted the Thomas M. Graber Award for Special Merit. Having been recognized by Align Technol ogy for her skills with Invisalign, Incisal Edge Magazine named Iyer as one of the top young orthodontists in the country. " Orthodontics allows me to express my intellectual and artistic side as every patient's smile presents its own challenges from both perspectives. I enjoy that aspect of the field tremendously."
Dr. Tom Kadar
Kadar Orthodontics
Having practiced orthodontics in Washington Township for almost 25 years, Kadar has a reputation for being one of the "Top Docs" in th e business. After earning his undergraduate degree in biology from Emory University, Kadar then found his passion at the Georgetown Univ ersity School of Dentistry. He completed a year of residency at the VA hospital in his hometown of Pittsburgh, Pa., then he received his advanced orthodontic degree at Temple University. Following his wife, Lori, to South Jersey, the pair opened up Kadar Orthodontics. The p ractice recently moved to their new location less than a mile away into their "Kadar Kabin," to give patients a 'homelike' feel to their visits. " Every day I get to touch someone's life and make a positive difference. There aren't too many professions that can impact a person's self-esteem, confidence, health and appearance like orthodontics."
Dr. Sarkis Euksuzian
Euksuzian Orthodontics
Born in Valence, France, Euksuzian moved to the United States at the age of 17 and jumped on the orthodontic path to success at full spee d. After earning his undergraduate degree from Rutgers University, he received his doctorate in medical dentistry from the University of Pennsylvania Dental School where he graduated with the highest honors. With three years of specialty training and his residency at Albert Einstein Medical C enter in Philadelphia, Euksuzian has risen to the top in the field. He has been an orthodontist in Medford for over 30 years. " For me, [ this ] is not a job but rather a sincere passion. I love seeing the results and gorgeous smiles of our patients. I feel like the luckiest guy in the world to be able to have so much fun, meet so many great people and change the lives of our fabulous patients."
Dr. Laurence C. Articolo
Articolo Orthodontics
An orthodontic specialist who has been practicing for over 15 years in South Jersey, Articolo is a Cherry Hill resident. Attending Rutger s University—New Brunswick for his undergraduate degree and then moving on to receive his doctorate in dental surgery from the Universi ty of North Carolina in 1988, Articolo finished a fellowship in advanced general dentistry and was then accepted to the University of P ennsylvania School of Dental Medicine Orthodontic Program. Articolo has numerous dentistry and orthodontic awards and distinctions under his belt and has offices in Blackwood, Swedesboro and Voorhees. " My favorite part of being an o rthodontist is the feeling I get to be Santa Claus every day when we finish a case and I literally put a nice smile on a child's face. The joy of a job well done and the appreciation I see from the parents and the kids is immensely gratifying."
Dr. Mary Beth Morrone
Morrone & Kaye Orthodontics
Morrone operates two offices in South Jersey with her husband, Dr. Richard Kaye. Morrone completed her undergraduate degree in chemistry at Franklin & Marshall College in 1984 and then moved onto Georgetown University School of Dentistry where she received her doctorate i n dental surgery. Taking her education a step further, Morrone earned her certificate in orthodontics from the University of Medicine & Dentistry of New Jersey in 1990. A past president and current member of the New Jersey Association of Orthodontists, in addition to oth er associations, Morrone is a past faculty member of the Albert Einstein Hospital Orthodontic Program. " My father was a dentist and I was a lways so fascinated by what he did and how he helped his patients feel better or look better. I knew I wanted to be part of that when I grew up."
Dr. Richard Kaye
Morrone & Kaye Orthodontics
Kaye has his undergraduate degree in pharmacy from the University of Rhode Island, after which he obtained his doctorate of dental sur gery at Georgetown University, then completed his general practice residency at Overlook Hospital and received his certificate in orthodo ntics, MSD degree from Temple University in 1995. A member of multiple dental and orthodontic associations, Kaye is also a past faculty member of advanced education in general dentistry at Temple. He opened his practice with his wife, Dr. Mary Beth Morrone, and together t hey have offices in Moorestown and Mount Holly. " Smiling shows self-confidence. Life is full of opportunities to show the world, and thos e special people in it called family and friends, that you love the person you are inside. I am blessed to be able to help our patients achieve that inner confidence."
Published (and copyrighted) in Suburban Family Magazine, Volume 8, Issue 12 (February 2018).
For more info on Suburban Family Magazine, click here.
For information about advertising in Suburban Family Magazine, click here.
To find out where to pick up your copy of Suburban Family Magazine, click here.