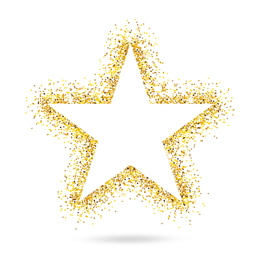 South Jersey Stars
Star Citizen
MIKE HARRIGAN
Moorestown
A Moorestown native, Lt. Harrigan works as a naval pilot and an unrestricted line officer with the "Bluetails," (Carrier Airborne Early Warning Squadron [VAW] 121). The 2005 Moorestown High School graduate is a part of the squadron that flies one of the Navy's most advanced aircrafts that patrol the world's skies and oceans. Harrigan is also qualified to fly "heavier and lighter-than-air types of aircraft."
Star Citizen
THERESA CONCORDIA
Clarksboro
Celebrating her 100th birthday, this current Shady Lane Nursing Home resident was honored last month by Gloucester County Freeholder Deputy Director Giuseppe Chila and Freeholder Jim Jefferson. Concordia lived in Mantua for 60 years where she was married for 49 years. She has five children, 16 grandchildren, 27 great grandchildren and eight great-great grandchildren.
Star Citizen
DEBRA A. ARTHUR
Collingswood
The Collingswood resident was recently named the president and CEO of the Camden County Regional Chamber of Commerce. Before being appointed, Arthur worked as the marketing coordinator and then director of events and marketing at the chamber. A Tabernacle native, Arthur served as a volunteer for the Liberty USO and is currently on two grant advisory boards for Cherry Hill Public Schools and Camden County Technical Schools.
Star Student
MORGAN VELYKIS
Washington Township
Orchard Valley Middle School student Velykis was selected as a finalist in the WHYY-TV "WHYY I like This Book" contest. More than 1,500 students entered the contest. Velykis was selected for her interpretation of Elizabeth Cobbs' book, The Hamilton Affair. A 30-second clip featuring her and her interpretation was aired on WHYY-TV.
Star Students
SENECA HIGH SCHOOL AERONAUTICS CLUB
Tabbernacle
Juniors Ryan Eno, Conner Davis and Ryan McLaughlin competed in the Rowan Blast-Off Competition held April 29 at the South Jersey Technology Park. Teams were required to build a rocket carrying an egg to an elevation of 1,000 feet and have it return safely within 53-55 seconds. The Seneca team placed for the first time ever at third place.
Star Student
RACHEL MILLER
Washington Township
A Washington Township High School senior, Miller won the grand prize in Pat's Select Art Contest. Miller's design will appear on 10,000 pizza boxes at their Sewell location. Miller also won a $300 scholarship. The school's art department received a $1,500 check from Pat's Select for Miller's and her fellow classmates' work.
Star Students
SENECA HIGH SCHOOL AIR FORCE JROTC
Tabbernacle
Seneca High School's Air Force JROTC program, currently totaling 127 cadets, garnered multiple awards for the 2016- 2017 school year. They received the Distinguished Unit Award with Merit, the Distinguished Unit Award and the Outstanding Organization Award out of 827 Air Force JROTC and NDCC programs worldwide.
—Sierra Morrison
Star Athlete
VEDA LIN
Marlton
A Cherokee High School senior, Lin was named a New Jersey State Interscholastic Athletic Association (NJSIAA) Scholar- Athlete for her four-year commitment to the Cherokee girls tennis team. Lin attended the award ceremony, held at The Pines Manor in Edison, and earned a $500 scholarship for the honor.
—Matt Mizanin
Star Students
NICHOLAS SARATINI & ALYSSA WADUSKY
Marlton
Cherokee High School seniors Sabatini and Wadusky each received the Frances R. Pliskin Scholarship. The pair wrote essays about how their school counselor positively affected their lives. They each accepted the $500 scholarship at the Burlington County School Counselors' Association luncheon last month.
—Geneva Gerwitz
Star Citizens
BARRY CROLL, ROB NELSON, PATRICIA FRIEL & MICHAEL BORNEO
Mount Laurel
Lenape High School inducted four distinguished alumni to their Academic Hall of Fame last month. Friel is the trustee emirito for Eastside Preparatory School, Borneo is a military advisor to the Bureau of East Asian and Pacific Affairs at the Department of State, Croll worked in the Lenape Regional High School District and Nelson is an anchor at WABC. The Academic Hall of Fame includes alumni, former staff and supporters.
—Geneva Gerwitz
Star Students
KAYLA DAURIA & KATELYN DEVER
Tabbernacle
Seneca High School seniors Dauria and Dever led their National Honor Society's Pantene Beautiful Lengths event. Along with 25 other fellow students, the pair cut their hair to be used to make wigs for patients fighting cancer. National Honor Society advisors Maureen McMichael and Judy Maier helped plan the student-led initiative, inspired by the "Pantene Beautiful Lengths" campaign, to provide wigs to boost the self confidence and quality of life of female cancer patients.
—Molly Mendelson
Star Student
NICKY WATSON
Washington Township
On June 5, fourth grader Watson competed to win Wedgwood Elementary School's "24 Game" championship outlasting 13 other competitors in the fourth and fifth grades. The object of the game is to correctly manipulate four integers on the card to make the end result 24. Watson received a gold medal and a 24th Anniversary Special Edition 24 Game deck for winning.
—Alex Murphy


Published (and copyrighted) in Suburban Family Magazine, Volume 8, Issue 4 (June, 2017).
For more info on Suburban Family Magazine, click here.
For information about advertising in Suburban Family Magazine, click here.
To find out where to pick up your copy of Suburban Family Magazine, click here.