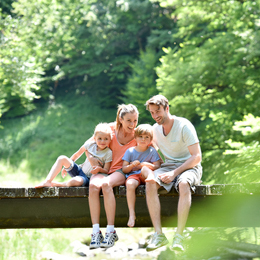 Family Bulletin
SCHOOL BELLS
STARS
Star Student
THOMAS S. JEANSSON
Tabernacle
As a part of its National Awards ceremony, Jeansson was awarded the title of 2016-2017 Outstanding Cadet of the Year and the Superior Performance Ribbon for Seneca High School's Air Force JOTC Unit NJ-20101. The annual award was given by the Air Education and Training Commander Colonel Bobby C. Woods on behalf of the AFJROTC to reward Jeansson's service achievement.
Star Students
WEDGWOOD ELEMENTARY SCHOOL FOURTH GRADERS
Washington Township
Students in Mary Grace Parchesky's fourth grade class at Wedgwood Elementary School became published authors thanks to donated funds from the Washington Township Education Foundation. The students transcribed their own literary works and illustrations into hardcover books supplied by the foundation's donations. After the books were complete, students were given the opportunity to share their stories with younger schoolmates.
COMMUNITY CONNECTION
News from around South Jersey
The Voorhees Animal Orphanage and Mount Laurel's One Love Animal Rescue are providing dogs for a new Camden County program that supplies veterans with companion dogs. As part of the initiative, local inmates worked to provide 180 hours of companion training for the rescue dogs.
Cherry Hill's Short Hills Restaurant and Deli reopened after a fire shut down the facility 11 months ago. The establishment received interior reconstruction. New restaurant features include a self-serve pickle bar and new menu selections such as Saturday breakfast specials.
Next Cherry Hill Council Meeting: July 10, 7:30 p.m., at N. John Amato Council Chambers, Room 208
Next Washington Township Planning Board Meeting: July 11, 7 p.m., at the Washington Township Administration Building
Next Mount Laurel Council Meeting: July 17, 7 p.m., at the municipal court room
Next Haddonfield Zoning Board Meeting: July 18, 7:30 p.m., at the Borough Hall Auditorium
SCHOOL DATES
July 5-7 Rowan University Orientation for Rowan Select Students
July 10 Bishop Eustace Summer Eustace Advantage Session II Begins,
9:15 a.m. at Bishop Eustace
July 10-13 Lenape High School Class of 2018 Senior Class Pictures,
8:30 a.m.-3 p.m. at Lenape High School Auditorium
July 11 Camden County College, Summer Classes End
July 11 Paul VI High School Transition Summer Classes Begin,
8:15 a.m. at Paul VI Catholic High School
BULLETIN BOARD
Updates and announcements about your local schools
Evesham's Board of Education has granted a five-year lease for a portion of the Florence V. Evans Elementary School building—which closed after this school year—to Y.A.L.E. School Southeast. Y.A.L.E., a private school designed for children with disabilities, will begin leasing this summer.
This fall, Rowan College at Burlington County's Joint Base Campus will provide complete degree offerings in cybersecurity, psychology, criminal justice, liberal arts and business administration. The two-year completion programs are open to anyone living on or near the base in an effort to promote educational opportunities for military members and veterans.
POLICE BLOTTER
A Mount Holly man was arrested after almost hitting a Moorestown police officer with his car. When police attempted to pull the man over for a traffic violation, the man tried to drive away, ultimately almost hitting the officer with his vehicle. The man has been charged with eluding, aggravated assault and multiple traffic violations.
A Lenape High School teacher was arrestedfor allegedly taking inappropriate videos and pictures of female students. He was charged with two counts of endangering the welfare of a child, and has been banned from all school events.
Two detectives were hospitalized after responding to a report of a fatal drug overdose. The Cherry Hill and Camden County Prosecutor's Office detectives were exposed to a substance while at the scene. The detectives were then treated on site and at Cooper University Hospital before being released.
THE LOCKER ROOM
STARS
Star Coach
CHARLIE DOUD
Washington Township
Doud, a longtime Washington Township youth football coach, was inducted into the South Jersey Football Coaches Association Hall of Fame. Doud has spent the past 25 years as the head coach of the township's 70-pound team,has served 23 years on the Youth Football Board and is president of the Washington Township Education Foundation. He will be honored on June 28 at the Adam Taliaferro Foundation All-Star Football banquet.
Star Team
SHAWNEE HIGH SCHOOL BOYS GOLF TEAM
Medford
Following the Renegades' victory at the Olympic Conference Tournament, the team continued its hot streak by capturing the Group IV state championship. Chris Warner, who shot 71 on the day and finished second overall individually, helped lead the Renegades to a 10-stroke victory over Ridgewood High School. This is the second state championship in the program's history. The team is coached by Joe Kessler and assistant coach Kyle Packer.
ROSTER BEAT
Team, player and coach news
Kingsway senior Rachel Vick and Moorestown senior Brandon Outlaw capped off tremendous high school careers with first-place finishes at the Meet of Champions. Vick, declared victorious via judge's decision, narrowly defeated North Hunterdon's Elena DiMarcello in the girls 1,600- meter race. Both competitors finished with a time of 4:52.69. Outlaw won the boys 400-meter dash with a time of 47.05.
Gloucester Catholic defeated Newark Academy, 15-5, to capture its 18th group championship, the most for any baseball program in the state. Junior Andrew Vail pitched four innings in relief, surrendered just one run and picked up the win. Catcher Sam Punzi led the way offensively with a three-run triple in the first inning.
The Moorestown boys lacrosse team earned its second straight sectional title with an 11-6 victory over Shawnee and went on to claim its first state championship since 2011 with a 7-6 win over Summit. Continuing their season with the program's first-ever appearance in the Tournament of Champions final, the Quakers fell to powerhouse Delbarton, 15-9.
The Haddonfield girls lacrosse team captured the program's first-ever sectional title with an 18-7 win against West Deptford. The Bulldawgs advanced to the Group II state championship where they lost to Bernards, 15-5.
Published (and copyrighted) in Suburban Family Magazine, Volume 8, Issue 4 (June, 2017).
For more info on Suburban Family Magazine, click here.
For information about advertising in Suburban Family Magazine, click here.
To find out where to pick up your copy of Suburban Family Magazine, click here.