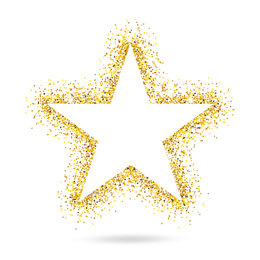 Stars
Star Students
MADELYN YERKES, AMANDA WATSON & JANEL WEEKS
WASHINGTON TOWNSHIP
These three Washington Township High School juniors have been named to the New Jersey All-State Chorus. The girls went through auditions with thousands of their peers before being selected. Yerkes and Watson were accepted into the 2017 All-State Mixed Chorus while Weeks was named to the 2018 Treble Chorus.
Star Athletes
JAMIE BOWNE & BRENDAN CONNOLLY
MARLTON
Seniors Bowne and Connolly were both recently named Olympic Conference Scholar Athletes. Bowne, a fouryear varsity swimmer, won the 100 fly all four years she competed at the South Jersey Invitational and also won the 500 free and 200 free twice throughout her career. Connolly is a two-sport athlete who earned all-Olympic Conference American Division second-team honors in soccer and served as the team captain in basketball, leading the Chiefs to a co-conference championship and the South Jersey Group IV semifinals.
Star Students
CARL HAUSER, ERIC RICKERSHAUSER, PETER RUSHING & RICHARD WELDON
MARLTON
This group of Shawnee High School students was recently awarded by the New Jersey Association of Jazz Educators. Hauser, a junior, was selected to both the All-State Jazz Band and the All-South Jersey Jazz Band. Freshmen Rickershauser, Rushing and Weldon were all selected to the All-South Jersey Jazz Ensemble. The group was chosen based on successful auditions against their brightest jazz peers.
Star Alumnus
WILLIAM L. GARDINER
MOORESTOWN
A 1967 Moorestown Friends graduate, Gardiner, who now resides in Texas, recently received the Alumni Association Service Award. MFS recognized Gardiner for his extraordinary service leadership with Habitat for Humanity. Gardiner has not only helped lead teams building homes in Texas, he has also helped around the country and the world.
Star Student
KARLY RYBACKI
HADDONFIELD
A senior at Paul VI High School, Rybacki has scored herself a $2,500 scholarship after entering in the AAA South Jersey Essay Scholarship contest. The contest was open to all high school seniors living or attending schools in Camden, Cumberland, Gloucester and Salem counties. The winning essay was written with guidelines of 1,000 words about a challenging scenario AAA South Jersey faced.
Star Citizen
WILLIAM MONAGHAN
CHERRY HILL
Cherry Hill Police Chief Monaghan was recently the recipient of the Golden Sun Award at The Women's Center's "Spring Fling" event. Monaghan was recognized for his support and commitment to the organization and their fight against human trafficking.
Star Students
ART SENIORS
PAULSBORO
John Slusarkski, Brenna Pearce, Taylor Stiegler, Michaela Lieggi, Rasheme Jennings and Tori Yourgevidge, all seniors at Paulsboro High School, were recently honored by Gloucester County Freeholder Jim Jefferson. The group of students, along with their teacher, Margaret LaDue, made a serpent creature out of 274 repurposed milk cartons and submitted it into Evergreen Packaging's Made By Milk Carton Construction Contest. The group won $5,000.
Star Students
EMILY ALLEN, STEPHANIE EVANS & EMORY ALEXANDER
MOUNT LAUREL
Recently entering in photography contests, three Lenape High School students were recognized for their work. Allen placed fourth in the Ocean County Camera Club student photography contest for her work titled "Golden" in the People/Animals category. Evans received the Judges' Choice award in the same contest for a photo titled "She's A Rainbow" which was entered in the Photographer's Choice-Color category. Alexander was accepted into the Gallery Showing category of the Photographers' Society of America contest for two ofher images: "A Great Unfinished Symphony" and "Cries She, with Silent Lips."
Star Citizen
SONIA MIXTER GUZMAN
MOORESTOWN
The Moorestown Friends graduate from 2002 was the recipient of the Young Alumni Award recently presented by the school. Guzman, the director of communications and education outreach at the Ronald McDonald House in Camden, volunteers in Camden and at MFS where she is a parent of a Lower School student. She was recognized for community service and commitment to her hometown.
Star Citizen
RYLAND MISHURA
MULLICA HILL
The 11-year-old Mullica Hill resident's dream came true recently as he found himself on the set ofWeather Center Live with meteorologist Maria LaRosa. Mishura was able to give a forecast live for his hometown from Weather Channel Studios in Atlanta, Ga., that was completely unrehearsed and unscripted. Lucky for him, he was able to join Alex Wallace on-camera for an assessment of the national weather as well. Mishura's wish was granted by Make-a-Wish New Jersey, an organization that grants wishes for children in lifethreatening situations.
Star Citizen
JENNY HUDOCK
WASHINGTON TOWNSHIP
The Washington Township High School nurse was recently named by the New Jersey State School Nurses Association as the Gloucester County recipient of the 2017 "School Nurses Who Make a Difference Award." As an employee of the district since 2007, Hudock was an RN in a school setting for 22 years (30 total) and has been a CPR instructor for 26 years. Hudock has also obtained three grants outside of her work with the WTHS students.
Star Citizen
MIRIAM FEYERHERM
MEDFORD
A former employee at Moorestown Friends, Feyerherm has won the Alice Stokes Paul Merit Award. Feyerherm is being honored for a lifetime of commitment to ideals of peace and equality, as well as inspiring a love of literature among young people. During her 22 years as MFS she proved to be impactful in students' lives, first as Lower School teacher and then the head librarian.
Star Citizen
FRANK GIORDANO
MOORESTOWN
President and CEO of The Philly POPS, Giordano was a "Distinguished Reader" at Maple Shade's Howard Yocum Elementary School last month. Giordano paid a visit to the young first grade students and read Marvin Makes Music by Marvin Hamlisch. The Moorestown resident is a longtime community activist and a member of the Rowan University board of trustees, among other organizations.
Published (and copyrighted) in Suburban Family Magazine, Volume 8, Issue 3 (May, 2017).
For more info on Suburban Family Magazine, click here.
For information about advertising in Suburban Family Magazine, click here.
To find out where to pick up your copy of Suburban Family Magazine, click here.