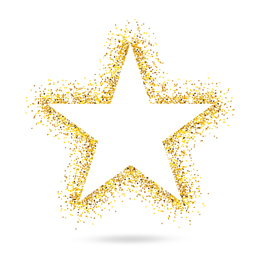 Stars
Star Administrator
MEREDITH HANAMIRIAN
MOORESTOWN
Moorestown Friends School's current Director of College Counseling, Hanamirian, has been appointed the school's upper school director (principal) effective July 1. Hanamirian, who has spent 20 years at Quaker schools, will be replacing Justin Brandon as he has been appointed upper school principal at Francis W. Parker School in Chicago.
Star Students
DAVID GROSMICK & ALEX LEVIE
WASHINGTON TOWNSHIP
Washington Township High School seniors, Grosmick and Levie, celebrated Pi Day (March 14) by giving back to their communities. The pair helped to transfer hundreds of donated cans and food items to Mother's Cupboard, the township's community food bank. The donations were received with the help of the math department's annual Pi Day celebration.
Star Students
LENAPE HIGH SCHOOL WORLD AFFAIRS COUNCIL MEMBERS
MOUNT LAUREL
Lenape High School students, Laila Salaam, Shannon Freedman, Glenn Hubbard and Sarah Moynihan, served as delegates in the Haddonfield Model United Nations Conference on March 25. The students utilized persuasive public speaking, conflict resolution, collaboration and deliberation while debating topics such as terrorism, child slavery, women's equality and globalization.
Star Citizen
NANCY PONTES
CAMDEN
Assistant Professor at the Rutgers University School of Nursing– Camden, Pontes was recently inducted as a Fellow of the National Academies of Practice. Pontes will be working with the organization that is recognized as an interprofessional, national organization that advises governmental bodies on health care delivery in the United States. She is an expert on matters relating to family health, delivery of care and the social determinants of health and well–being in youth and families.
Star Athlete
REECE DELAWTER
MOUNT LAUREL
The Hartford School fifth grader competed in the New Jersey Men's Gymnastics state championship meet as a level 6 gymnast in March. DeLawter won the state championship on vault and also placed on the parallel bars, rings, pommel horse and floor, and tied for eighth place for all-around. He was named to the N.J. All-State team for level 6 and will compete for the state at the regional meet on April 23.
Star Students
SHAWNEE HIGH SCHOOL PEER MENTORING PROGRAM
MEDFORD
Shawnee's first-ever Peer Mentoring Program participated in team-building activities led by Keith Waldman of Optimal Performance Associates earlier this month. The program is designed to match seniors with new freshmen to provide them with support and guidance through their first year of high school.
Star Student
NICOLE TOTA
EVESHAM
The Cherokee High School senior has won three gold medals and five silver medals for her short stories and poems from the Regional Scholastic Arts and Writing Awards. Tota is currently a Gold Medal Finalist in the National Scholastic Arts and Writing Awards where she will be attending a ceremony at Carnegie Hall to celebrate and read her works in June.
Star Citizens
MOUNT LAUREL POLICE OFFICERS
MOUNT LAUREL
The officers of the MLPD helped kick off Mount Laurel's township baseball opening day the right way, with the Phillie Phanatic. The police department and the Phanatic were present for the opening ceremonies to kick off the start of their Little League baseball season.
Star Student
ANDREA ELEAZAR
WASHINGTON TOWNSHIP
Washington Township High School sophomore and violinist, Eleazar, recently auditioned for the New Jersey All-State Orchestra and Honors Chamber Orchestra where she was accepted. She was among hundreds who auditioned and will now get to perform three times at various locations with the orchestra this year.
Star Coach
IRV WOLF
CHERRY HILL
Cherry Hill High School West's girls bowling coach, Wolf, was selected as Coach of the Year for N.J. The award was bestowed by the National Federation of Coaches for Wolf's 2016 season in recognition of his distinguished background, experience, service and promotion of their sport at the state and national levels.
Star Student
ANDREW OZAZEWSKI
MEDFORD
Ozazewski was named a national finalist from the Future Business Leaders of America (FBLA) for placing in the top three for New Jersey on the Securities & Investments test at the state conference. He will be competing at the national conference in Anaheim, Calif., in June.
Star Citizens
CHERRY HILL POLICE OFFICERS
CHERRY HILL
The officers stopped by the Erlton South Civic Association to join the Erlton Egg Hunt earlier this month. Children and officers alike enjoyed the sunny day, collecting eggs to fill up their baskets and even got a chance to visit with the Easter bunny.
Published (and copyrighted) in Suburban Family Magazine, Volume 8, Issue 2 (April, 2017).
For more info on Suburban Family Magazine, click here.
For information about advertising in Suburban Family Magazine, click here.
To find out where to pick up your copy of Suburban Family Magazine, click here.