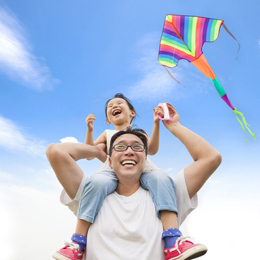 Burlington County Bulletin: Moorestown/Mount Laurel
SCHOOL BELLS
STARS
Star Student
LAUREN KAM
Moorestown
Moorestown Friends eighth grader Kam was named principal violinist in the South Jersey Band and Orchestra Director's Association's 2017 Middle School Orchestra. Kam currently plays for the Moorestown Friends School Middle School string ensemble and has also been with the Temple Music Prep's Center for Gifted Young Musicians for six years.
Star Students
LENAPE KNOWLEDGE BOWL TEAM
Mount Laurel
The students of the Lenape High School Knowledge team captured first place at the 28th Annual Burlington County Academic Tournament at the end of January against Moorestown Friends School. The team—which is broken up into two subteams, each with their own captain and co-captain—also took home a third and fourth place finish in three out of four available categories.
Star Citizen
GRACE ALLEN AND JILLIAN PIZZI
Moorestown
Sixteen-yearold Allen and 14-year-old Pizzi recently took top prize at the United States Equestrian Federation's Equus Foundation Regional Show. Both girls have been competing for the last year to earn the award at a variety of competitions, and it is considered a serious accomplishment for riders of their respective ages.
Star Citizen
KIT WONG
Moorestown
Wong, the owner and tutor behind Moorestown's Math Accelerator was awarded the Moorestown Business Association's Spotlight Award for 2017. The award is given to new, local businesses that made a positive impact in the township. Wong was acknowledged for her work with math enrichment and commitment to having fun while learning.
Star Citizen
ALYA AHMAD AND MEGHA BHARADWAJ
Mount Laurel
These two Lenape students were recognized for their involvement in Mount Laurel by the Burlington County Advisory Coucil on Women. Ahmad was given the Elizabeth Coleman STEM Award and Bharadwaj was given the Alice Paul Champion Award, in honor of Mount Laurel native and suffragist Alice Paul.
COMMUNITY CONNECTION
News from around Burlington County
Moorestown Township has hired a new Township Manager in Tom Merchel. Merchel also serves as the township's chief financial officer and manager.
Macy's announced that it will be closing department stores across the nation, including the Moorestown Mall location. The location is expected to close in March.
Next Moorestown Council Meeting:
March 13, 7 p.m. at Council Chambers
Next Mount Laurel Council Meeting:
March 13, 7 p.m. at 100 Mount Laurel Road
SCHOOL DATES
March 10 Lenape Regional Single Session Day
March 15 Lenape Regional High School Board of Education meeting,
7:30 p.m. at the Lenape District Admin. Building
March 21 Moorestown Board of Education meeting,
7 p.m. at William W. Allen Middle School
March 28 Mount Laurel Board of Education meeting,
7 p.m. at the Hattie Britt Admin. Building
BULLETIN BOARD
Updates and announcements from your local school board
The website Niche.com ranked the Moorestown School District as 17th in the state in terms of data based on college attendance, testing scores and more. It was the highest ranked school in the tri-county area.
The Moorestown Friends middle school Olympiad team has qualified to compete at the New Jersey Science Olympiad in March, after placing in the top four teams at a recent Camden County Regional Tournament.
POLICE BLOTTER
Moorestown police reported that a woman stole $115.70 worth of merchandise from Boscov's Department Store in Moorestown Mall. The suspect was released on summons.
Mount Laurel police are investigating an armed robbery that took place at the Super 8 Hotel on Fellowship Road. They are asking for the public's involvement moving forward.
A Mount Laurel couple was arrested after making false 9-1-1 calls to the police for several months with various excuses. The couple was attempting to cite stolen identity, and was charged with seven counts of terroristic threats, 15 counts of false public alarms involving bomb threats and 58 counts of misuse of the 911 system.
THE LOCKER ROOM
STARS
Star Coach
TIM WALSH
Mount Laurel
Lenape athletic director Walsh retired at the end of January after 31 years in various roles at the school. The former math teacher and head boys basketball coach at Lenape took over as AD in 2008. Walsh was replaced by Brian Laddey, who was promoted from assistant athletic director.
Star Athlete
ANDREA FONG
Moorestown
Fong, a senior, was named the Most Outstanding Female Swimmer at the Burlington County Scholastic League swimming championships. The Villanova recruit took first in the 200 individual medley and 500 freestyle, and also teamed up with Holly Robinson, Abby Wilson and Eliza Pluckhorn to win the 400 free relay with a time of 3:44.56, a new meet record.
ROSTER BEAT
Team, player and coach news
Justin Holl, a Lenape graduate and junior on the Western New England University men's lacrosse team, was named a Division III pre¬season All-American by Inside Lacrosse heading into the 2017 campaign. The defensive mid¬-fielder was an honorable mention selection. He was recognized as short-stick specialist of the year last season in the Commonwealth Coast Conference.
Shawn Anstey earned his 100th career win as the Moorestown boys basketball coach when the Quakers defeated Cedar Creek, 73-30. A former standout player at Holy Cross and Rowan University, Anstey has been part of the Moorestown program for 13 years as a JV and varsity coach.
Cassie Hoxit, a junior on the Lenape winter track team, took second place in the pole vault at the South Jersey Group IV indoor championships. She cleared 9 feet, 6 inches to earn a trip to states.
The Moorestown boys swimming team took second place in Division B at the SJISA Coaches Invitational. Josh Fong (100 butterfly) and Reid Greer (500 freestyle) each won individual events for the Quakers.
Published (and copyrighted) in Suburban Family Magazine, Volume 7, Issue 12 (February, 2017).
For more info on Suburban Family Magazine, click here.
For information about advertising in Suburban Family Magazine, click here.
To find out where to pick up your copy of Suburban Family Magazine, click here.