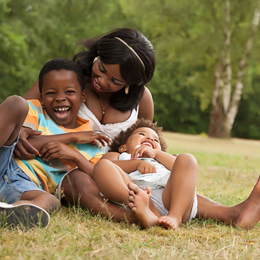 Burlington County Bulletin: Marlton/Medford
SCHOOL BELLS
STARS
Star Teacher
ROSS CRUZ
Marlton
Cruz, a Marlton resident and teacher at Winslow Township Middle School, was honored at the 2016 Axalta All-Pro Teachers Program for his commitment to education. He was a special attendee at an end-of-year Philadelphia Eagles game and was awarded $1,000 for his school. His win also qualified him as one of the few teachers nationwide to win the Bernzomatic Find Your Fire Grants Program.
Star Administrator
JOSEPH BORUCKI
Lenape District
Lenape Regional High School District Board Member and Evesham native Joseph Borucki was honored for his 18 years of service with the school board. Borucki—who will be stepping down from the board and succeeded by Bonnie Olt—is a graduate from the district. His wife and children are also graduates, and were on hand to deliver this special honor.
Star Citizen
JONATHAN DENNLER
Medford
Dennler, a Midshipman with the U.S. Naval Academy, was awarded the Navy and Marine Corps Medal for his quick-thinking during a Boy Scout camping trip. The trip was hit with a dangerous storm and 80 mph winds, downing two trees and killing a boy scout in the process. Dennler acted to save the injured, canoeing 1.5 miles in the storm to get help. He is one of only 3,000 to have received the award since World War II.
Star Citizen
DAVID NIJI
Marlton
Evesham Township Police Detective Niji was honored as the officer of the month for February after his quick-thinking helped a baby in need. Niji made a routine traffic stop on a careless driver, only to find a 19-month-old toddler improperly fastened in the car. Upon further search he arrested two adults under the influence of narcotics in the car and got the child into a safe setting away from danger.
Star Citizen
NATALIE FISHER
Medford
Fisher, a junior agility handler, earned some unexpected Internet celebrity following the Westminster Kennel Club Agility Championship thanks to her beagle Mia. Mia found herself distracted on the course, taking breaks to say hi to the crowd before taking a seat to sniff around. The pair's playful spirit quickly became the biggest hit at what is considered the biggest dog show in the world, and their video took off as the newest viral video.
COMMUNITY CONNECTION
News from around Burlington County
The iconic Medford Lakes' Cathedral of the Woods has been entered into consideration to be added to the National Registry of Historic Places. A local architecture firm submitted an application to U.S. Department of the Interior National Park Service in support of the almost-90-year-old building.
Evesham Mayor Randy Brown was on hand to announce that the former Champps Sports Bar will become a Chickie's & Pete's.
One of the big names in this year's Animal PlanetPuppy Bowl was Wilma, a 4-month-old pug mix. Wilma was from the New Life Animal Rescue in Marlton and has since found a loving home.
Next Medford Council meeting: March 7, 7 p.m. at the Public Safety Building
Next Evesham Township Council meeting: March 7, 6:30 p.m. at the Evesham Municipal Building
SCHOOL DATES
March 10 Lenape Regional Single Session Day
March 15 Lenape Regional High School Board of Education meeting,
7:30 p.m. at the Lenape District Administration Building
March 16 Evesham Board of Education meeting,
7 p.m. at DeMasi Middle School
March 20 Medford Board of Education meeting,
7:30 p.m. at Memorial Middle School
BULLETIN BOARD
Updates and announcements from your local school board
A former administrator with the Evesham School District is suing Mayor Randy Brown for defamation and other charges after a press conference in which the mayor announced that the administrator was being investigated for sexual harassment at a former school.
A Medford woman and Shawnee High School grad is safe after she was reported missing from her Connecticut university in January, where she is a current freshman.
POLICE BLOTTER
A former Medford Lakes resident has been accused of threatening to kill former President Barack Obama after posting a threat on his Facebook. If convicted, Peterman faces a statutory maximum sentence of five years' imprisonment, and possible $250,000 fine.
A Camden man is behind bars after Evesham police investigating a residential burglary matched his prints to those found on the scene. The suspect is being charged with burglary and being held at the Burlington County Jail.
Evesham police are currently working with the township to keep a blue strip of paint that runs through a select number of Marlton streets. The paint, which is to signify support for the police, has been deemed unsafe by the federal government.
THE LOCKER ROOM
STARS
Star Athlete
MITCH CASEY
Shawnee
Casey, a senior on the Shawnee winter track team, was crowned the sectional champion in the pole vault during the South Jersey Group IV indoor championships as he cleared 13 feet. His teammate, Zach Lill, also moved on to states by taking fourth in the event. Two other Shawnee athletes advanced to states, as Mark Miller placed fourth in the 800 and Kara Bonner took sixth in the 3,200.
Star Coach
GEOFF RABINOWITZ
Marlton
Rabinowitz was inducted into the Marlton Sports Hall of Fame for his work in multiple sports across the township. In his tenure, Rabinowitz coached over 1,300 soccer, baseball, softball and basketball games, earning his teams 12 championships. Rabinowitz is still an Evesham League Coordinator and has been a member of the Evesham Soccer Committee for over a decade.
ROSTER BEAT
Team, player and coach news
Cherokee senior swimmer Jamie Bowne took first place in the 100 butterfly in Division A for the fourth straight year at the SJISA Coaches Invitational, held at GCIT. The TCNJ recruit posted a winning time of 58.89 seconds in the butterfly and also prevailed in the 200 freestyle with a time of 1:57.10.
In the boys competition at the Coaches Invitational, Shawnee junior Brenden Meagher placed in the top five in two events. He took second in the 100 breaststroke with a time of 1:00.08 and fifth in the 100 free with a time of 49.31 seconds.
The Shawnee boys basketball team, which expects to make a run at a sectional title in the upcoming playoffs, crossed one of its top goals off the list when it won the Olympic Conference Patriot Division championship earlier this month. The Renegades are paced by junior point guard Dean Noll and junior forward Dylan Deveney, who both average about 15 points per game.
Nick Falk, a senior distance runner on the Cherokee winter track team, claimed the South Jersey Group IV title in the 3,200. He finished the race in 9:31.84 to advance to the state championships.
Published (and copyrighted) in Suburban Family Magazine, Volume 7, Issue 12 (February, 2017).
For more info on Suburban Family Magazine, click here.
For information about advertising in Suburban Family Magazine, click here.
To find out where to pick up your copy of Suburban Family Magazine, click here.