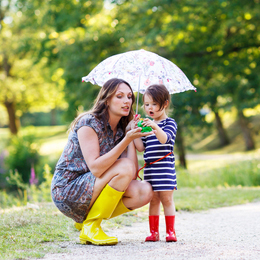 Camden County Bulletin
SCHOOL BELLS
STARS
Star Teacher
ROSS CRUZ
Winslow Township
Cruz, a Marlton resident and teacher at Winslow Township Middle School, was honored at the 2016 Axalta All-Pro Teachers Program for his commitment to education. He was a special attendee at an end-of-year Philadelphia Eagles game and was awarded $1,000 for his school. His win also qualified him as one of the few teachers nationwide to win the Bernzomatic Find Your Fire Grants Program.
Star Student
TYLER PARSONS
Cherry Hill
Cherry Hill East senior Parsons is following in his family's footsteps as he received a rare appointment to the United States Naval Academy. Both of the teenager's grandfathers served in the Navy, which inspired him to begin the nine-month application process involved in getting accepted to the school and included receiving a recommendation from Rep. Donald Norcross.
Star Citizen
NONNAMARIE RIEKER
Collingswood
Rieker—the chef behind the Pop Shop a Go Go food truck and original chef at The Pop Shop—was selected to be one of the four contestants competing on a special edition of Food Network's Chopped. The show pits four chefs against each other to create dishes from mystery ingredients, and Rieker was selected to participate in a special episode themed around diner creations.
Star Citizen
DR. CARMAN CIERVO
Haddonfield
Kennedy Health has named Ciervo, a Haddonfield resident and current chief physician executive at Kennedy, as the executive vice president. In both roles, Ciervo will work directly with Kennedy's growth while also focusing on his specialty of medical practices. Ciervo is an esteemed osteopathic physician and has served a leadership role with the health system for seven years.
Star Citizen
JADE SEDEYN
Cherry Hill
Fifteen-year-old Sedeyn was selected to participate in a Global Leadership Adventure to Ghana. Sedeyn was selected by the national organization to travel to villages and towns across Ghana, teaching English and working with children during a 21-day program. The Cherry Hill West student raised funds for her trip through luncheons and fundraisers in her community.
COMMUNITY CONNECTION
News from around Camden County
Voorhees Township has voted to dissolve their fire district after money troubles. In this move the department will become a part of the municipal budget, therefore rectifying all budgetary problems.
The gift shop Harrison's of Haddonfield has announced that it will close. The family-run shop has held a place on Haddonfield's Kings Highway for almost 50 years.
Macy's announced that it will be closing department stores across the nation, including the Voorhees Town Center location. The location is expected to close in May.
Next Haddonfield Planning Board Meeting: March 7, 7:30 p.m. at the Haddonfield Memorial High School Auditorium
Next Voorhees Township Committee Meeting: March 13, 8 p.m. at the Voorhees Township Courtroom
Next Cherry Hill Planning Board Meeting: March 6, 7:30 p.m. at the N. John Amato Council Chambers
SCHOOL DATES
March 3 Baptist Regional School Family Fun Night & Open House,
6 p.m. at Baptist Regional School
March 10 Haddonfield Board of Education Budget Meeting,
7 p.m. at the Haddonfield Memorial High School Library, Haddonfield
March 15 Voorhees Township Board of Education Meeting,
7:30 p.m. at the Voorhees Administration Building
March 28 Cherry Hill Board of Education Meeting,
7 p.m. at the Malberg Administration Building, Cherry Hill
POLICE BLOTTER
Police are asking the public for help in investigating a woman suspected of attempted homicide in Voorhees. The woman—whose photo is available online—is accused of shooting a man during an issue of domestic violence.
A Pa. district attorney's office arrested a group of five men who were involved in a string of burglaries across the area, including in Cherry Hill.
The New Jersey Supreme Court disbarred former Haddonfield attorney Jack S. Cohen for embezzling more than $350,000 from his former Haddonfield clients.
THE LOCKER ROOM
STARS
Star Athlete
HARRISON HAND
Cherry Hill
Hand, a two-way star player on the Cherry Hill West football team, recently accepted a scholarship from Baylor University and officially signed with the Big 12 program on Feb. 1, national signing day. Hand was a highly recruited cornerback who had 46 tackles and two interceptions this past fall as a senior.
Star Coach
PAUL WIEDMAN
Haddonfield
A former standout point guard at Haddonfield, Wiedeman has been the head boys basketball coach at his alma mater since 1999. He earned the 400th win of his career in January when the Bulldawgs defeated Triton, 71-30. Wiedeman has guided Haddonfield to three state championships and five sectional titles during his tenure.
ROSTER BEAT
Team, player and coach news
Eastern announced in January that head football coach Dan Boguszewski has stepped down after three seasons at the helm. After two rebuilding years, Boguszewski had his best season this past fall as the Vikings went 4-6 overall and 2-3 in the WJFL National Division.
The Cherry Hill East boys swimming team won the team championship in Division A at the SJISA Coaches Invitational, held at GCIT. The Cougars held off St. Augustine for their third straight title at the event.
Five seniors from Eastern's renowned field hockey team signed national letters of intent to continue their careers at Division I programs. Defender Alexis Pettisani, the state player of the year as a senior, is headed to Boston University. The others are forward Mackenzie Keegan (Northwestern), midfielder Ashley Thomas (Villanova), defender Kayla Somers (Richmond) and goalie Cassie Kincaid (Providence).
Sophia Peifer, a senior at Haddonfield, became the first diver to win four straight titles at the SJISA 6-Dive Championships. Her score of 296.45 points earned her the Division B crown and broke her own meet record from last year. On the boys side, Dillon Hall of Cherry Hill West took home the title in Division A with a score of 240.45 points.
Published (and copyrighted) in Suburban Family Magazine, Volume 7, Issue 12 (February, 2017).
For more info on Suburban Family Magazine, click here.
For information about advertising in Suburban Family Magazine, click here.
To find out where to pick up your copy of Suburban Family Magazine, click here.