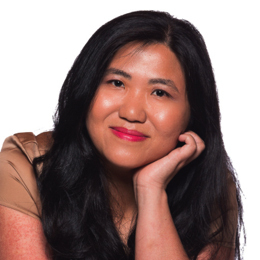 Ask the Expert: Math Accelerator
Kit Wong, author, engineer and founder of Math Accelerator knows how to engage students in ways they have never experienced to help them master math and actually enjoy learning. She is the author of Math Accelerator and just opened a center in Moorestown by the same name. We asked Wong about her new company—a Best of Family award winner for 2016 in the category of Immersive Math Learning—and how she sees this as a new way for learning math.
What exactly do you do at your new Math Accelerator Center?
We offer math enrichment programs to children of all ages, even pre-school, that are unlike any your child may have experienced. We also offer homework help, stimulate STEM skills, assist with SAT/ACT testing and can schedule refresher courses to college freshmen either just before they go to college or during break. We even have a program for older adults called "Stay Sharp" which has been requested by some area assisted living communities.
What sets you apart from traditional tutoring places?
Students learn the logic behind mathematics in a fun and engaging environment. There are no tables, chairs or note taking. Our classrooms are designed to help students get out of their comfort zone and excel with confidence. We are also not a franchise and can customize programs based on a child's specific needs. I have kids who struggle with math and some who are gifted. Each gains from our programs.
What is your background that got you interested in doing this? Didn't you have a very successful career as a systems engineer at a large international corporation?
Yes, I had a great job and salary but I always wanted to do this. I was born in China. My father died when I was 2 years old and I had to help the family with many things, including budgeting. That is where I learned about and grew to love numbers and math. We later moved to the United States and I started tutoring in high school and never stopped, even when I worked as an engineer, because I just love seeing how I could help others see things differently. I started my business after I got married and I had my children.
Is it just this center that can help students?
I also wrote a book which is a primer of my program. It is being sold on Amazon and on my website MathAccelerator.com. We also sell the Math Magic bag, a big red canvas bag filled with games and puzzles. It not only teaches kids, but it brings families together for special Friday night game nights. And our MathScape Room is a big hit for families, friends, social clubs and work teams to have a fun night of learning and team building.
What do you hear from those currently using your program?
One student started the program hating math and doing poorly at school. A month later, her father told me how she got a 95 on her last math exam. He explained to me she never got an A in any math exam before the program. The student also said to me, "Math is fun" with a big smile on her face. That made my day.
MATH ACCELERATOR
300 Chester Ave.
Moorestown
(855) FIX-MATH
MathAccelerator.us
Kit@MathAccelerator.com
Published (and copyrighted) in Suburban Family Magazine, Volume 7, Issue 10 (December, 2016).
For more info on Suburban Family Magazine, click here.
For information about advertising in Suburban Family Magazine, click here.
To find out where to pick up your copy of Suburban Family Magazine, click here.