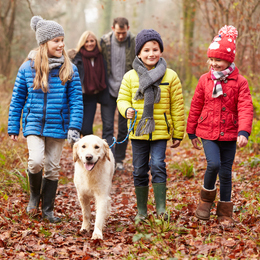 Burlington County Bulletin: Moorestown/Mount Laurel
SCHOOL BELLS
STARS
Star Student
ANDREW ROWAN
Moorestown
Moorestown Friends School sophomore Rowan was named the winner of the Garden State Scholastic Press Association's (GSSPA) Fall Press Day Twitter reporting contest. Rowan live tweeted the GSSPA's annual event held at Rutgers University, covering classes he took and lectures he heard in a professional and investigative way, and was awarded for his efforts.
Star Teacher
AMY MOSSER
Tabernacle
Seneca High School mathematics teacher Mosser was selected as a winner of the prestigious Presidential Awards for Excellence in Mathematics and Science Teaching (PAEMST). Mosser has taught with Seneca for 10 years and was acknowledged for her commitment to discovery learning and student engagement while teaching Algebra I and Algebra II Support, as well as Precalculus.
Star Citizen
AARON HARTY
Mount Laurel
Harty, an officer with the Mount Laurel Police Department and Medford Lakes resident, completed the 41st Marine Corps Marathon in Washington, D.C. at the end of October Harty, a Marine veteran, has completed the marathon three times, which is organized entirely by the United State Marine Corps to promote fitness while also educating participants about all that the Marine Corps does for the country.
Star Citizen
KATE SHINDLE
Moorestown
Moorestown native Shindle, who was crowned Miss America in 1998 and now works as a theater actress, has recently begun touring the United States in her new role as Alison Bechdel in the Tony award-winning musical Fun Home. Shindle plays a famous cartoonist struggling to make sense of her relationship with her father.
Star Citizen
LEE LIEBER
Moorestown
Moorestown Police Chief Lieber officially requested that the township police acquire K9 police dogs at a recent Moorestown Town Council meeting. Lieber hopes to bring in more K9s to help make the neighborhoods safer, and hopes to bring in two K9s with trained handlers onto the staff to help assist with search and rescue missions related to the elderly and special needs children.
SCHOOL DATES
Dec. 13 Mount Laurel Board of Education Meeting,
7 p.m. at the Hattie Britt Administration Building
Dec. 20 Moorestown Board of Education Meeting,
7 p.m. at William W. Allen Middle School
Dec. 21 Lenape Regional High School District Board of Education Meeting,
7:30 p.m. at the Lenape District Administration Building, Shamong
Dec. 23-Jan. 2 LRHSD, Moorestown, Mount Laurel Schools closed
BULLETIN BOARD
Updates and announcements from your local school board
Election results: Moorestown residents elected Kathy Goldenberg, Maurice Weeks III and Sandra Alberti to three-year terms on the school board and Dmitri Schneiberg to a two-year term.
Bonnie Olt of Evesham, William J. Bisignano Jr. of Medford, Robert H. Bende Jr. of Tabernacle and Margaret Estlow of Woodland were the uncontested winners of the Lenape Regional election, all for three-year terms.
Marc Jones, Kenneth Scott Jones and Michael Gallagher were elected to three-year terms on the Mount Laurel school board, while Leigh Ann Erlanger was elected to a two-year term.
COMMUNITY CONNECTION
News from around Burlington County
Republicans Mike Locatell and Victoria Napolitano and Democrat Lisa Petriello were elected to four-year terms on the Moorestown Township council.
Republicans Linda Bobo, Irwin Edelson and Kurt Folcher were elected to four-year terms on the Mount Laurel Township council.
Next Mount Laurel Council meeting:
Dec. 5, 7 p.m. in the Municipal Courtroom
Next Moorestown Council meeting:
Dec. 12, 7 p.m. at the Council Chambers
POLICE BLOTTER
A Mount Laurel resident and former Willingboro High School teacher admitted to stealing close to $14,500 in student funds between October 2015 and April 2016. He was recently sentenced to one year in jail.
Police sentenced a Medford man who had stolen more than $2 million from homes in Moorestown, Medford, Mount Laurel, Haddonfield and Marlton over the course of a year to 17 years in prison. He was arrested in Moorestown in 2012 and sentenced this November.
A 45-year-old woman smearing dog feces on her neighbor's car was arrested by Mount Laurel Police. After eight months of investigating ongoing vandalism, police charged her with stalking and harassment.
THE LOCKER ROOM
STARS
Star Team
MOORESTOWN FIELD HOCKEY
The Quakers held off division rival Burlington Township, 3-1, in the Central Jersey Group III final for their fifth sectional title in the last six years. Sophomore Colleen Craven scored two goals and sophomore Delaney Lawler added a goal and assist in the victory. Moorestown went on to drop a tough 2-1 loss to Ocean City in the state semifinals to finish the season with a 16-4-1 record.
Star Team
LENAPE GIRLS SOCCER
Despite being seeded ninth in the 16-team field, the Indians notched four upset wins on their way to the SJSCA Coaches Tournament title. Lenape had an amazing streak of eight straight championships in the tournament snapped last year, but got back on top with a shootout win over Washington Township in the final. The Indians, who now have a record 13 titles, finished the season with an 11-6-3 record.
ROSTER BEAT
Team, player and coach news
The Moorestown girls tennis team saw its incredible streak of 27 straight sectional championships come to an end with a 5-0 loss to Hightstown in the Central Jersey Group III final. The Quakers still finished the season with a solid 17-6 record.
The Lenape football team, which earned the program's first playoff victory in 2015, made it two years in a row with a postseason win as the Indians topped Woodrow Wilson, 21-11, in South Jersey Group IV action. JoJo Kellum ran for two touchdowns and Tim Montgomery had a 35-yard interception return for a touchdown as Lenape improved 9-0.
The Moorestown boys and girls cross country programs each took second in the team standings at the Central Jersey Group III championships. Senior Kevin Fox was the top finisher for the boys as he took third in 16:30.50, while senior Tara Thornton placed fifth for the girls in 20:06.90.
Lenape senior Tommy Gardiner signed a national letter of intent to continue his baseball career at University of Maryland. Known for his excellent defense at shortstop, Gardiner made the all-South Jersey third team as a junior. Gardiner's teammate, senior outfielder Ben Harris, will also play college baseball as he committed to Morehead State.
Published (and copyrighted) in Suburban Family Magazine, Volume 7, Issue 9 (November, 2016).
For more info on Suburban Family Magazine, click here.
For information about advertising in Suburban Family Magazine, click here.
To find out where to pick up your copy of Suburban Family Magazine, click here.