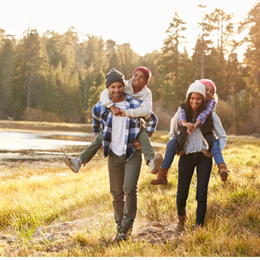 Bulletin
SCHOOL BELLS
STARS
Star Student
ANTHONY RIVERA
Voorhees
Voorhees native and The U School student Rivera was a $2,000 winner of the National Liberty Museum's Young Hero Awards. The annual event celebrates local young people who are working to make positive changes in their communities or their schools. Rivera was honored for his work with his peers through the arts.
Star Teacher
FRAMARY DELACRUZ
Haddonfield
Haddonfield Memorial High School World Language teacher Delacruz was honored by the school during October's National Hispanic Heritage Month. Delacruz came to America to teach and was celebrated for her commitment to World Language education in the Haddonfield school district.
Star Citizen
ALAN COHEN
Voorhees
Voorhees resident Cohen was given the Community Service Award by the Camden County Freeholders for his commitment to his community. Cohen runs the Tutoring Club of Cherry Hill/Voorhees and has dedicated his time for years to raising money for the local schools as well as for the Alicia Rose "Victorious" Foundation, the Voorhees Teen Center and other local groups.
Star Citizen
VICTORIA DIVINE
Divine, a teacher and Voorhees resident, is preparing for the holiday season with the help of her new children's book and the valuable lesson behind it. Her book, Santa's Bully Elf, follows the tale of Sparky, a golden retriever and one of Santa's elves on a mission to end bullying. Divine's book was published last winter and she is currently scheduling visits to local areas to teach students her important holiday message.
Star Citizen
CHRISTIAN GIUDICE
Haddonfield
Another local author is catching the public's attention with his newest release. Giudice recently published his third work of non-fiction, titled A Fire Burns Within: The Miraculous Journey of Wilfredo "Bazooka" Gomez. Giudice earned accolades after his book Hands of Stone about boxer Roberto Duran was picked up to be made into a movie starring Robert De Niro. The movie was released in August.
SCHOOL DATES
Nov. 10 NJEA Convention,
schools closed
Nov. 15 Moorestown Board of Education meeting,
7 p.m. at William W. Allen Middle School
Nov. 16 Lenape Regional High School District Board of Education meeting,
1 p.m. at the Lenape District Administration Building, Shamong
Nov. 17 Evesham Township Board of Education meeting,
7 p.m. at DeMasi Middle School
Nov. 17 Haddonfield Board of Education meeting,
7 p.m. at the Haddonfield Memorial High School Library
Nov. 21 Voorhees Board of Education meeting,
7:30 p.m. at Kresson School
Nov. 22 Mount Laurel Board of Education meeting,
7 p.m. at the Hattie Britt Administration Building
Nov. 28 Medford Township Board of Education meeting,
7:30 p.m. at Medford Memorial Middle School
Nov. 29 Cherry Hill Board of Education action meeting,
7 p.m. at the Malberg Board Room
Nov. 29 Washington Township Board of Education meeting:
7:30 p.m. at the Eileen Abbott Central Administration Building
POLICE BLOTTER
A Pennsauken man was sentenced to almost six years in prison after he was caught selling illegal firearms by the Canal's Liquors store in the township.
Policed charged a 19-year-old Camden man with attempted homicide following a shooting at a Woodbury gas station on Sept. 25. The suspect opened fire on several victims, but did not hurt or kill anyone.
Police charged a Swedesboro man at the end of September with the burglary and theft of a Moorestown home that occurred at the end of August. The 21-year-old suspect was already imprisoned on separate charges.
Harrison Township police are asking for the public's help in finding a man accused of stealing several cartons of cigarettes from a local Wawa. The police have posted security footage online for the public to see.
A 29-year-old Marlton man is facing even more trouble after a DWI arrest. The suspect accused an Evesham officer of assault during the arrest, and the officer's body camera proved that charge to be false. The suspect is now charged with Falsely Incriminating Another as well.
Another Evesham man is facing legal troubles for filing a false police report. The 47-year-old claimed that his car had been stolen, when in fact it had not. He has been charged with Fourth Degree False Reports to Law Enforcement.
Moorestown policed issued a summons to a resident who threw a bicycle into another resident's car in the middle of a domestic dispute. The bicycle caused $1,500 in damages to the car.
A Mount Laurel resident and former Willingboro High School teacher admitted to stealing close to $14,500 in student funds between October 2015 and April 2016. He was sentenced to one year in jail.
THE LOCKER ROOM

STARS
Star Team
HADDONFIELD BOYS CROSS COUNTRY
Haddonfield
The Bulldawgs notched four victories in a Colonial Conference batch meet on Sept. 27 to extend their dual meet winning streak to 191 straight, moving into sixth place on the all-time national list for consecutive wins. Haddonfield moved past State College, Pa., with its unbelievable streak, which started in 1997. Another New Jersey school, Christian Brothers Academy, has claimed 347 dual meet victories in a row for the U.S. record.
Star Athlete
KATIE SCOTT
Cherry Hill
Scott, a Cherry Hill native who now lives in Virginia, can cross a major item off her bucket list after successfully swimming across the English Channel late this summer. She swam 31 miles from Dover, England to Cap Gris Nez in northern France in 13 hours, 39 minutes, overcoming a painful sting from a jellyfish about halfway through the journey. Scott, who is one of just over 500 women in history to accomplish the feat, was a swimmer at Cherry Hill East and Marymount University, where she is now an assistant coach.
ROSTER BEAT
Team, player and coach news
The Eastern football team, which endured one-win rebuilding seasons in 2014 and 2015, surpassed that total in its first three games this fall. The Vikings defeated Trenton, 15-12, and recorded a 35-0 shutout of Cherry Hill East to jump out to a solid start.
Clearview girls volleyball player Nina TuCai was named MVP of the OLMA Tournament. The senior outside hitter helped the Pioneers finish second in the tournament.
Former Cherokee start football player Evan Powell, now a freshman linebacker at Monmouth, had four tackles and a fumble recovery in his first career collegiate game, a 42-41 win over Fordham. His brother Jake, a redshirt freshman tight end, had one catch for 11 yards in the victory.
The Moorestown field hockey team clinched at least a share of the Burlington County Scholastic League title with a 4-1 win over Rancocas Valley. The Quakers were a perfect 10-0 through the first month of the season.
The Shawnees girls volleyball team claimed first place in the Cherokee Spiketacular, an annual tournament hosted by the Renegades' sister school.
Published (and copyrighted) in Suburban Family Magazine, Volume 7, Issue 8 (October, 2016).
For more info on Suburban Family Magazine, click here.
For information about advertising in Suburban Family Magazine, click here.
To find out where to pick up your copy of Suburban Family Magazine, click here.