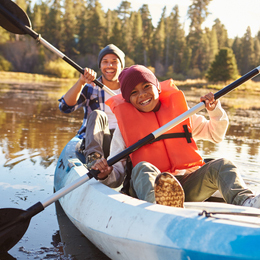 Burlington County Bulletin: Moorestown/Mount Laurel
SCHOOL BELLS
STARS
Star Students
LENAPE GIRLS SOCCER
Mount Laurel
The girls of the Lenape soccer team took a break from competition to show their support for an important cause. The entire team took steps toward fighting pediatric cancer by participating in Go4TheGoal Lace Up 4 Pediatric Cancer. The girls purchased gold shoe laces to wear at each game, with all the proceeds of the laces going to the nonprofit.
Star Students
MOORESTOWN FRIENDS SCHOOL JUNIOR SCHOLARS
Moorestown
The members of the Junior Summer Scholars program wrapped up their end-of-school season with a lesson in business. The kids teamed up to create their own Ice Cream Capital business model, making menus, developing a brand and even working with a local ice cream shop to learn all that goes into the business of being sweet.
Star Citizen
NORI HORVITZ
Moorestown
Eighteen-year-old Horvitz is a CEO and just hosted her second charity book convention called "Bookitcon-Chapter Two." Over 20 authors from all over the country came out to the event, to sign books and raise money for charity. Horvitz also serves as the founder and CEO of UBUBiz—the company behind the event—and plans to continue her charity into college, as she just began her freshman year.
Star Citizen
JON DORENBOS
Philadelphia Eagles long-snapper Dorenbos is a man of many talents, including magic. Dorenbos' magic act, particularly related to card tricks and sleight of hand, earned him a spot in the America's Got Talent final, where he competed against nine other performers, including an opera singer, juggler and singer.
Star Citizen
KYRA BERRY
Mount Laurel
Berry, who suffered from clinical depression as a young teen, has organized her own Out of Darkness event in partnership with the American Foundation for Suicide Prevention. Set to take place on Oct. 22 at Laurel Acres Park in Mount Laurel, walks like hers are held all over the country to support suicide prevention and Berry worked to create one right in Burlington County. Berry's walk was inspired by her own experience with depression and her work with the Girl Scouts earning her Gold Award. Registration for the walk is available at AFSP.org/BurlingtonCo.
SCHOOL DATES
Oct. 16 Moorestown Friends School Open House,
2 p.m. at Moorestown Friends School
Oct. 18 Moorestown Board of Education Meeting,
7 p.m. at William W. Allen Middle School
Oct. 18 Mount Laurel Board of Education Meeting,
7 p.m. at the Hattie Britt Administration Building
Oct. 19 Lenape Regional High School District Board of Education Meeting,
7 p.m. at the Lenape District Admin. Building in Shamong
BULLETIN BOARD
Updates and announcements from your local school board
The Lenape Regional High School District ranked 14th out of 25 in a study of statewide school enrollment decline. When comparing the number of students enrolled in 2010-11 and 2015-16, the district has seen a decline of 619 students.
The Moorestown Business Association kicked off the start of the school year by awarding two scholarships to outgoing Moorestown High School seniors. Nori Horvitz, attending Babson College in Mass., and John Cantwell, attending Lehigh University in Pa., were the recipients.
COMMUNITY CONNECTION
News from around Burlington County
Bancroft NeuroHealth has announced plans to borrow $107 million in municipal bonds for its move into Mount Laurel. They are slated to open the new space in 2018.
Moorestown council has approved $370,000 in funds to build a new dog park, and will also use a $180,000 grant from the county for the construction.
Moorestown Mall owner PREIT has announced that they are looking for a new store to replace the department store Macy's. Macy's has been in the mall since long before the redevelopment project began.
Next Mount Laurel Council Meeting: Oct. 17, 7 p.m. in the Municipal Courtroom, 100 Mount Laurel Road
Next Moorestown Council Meeting: Oct. 17, 7 p.m. at the Council Chambers, 111 W. Second St.
POLICE BLOTTER
Mount Laurel police arrested a man who crashed his bicycle after stealing an unknown amount of money at the Dollar Tree on Route 38. The man was arrested for burglary, possession of burglary tools, theft, criminal mischief and possession of marijuana.
Mount Laurel police are warning residents to lock their cars and to keep their valuables safe as they are investigating a pattern of theft from motor vehicles. One man was arrested in relation to these thefts on Sept. 3.
Two arrests were made at the end of August for incidents at the Moorestown Mall. One woman shoplifted $960 worth of Nike merchandise and was charged. The other woman used counterfeit money and was charged with forgery.
THE LOCKER ROOM
STARS
Star Team
LENAPE FOOTBALL
Mount Laurel
The Indians opened the 2016 season with a convincing 24-0 victory over Trenton. Junior Matt Lajoie made his debut as the starting quarterback and ran for two touchdowns while also completing 9-of-11 passes for 106 yards. The defense, which blanked four opponents last year, earned the shutout with a dominating performance that limited Trenton to just 61 total yards.
Star Athlete
KEVIN FOX
Moorestown
Fox, a senior on the Moorestown High School boys cross country team, overcame temperatures in the high 90s to win the season-opening Cherokee Challenge. He posted a time of 10:02 in the two-mile race to edge Shawnee's Mark Miller by three seconds. Fox placed in the top 10 at sectionals as a junior and is on track for a strong senior season.
ROSTER BEAT
Team, player and coach news
Lenape graduate Tori Prager, a senior on the Rutgers women's soccer team, scored her first career goal in a 4-1 win over Rider. Prager is a starting midfielder for the Scarlet Knights and is one of three Lenape products on the team, along with junior back Courtney Norton and sophomore back Kenie Wright.
Moorestown football player Brandon Outlaw got his senior season off to a terrific start by scoring four touchdowns in a 42-6 victory over Cumberland. Outlaw caught three TD passes from quarterback Brian McMonagle, covering 30, 33 and 21 yards. He also returned an interception 88 yards for a score.
Tyler Huynh, a sophomore on the Lenape boys soccer team, scored his first career varsity goal in a 5-2 victory over Cherry Hill East.
Moorestown senior Tara Thornton took 15th place out of more than 200 runners at the Cherokee Challenge. She completed the two mile course in 12:58.
Published (and copyrighted) in Suburban Family Magazine, Volume 7, Issue 7 (September, 2016).
For more info on Suburban Family Magazine, click here.
For information about advertising in Suburban Family Magazine, click here.
To find out where to pick up your copy of Suburban Family Magazine, click here.