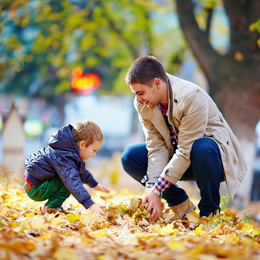 Burlington County Bulletin: Marlton/Medford
SCHOOL BELLS
STARS
Star Students
WESTFIELD FRIENDS THIRD GRADERS
The third graders in Patricia Lyons' class celebrated the 100th birthday of late children's author Roald Dahl by throwing a special, themed birthday party for him. Dahl has earned acclaim for his beloved children's books like Matilda and Charlie and the Chocolate Factory, and to celebrate his birthday the class watched a live broadcast of Matilda: The Musical in London and took an art lesson so they could draw like the author.
Star Student
MADISON LAPLANTE
Medford
Recent Shawnee graduate LaPlante was awarded a $2,500 scholarship by KSA Events, which plans national sports tournaments for high school level athletes. LaPlante, a softball player, was honored for an essay that she wrote and submitted to KSA Events' recent competition. She will use the scholarship toward her education at University of the Sciences in Philadelphia.
Star Citizen
KIRA LEWIS
Medford Lakes
Ten-year-old Lewis qualified to compete in the WWA Wakeboard World Championships in Toronto in August. Lewis competed in the Candlewood Cup event in Connecticut and won the girls' 12 and under division. The fifth grader at Medford Lakes Neeta School continues to dedicate time to improve her wakeboarding skills.
Star Citizen
SHANE BAKELY
Marlton
Evesham Police Patrolman Bakely was recently acknowledged by the department for his 16 years of service with the force. Most recently, the officer aided in a vehicle pursuit of one of New Jersey's wanted fugitives, pursuing the suspect by car and eventually by foot until he was brought to justice.
Star Citizen
ELLA WILSON
Marlton
Evans Elementary student Ella was recently the recipient of a 2016 TD Bank Young Heroes Award. Also known as "Ella Mozzarella," Wilson lives with a condition called neurofibromatosis, and has dedicated her life to writing and giving back to her community. Wilson was honored at an event at the National Liberty Museum in Philadelphia.
SCHOOL DATES
Oct. 6 Holy Cross Academy Open House,
6:30-8:30 p.m. at Holy Cross Academy, Delran
Oct. 19 Lenape Regional High School District Board of Education Meeting,
7 p.m. at the Lenape District Admin. Building, Shamong
Oct. 24 Medford Township Board of Education Meeting,
7:30 p.m. at Medford Memorial Middle School
Oct. 27 Evesham Township Board of Education Meeting,
7 p.m. at DeMasi Middle School
BULLETIN BOARD
Updates and announcements from your local school board
The Lenape Regional High School District ranked 14th out of 25 in a study of statewide school enrollment decline. When comparing the number of students enrolled in 2010-11 and 2015-16, the district has seen a decline of 619 students.
Despite resident attempts, the New Jersey Department of Education has officially approved the closure of Evesham's Evans Elementary School. The school will officially close its doors in July.
COMMUNITY CONNECTION
News from around Burlington County
The Evesham Police Department recently mourned the loss of Police K9 Hondo, who served with the department from 2005 to 2014. Hondo was living with his handler, Cpl. Ryan Bourdon before his passing.
The Medford Historical Society is looking for vendors to participate in the annual Apple Festival at Kirby's Mill. The festival will return on Oct. 8.
The former Olga's Diner has officially been sold. It will reopen in the future as a multi-story fertility clinic.
Next Evesham Township Council Meeting: Oct. 18, 6:30 p.m. at the Evesham Municipal Building
Next Medford Council Meeting: Oct. 4, 7 p.m. at the Public Safety Building, Medford
POLICE BLOTTER
Evesham police arrested two men who were distributing heroin from Nieuw Amsterdam Apartments. One man was charged with second-degree distribution of heroin and third-degree possession of heroin. The other man was charged with third-degree possession of heroin.
Evesham police are asking for help to identify a suspect who they believe stole four iPod nanos from the local Apple Store at The Promenade at Sagemore. The suspect was photographed through surveillance videos and images are available on the police's Facebook page.
A Medford home was broken into at the end of August and police are asking the public for any additional information about a suspect. Jewelry and cash were stolen from the home.
THE LOCKER ROOM
STARS
Star Athlete
MIKE BOWERS
Marlton
A two-way starter for the Cherokee High School football team, Bowers recently committed to continuing his career at Monmouth University. The senior wide receiver/defensive back will focus on defense at the collegiate level, where he will join former teammate Evan Powell. Bowers also had scholarship offers from Central Connecticut, Delaware State and Wagner.
Star Athlete
JAX LUZINSKI
Medford
Luzinski, a senior fullback/linebacker on the Shawnee High School football team, was honored by the Brooks-Irvine Memorial Football Club during "Captain's Night." Luzinski joined several other top scholar-athletes in the area for a luncheon at the Crowne Plaza in Cherry Hill. He rushed for 40 yards and a 6-yard touchdown in the Renegades' season opener, a 16-13 win over rival Cherokee.
ROSTER BEAT
Team, player and coach news
Shawnee senior cross country runner Mark Miller took second place at the Cherokee Challenge on the opening weekend of the season. He clocked a time off 10:05 on the two-mile course, just three seconds behind winner Kevin Fox of Moorestown. Cherokee senior Nick Falk finished third with a time of 10:08.
Cherokee senior Izzy Therien announced in August that she will continue her basketball career at Loyola University in Maryland. An all-South Jersey second-team selection as a junior, Therien averaged 14.5 points and led the Chiefs to the South Jersey Group IV final.
Nicole Troost, a 2012 graduate of Shawnee and the all-time scoring leader for the Renegades' girls lacrosse program, was recently named an assistant coach at Marist College. Troost graduated from the University of Massachusetts-Amherst earlier this year. As a senior, she ties for the team lead with 41 goals and made the Atlantic-10 first team.
Cherokee announced the hiring of two new head coaches over the summer. John McMichael, who has served as the Chief's boys outdoor track coach the last two years, will now be leading the indoor track team as well. Jeff Niederberger, who has 20 years of lacrosse coaching experience, will take over the girls lacrosse team in the spring.
Published (and copyrighted) in Suburban Family Magazine, Volume 7, Issue 7 (September, 2016).
For more info on Suburban Family Magazine, click here.
For information about advertising in Suburban Family Magazine, click here.
To find out where to pick up your copy of Suburban Family Magazine, click here.