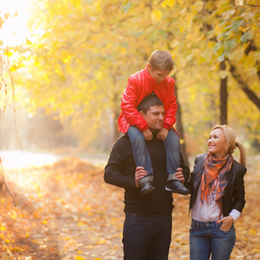 Gloucester County Bulletin
SCHOOL BELLS
STARS
Star Students
BUNKER HILL MIDDLE SCHOOL
Washington Township
Students at Bunker Hill, along with the help of instructional media specialist Laura Donaway, have teamed together to honor Sept. 11 year-round. The school received a piece of metal from the World Trade Center three years ago, and just this year installed a permanent, glass display case along with laminated newspapers for students to read. Students learned more about Sept. 11 on the 15th anniversary this year.
Star Teacher
KAREN DEFRANCO
Washington Township
Chestnut Ridge Middle School special education teacher DeFranco was awarded a $1,000 grant by the New Jersey Education Association Frederick L. Hipp Foundation for Excellence in Education. The grant was awarded for her dedication to teaching character education in schools. DeFranco will use the money to expand her program across the entire 2016-17 school year.
Star Citizen
DANIEL NADEAU
Swedesboro
Homeowner Nadeau was awarded $50,000 by TD Bank during their Rolling Renovation campaign. Nadeau was selected out of hundreds of applicants after participating in a sweepstakes competition at the Philadelphia Home Show. He plans to use the money to work on new home remodeling projects in the area.
Star Citizen
TRISHA BAUD
West Deptford
High school senior Baud created her own service project to raise money for the West Deptford Police Department's K9 Unit. Through fundraising and events she established, Baud has worked to raise money that will cover the actual purchasing of the K9 dogs, as well as the training needed to teach the dogs and their handlers.
Star Citizen
JON DORENBOS
ZaPhiladelphia Eagles long-snapper Dorenbos is a man of many talents, including magic. Dorenbos' magic act, particularly related to card tricks and sleight of hand, earned him a spot in the America's Got Talent final, where he competed against nine other performers, including an opera singer, juggler and singer.
SCHOOL DATES
Oct. 21 Paul VI High School Tours and Touchdowns,
6 p.m. at the Paul VI Football Field, Haddonfield
Oct. 22 ACT Testing,
locations vary
Oct. 23 Bishop Eustace Prep Open House,
11 a.m.-2 p.m. at Bishop Eustace Prep, Pennsauken
Oct. 24 Washington Township Board of Education Meeting,
7:30 p.m. at the Eileen Abbott Central Administration Building
BULLETIN BOARD
Updates and announcements from your local school board
Bunker Hill Middle School was named one of only 30 schools in the state to receive a Sustainable Jersey for Schools Health and Wellness Grant from the New Jersey Department of Health. The $3,907 grant will go toward the school's Best "Buds" Friendship Garden.
The Washington Township School District will now offer Breakfast in the Classroom across all seven of their elementary schools. The program—which will begin with cold meals and transition to hot throughout the year—will be offered to all students who have a signed permission slip from their parents.
The district also recently mourned the passing of former school board president Eileen Abbott. Abbott passed away at the end of August.
COMMUNITY CONNECTION
News from around Gloucester County
Nemours DuPont Pediatrics opened their official Deptford location in mid-September. The state-of-the-art center includes an outpatient therapy gym, ambulatory surgery center and specialty care modules.
Rowan University had a difficult start to the school year after high levels of lead were found in their drinking water. The university was working on fixing the pipe system they believed caused the issue.
The Washington Township Historic Preservation Commission has announced that they will begin restoration on the antique Blackwood Train Station. The group raised $10,000 in funds and will repaint the exterior and reglaze the building's windows, as well as work in the interior so they can display ancient artifacts.
Next Washington Township Planning Board Meeting: Oct. 4, 7 p.m. at the Municipal Building, 523 Egg Harbor Road
Next Washington Township Council Meeting: Oct. 12, 7 p.m. at the Municipal Building, 523 Egg Harbor Road
POLICE BLOTTER
Glassboro police arrested two intoxicated men who crashed into the living room of an apartment at Campus Crossings. The 20-year-old driver was charged with driving while intoxicated, marijuana possession and traffic offenses. The 19-year-old passenger was charged with multiple accounts of possession.
A 20-year-old Voorhees man was arrested by Glassboro police and charged with underage drinking and weapon charges. The man was only receiving an underage drinking summons until a back-up officer saw him pulling out a gun.
Washington Township police chased down and arrested a man who robbed a gas station, broke into a home and cut a resident with a knife while stealing his car. The man was charged with burglary, carjacking, aggravated assault, resisting arrest and weapon charges.
THE LOCKER ROOM
STARS
Star Team
KINGSWAY GIRLS SOCCER
Woolwich Township
Kingsway has dedicated the 2016 season to beloved long-time coach John Kodluk, who passed away suddenly this past May after suffering a heart attack. The Dragons are wearing "JK" patches on their uniforms and have bonded with new head coach Jayme Gatti, who had served as Kodluk's JV coach the last two years. They gave Gatti her first career victory on Sept. 14 with a 1-0 win over GCIT.
Star Athlete
ANNA CHAN
Washington Township
Chan, a 2016 Washington Township High School graduate and freshman at Kean University, was named the New Jersey Athletic Conference Rookie of the Week in women's tennis earlier this month. Chan's three-set victory at fifth singles was the deciding point as the Cougars edged Rutgers-Newark, 5-4. She also prevailed in singles and doubles action during a win over Neumann.
ROSTER BEAT
Team, player and coach news
Jack Accorsi, a freshman on the Clearview boys soccer team, scored his first career goal in a 3-0 victory over Cumberland. Accorsi added an assist in the win, which was the first of the season for the Pioneers following a scoreless tie against Williamstown in the opener.
For the first time in almost 40 years, the Kingsway football team opened a season without legendary coach Tony Barchuk on the sidelines. Mark Hendricks, a former standout player and assistant coach at Rowan University, took over the program this year after Barchuk's retirement. Hendricks and the Dragons dropped their opener to a talented Williamstown team, 45-7.
The Washington Township girls volleyball team took second place at the Williamstown Invitational on the opening weekend of the season. A Day before the tournament, junior middle blocker Alyssa Fooks notched her 100th career kill in a 2-0 victory over Eastern.
Senior running back Gyair Sharper rushed for two touchdowns to help the Clearview football team open the season with a 36-0 win over Eastern.
Published (and copyrighted) in Suburban Family Magazine, Volume 7, Issue 7 (September, 2016).
For more info on Suburban Family Magazine, click here.
For information about advertising in Suburban Family Magazine, click here.
To find out where to pick up your copy of Suburban Family Magazine, click here.