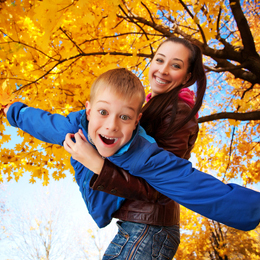 Camden County Bulletin
SCHOOL BELLS
STARS
Star Student
PAUL CROZIER
Cherry Hill
Crozier was selected as the winner of the AAA South Jersey Essay Scholarship Contest. Crozier was awarded $5,000 and was given a free, one-year basic student membership to AAA South Jersey. He said he will be using his monetary award toward his college tuition at Camden County College.
Star Club
HADDONFIELD MEMORIAL GREEK DRAMA
Haddonfield
Students from the HMHS Greek Drama course took their education to the streets and shops by performing a community reading of Shakespeare's King John. The class—led by teachers Kimberly Dickinson and Scott Glading—performed the play at the local independent book shop Inkwood Books.
Star Citizen
JON DORENBOS
Philadelphia Eagles long-snapper Dorenbos is a man of many talents, including magic. Dorenbos' magic act, particularly related to card tricks and sleight of hand, earned him a spot in the America's Got Talent final, where he competed against nine other performers, including an opera singer, juggler and singer.
Star Citizen
ALYSON KARBACH
Sicklerville
Cooper University Health Care awarded cardiac care unit nurse Karbach, of Sicklerville, with the DAISY award for her exceptional patient care. Karbach, RN, was nominated by the daughter of an elderly patient who described her as caring, empathetic, supportive and overall a "calming presence."
Star Citizen
LUCAH ZADEH
Voorhees
Zadeh, a 9-year-old fourth grader at Signal Hill Elementary, was chosen to appear in a video for the National Down Syndrome Society, which premiered at the start of September in the middle of Times Square. Zadeh, who has Down syndrome, submitted a video with the help of his siblings celebrating how he lives an active and happy life with the disorder, and was selected out of thousands of contestants as one of 400 to be highlighted.
SCHOOL DATES
Oct. 18 Cherry Hill Board of Education Action Meeting,
7 p.m. at 45 Ranoldo Terrace, Cherry Hill
Oct. 20 Haddonfield Board of Education Meeting,
7 p.m. at the Haddonfield Memorial High School Library
Oct. 21 Paul VI High School Tours and Touchdowns,
6 p.m. at the Paul VI Football Field, Haddonfield
Oct. 26 Voorhees Township Board of Education Meeting,
7:30 p.m. at Voorhees Middle School
BULLETIN BOARD
Updates and announcements from your local school board
After failing to qualify in her individual 100-meter sprint, Eastern High School graduate English Gardner captured a gold medal in the women's 4x100 relay at the Olympic Games in Rio de Janeiro.
Camden Catholic High School recently came under fire after withdrawing a transgender freshman's place as a student. The 14-year-old Williamstown student came out as transgender in May and is currently attending an online school while awaiting transfer to a public school.
COMMUNITY CONNECTION
News from around Camden County
The Cherry Hill Fire Department received the coveted ISO-1 classification from the International Organization for Standardization. The classification takes three years to earn and is earned through a series of tests and infrastructure drills.
Cherry Hill Township's police department introduced new body cameras, which will be worn by all officers by the end of October. The township held an informational meeting explaining the cameras and what it meant for residents at the start of September.
The former YMCA of Voorhees property has officially been put up to be auctioned off.
Next Cherry Hill Council Meeting: Oct. 11, 9:30 a.m. at the N. John Amato Council Chambers
Next Haddonfield Planning Board Meeting: Oct. 4, 7:30 p.m. at the Borough Hall Auditorium
Next Voorhees Township Committee Meeting: Oct. 24, 7:30 p.m. at the Voorhees Municipal Building
POLICE BLOTTER
State Police are searching for a theft suspect who stole over $1,000 from a victim in Sicklerville. The suspect was photographed outside of the Sicklerville Target and the public is being asked to help identify the suspect.
A 20-year-old Voorhees man was arrested by Glassboro police and charged with underage drinking and weapon charges. The man was only receiving an underage drinking summons until a back-up officer saw him pulling out a gun.
Pennsauken police are looking for further information about the identified body found in Cooper River at the beginning of September. According to authorities, the death did not appear suspicious, but they cannot locate the next of kin.
THE LOCKER ROOM
STARS
Star Athlete
SIANNI WYNN
Cherry Hill
Wynn, a member of the Camden Track Club, turned in an outstanding performance at the AAU Junior Olympic National Track and Field Championships in Humble, Texas. Wynn captured two national titles in the 8-and-under division, recording winning times of 14.36 seconds in the 100 meters and 29.42 seconds in the 200. She also placed fifth in the long jump.
Star Athlete
AMIRAH ALI
Voorhees
Ali, a star senior forward on the Eastern High School girls soccer team, was one of 26 players in the country chosen to participate in a one-week training camp for the U.S. under-18 women's soccer team. She flew to San Diego earlier this month to test her skills against the nation's best players at the U.S. Olympic Training Center. Ali, a Rutgers recruit, entered her senior season at Eastern with 72 career goals and scored four times in her first game, a 6-1 win over Cherokee.
ROSTER BEAT
Team, player and coach news
Paul VI football coach Phil Brunozzi earned his first career victory in his debut with the Eagles, a 41-0 shutout over Cherry Hill East. Brunozzi took over the reins for John Doherty, who stepped down last year after compiling a 75-56 record in 13 seasons at Paul VI.
The Cherry Hill East girls tennis team defeated top-seeded Moorestown, 4-1, to take first place in the Moorestown Classic. Stephanie Yanosov and Pallavi Goculdas earned singles victories, while Rebekah Colacot and Sarah Jang prevailed at first doubles and Sanjana Doshi and Mari Kimenker won at second doubles.
Haddonfield quarterback Brendan Gilmatin opened his senior season with a bang, as he rushed for 148 yards and two touchdowns in the Bulldawgs' 35-7 win over Collingswood. Gilmartin scored on runs of 12 and 3 yards, both in the first half.
Kelli McGroarty, a freshman on the Eastern girls soccer team, made her varsity debut in the Vikings' season opener against Cherry Hill East and scored two goals in the 4-0 win. She is the daughter of highly successful Eastern coach Jamie McGroarty.
Published (and copyrighted) in Suburban Family Magazine, Volume 7, Issue 7 (September, 2016).
For more info on Suburban Family Magazine, click here.
For information about advertising in Suburban Family Magazine, click here.
To find out where to pick up your copy of Suburban Family Magazine, click here.