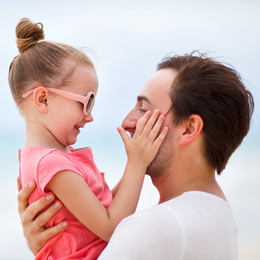 Burlington County Bulletin: Moorestown/Mount Laurel
STARS
Star Administrator
James Hager
Lenape District
Lenape Regional District Administrator Hager was awarded the New Jersey Association of School Business Officials (NJASBO) Distinguished Service Award. Hager was honored for his long-term commitment to the district, having served it since 2003, and was able to present a Seneca High School student with a $1,000 scholarship through the NJASBO in the process.
Star Student
Taylor Kane
Mount Laurel
Recent Lenape High School grad Kane is making an international move before going on to college this fall. The 18-yearold started a petition to change Dictionary.com's definition of the word "hero" from "a man of distinguished courage or ability" to "a person noted for courageous acts of nobility of character." The word is especially meaningful to Kane, as she started the Wish Upon a Hero club at Lenape during her freshman year of high school.
Star Citizen
Nicole Farina
Burlington County
Lourdes Health System named Farina as the winner of the 2016 DAISY Nursing Award. Farina, a nurse at the Lourdes Medical Center of Burlington County's medical/surgical unit, was honored for her dedication to patient care and was nominated by a patient who commended her for her "exceptional care."
Star Citizen
Matt Dawkins
Marlton
Eighteen-year-old Dawkins is using his personal story to spread a public message on ESPN. The transgendered teen began transitioning from female to male last year as a senior at Cherokee High School, and stopped running track for the girls team in the process, despite a promising career in girls track. Dawkins' story became the source of a documentary called Life as Matt, which aired as part of the E:60 series on Aug. 4. He also appeared on the Steve Harvey Show.
Star Citizen
Martin Haniffy
Mount Laurel
The Mount Laurel Police Department had a mission to make themselves more personable and approachable this summer, and one officer went above and beyond the call of duty. Officer Haniffy shared his sparkling selfie, complete with a butterfly photo filter, with the community on the department's Facebook page, earning him plenty of laughs and the chance to connect with the township on a more personal level.
SCHOOL DATES
Aug. 31 Rowan College at Burlington County First Day of Classes
Sept. 1 Lenape Regional District Freshman Orientation,
7 p.m. at each school
Sept. 6 Lenape Regional District First Day of School
Sept. 7 Bishop Eustace Prep First Day of School
Sept. 7 Moorestown Friends Schools First Day of School
Sept. 10 ACT Testing, locations vary
Sept. 20 Moorestown Friends School College Counseling Event,
7 p.m. at Moorestown Friends School
Sept. 22 Cherokee High School Senior Parent College Application Night,
7 p.m. at the Performing Arts Center
Oct. 1 SAT Testing, locations vary
COMMUNITY CONNECTION
News from around Burlington County
Two Burlington County businesses will be relocating to Camden as part of the Grow NJ Assistance Program. ACTEGA out of Delran will receive $4,000,000 a year for a decade through the move and Medford's Dubell Lumber will receive $1,830,000 a year for 10 years.
Next Mount Laurel Council Meeting:
Sept. 26, 7 p.m. at the Mount Laurel Municipal Center
Next Moorestown Council Meeting:
Sept. 26, 7 p.m. at the Moorestown Council Chambers
POLICE BLOTTER
Mount Laurel police are looking for a man who walked into the Wawa on Route 73 and asked for a case of cigarettes, then fled the store with the cigarettes and a Monster Energy Drink.
A Gloucester City man was arrested in connection with a Moorestown burglary at the end of June. The man was charged with burglary and theft after he allegedly robbed a Nicholson Drive home.
Three different people were arrested at the Moorestown Mall in the month of July for shoplifting. One man was charged with stealing $215 in items from Boscov's on July 8, a woman was charged with stealing $1,260 worth of jewelry from Macy's on July 9 and a second man was charged on July 12 with shoplifting $178.49 in clothes from Macy's on July 6.
Rio 2016
One of the biggest upsets for Team USA came by way of the women's soccer team, which was knocked out of their first elimination game by Sweden in penalty kicks. Delran's Carli Lloyd, the team captain and one of the best players in the world, managed to score twice in group play.
Cherry Hill native and shooter Matt Emmons hoped to add another medal to his 2004 gold, 2008 silver and 2012 bronze medal count, but went home empty handed, despite being ranked No. 1 in the world in the 50-meter, three-position rifle competition.
It was a hard fight for Voorhees' English Gardner, who blew her competition away in the qualifying rounds of the 100-meter dash on the track. But faced with what she called a bad day "internally," Gardner fell short in the final, placing seventh overall. Haddonfield's Marielle Hall ended up in 33rd place in the 10,000 meters.
Cinnaminson native Steve Kasprzyk and the USA men's eight rowing team finished fourth overall. This is Kasprzyk's second Olympic competition; he and the team finished fourth in London in 2012.
The U.S. women's field hockey team upset several teams in the preliminary rounds and finished with a 4-1 record in pool play. Both South Jersey natives scored goals, Cherry Hill's Michelle Vittese and Berlin's Rachel Dawson, before the team was eliminated by Germany in the quarterfinals.
Westampton native Kelsi Worrell made a strong showing in the pool, competing in the 100 butterfly. She finished ninth in qualifying rounds, and was unable to move on to the final.
Moorestown's Lauren Schmetterling and the USA women's eight rowing team captured the gold medal for the third consecutive time on Aug. 15.
As of press time, Sicklerville's Jordan Burroughs had yet to take the mat for USA wrestling, but 2012's gold medalist is showing serious promise. Burroughs has become the face of wrestling in the last four years, and even served as a model for Ralph Lauren's Olympic line.
Published (and copyrighted) in Suburban Family Magazine, Volume 7, Issue 6 (August, 2016).
For more info on Suburban Family Magazine, click here.
For information about advertising in Suburban Family Magazine, click here.
To find out where to pick up your copy of Suburban Family Magazine, click here.