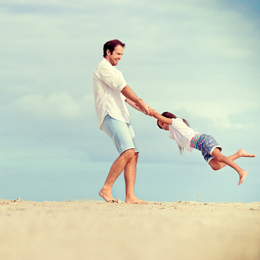 Gloucester County Bulletin
STARS
Star Administrator
Melissa Barnett
Washington Township
The Washington Township Board of Education named Barnett as the new supervisor for secondary language arts literacy for the district. Barnett began her position on July 1 and is charged with leading the English language arts instruction for grades six through 12.
Star Administrator
Colleen McLoughlin
Washington Township
The school year at Orchard Valley Middle School starts with a new principal, as the BOE approved the appointment of McLoughlin. She previously served as the principal of the Millville Public Charter School and will replace former principal Dr. Steven Gregor, who took over the position of District Director of Secondary Education.
Star Citizens
Rowan University Students and Professors
Glassboro
Seven students and two professors were selected to cover the Democratic National Convention in Philadelphia this past summer. The students—all hailing from the College of Communications—underwent two weeks of training before covering the event, and reported on what was happening at the convention during the four days of speeches.
Star Citizen
Jeff Eker
Glassboro
Rowan University student and app developer Eker took his growing phone app CultureCloud to Rio de Janeiro to test the product during the 2016 Olympic Games. The app connects travelers and backpackers through an interactive map and also provides travelers with attractions picked by other adventurers. Ekers—who has already hosted his own TedTalk—traveled to Rio to promote the program while also increasing downloads.
Star Citizen
Douglas Pagenkopf
Gloucester County
Pagenkopf was officially sworn in by Superior Court Judge M. Christine Allen-Jackson as the assistant Gloucester County Prosecutor on Aug. 8. In this position, Pagenkopf—who interned in the legal department of the office in 2014—will work alongside Prosecutor Sean Dalton on appellate cases and on bail reduction applications for the county.
SCHOOL DATES
Aug. 31 Washington Township School District First Day of School
Sept. 1 Rowan University First Day of Classes
Sept. 2-5 Labor Day Holiday for All Schools
Sept. 6 Rowan College at Gloucester County New Student Orientation
Sept. 7 Clearview Regional First Day of School
Sept. 10 ACT Testing, locations vary
Sept. 12 Gloucester Catholic First Day of School
Sept. 21 Early Dismissal, Washington Township
Sept. 22 Clearview Regional High School Board of Education Public Meeting,
7 p.m. at the Clearview Administration Building, Mullica Hill
Sept. 27 Washington Township Board of Education Public Meeting,
7:30 p.m. at the Washington Township High School auditorium
Oct. 1 SAT Testing, locations vary
COMMUNITY CONNECTION
News from around Gloucester County
Monroeville's Edward Crosby hit the Pick-6 Jackpot on July 4, earning him $6,642,905 cash value for his pick. Crosby had been buying $19 in lottery tickets from the Buck Road Mini Mart for years and has seven grandchildren.
Washington Township High School has unveiled a $40 SAT Review Program for students. The six-session program will be offered in three different times—for the three different test dates in the year—to students studying for the SATs.
Former Democratic presidential candidate Senator Bernie Sanders stopped by PB's Tap Room on Aug. 17 to speak with the South Jersey Grassroots Action—Gloucester County Chapter.
Next Washington Township Planning Board:
Sept. 6, 7 p.m. at the Municipal Building
Next Washington Township Council Meeting:
Sept. 14, 7 p.m. at the Municipal Building
POLICE BLOTTER
Police in Washington Township arrested an 18-year-old man for allegedly attacking a Township teen who was playing Pokémon Go. Police say the suspect and an accomplice punched and kicked the 17-year-old before stealing his cell phone.
Glassboro police and SWAT team arrested four men in connection with a drug distribution sting at the end of July. The four men were charged with possession of a controlled substance, possession with intent to distribute the drug MDMA, possession of marijuana and possession with intent to distribute marijuana.
A 22-year-old man was arrested in Monroe Township in relation to the month-long sexual assault of a 14-year-old girl. The man was an alleged friend of the family staying at their home. He is being held at the Salem County Correctional Facility on bail.
Rio 2016
One of the biggest upsets for Team USA came by way of the women's soccer team, which was knocked out of their first elimination game by Sweden in penalty kicks. Delran's Carli Lloyd, the team captain and one of the best players in the world, managed to score twice in group play.
Cherry Hill native and shooter Matt Emmons hoped to add another medal to his 2004 gold, 2008 silver and 2012 bronze medal count, but went home empty handed, despite being ranked No. 1 in the world in the 50-meter, three-position rifle competition.
It was a hard fight for Voorhees' English Gardner, who blew her competition away in the qualifying rounds of the 100-meter dash on the track. But faced with what she called a bad day "internally," Gardner fell short in the final, placing seventh overall. Haddonfield's Marielle Hall ended up in 33rd place in the 10,000 meters.
Cinnaminson native Steve Kasprzyk and the USA men's eight rowing team finished fourth overall. This is Kasprzyk's second Olympic competition; he and the team finished fourth in London in 2012.
The U.S. women's field hockey team upset several teams in the preliminary rounds and finished with a 4-1 record in pool play. Both South Jersey natives scored goals, Cherry Hill's Michelle Vittese and Berlin's Rachel Dawson, before the team was eliminated by Germany in the quarterfinals.
Westampton native Kelsi Worrell made a strong showing in the pool, competing in the 100 butterfly. She finished ninth in qualifying rounds, and was unable to move on to the final.
Moorestown's Lauren Schmetterling and the USA women's eight rowing team captured the gold medal for the third consecutive time on Aug. 15.
As of press time, Sicklerville's Jordan Burroughs had yet to take the mat for USA wrestling, but 2012's gold medalist is showing serious promise. Burroughs has become the face of wrestling in the last four years, and even served as a model for Ralph Lauren's Olympic line.
Published (and copyrighted) in Suburban Family Magazine, Volume 7, Issue 6 (August, 2016).
For more info on Suburban Family Magazine, click here.
For information about advertising in Suburban Family Magazine, click here.
To find out where to pick up your copy of Suburban Family Magazine, click here.