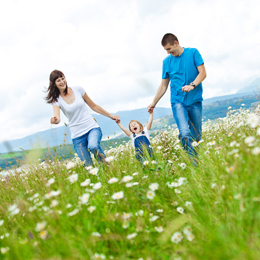 Camden County Bulletin
STARS
Star Administration
Don Borden
Camden County
Borden was officially named the president of Camden County College by the Freeholder Board and the Camden County College Board of Trustees. He took over the position on July 6, overseeing short- and long-term operations for the college while working on strengthening relationships within the Camden County community.
Star Teacher
Barbara Moeller
Cherry Hill
Moeller, a Marlton resident and Cherry Hill native, was celebrated as she retired from Lourdes after 33 years with the health system. Moeller served as the director of yoga teacher training for the Lourdes Institute of Wholistic Studies and also served as a meditation instructor and specialist in relaxation training. She was trained in all different forms of yoga, including yoga of the heart to help with cardiac and cancer patients.
Star Citizen
Eric Zino
Haddonfield
Zino was named the new director of the Haddonfield Public Library. Zino has worked with the library since 2014, previously serving as the manager of library circulations, and brings almost 15 years of library science experience to the position, as he replaces former director Susan Briant.
Star Citizen
Evan Boxley
Cherry Hill
Twelve-year-old Boxley was awarded the Young Hearts Award from the American Heart Association. Boxley suffered a series of strokes as a child due to a congenital tumor and subsequent blood clot on his heart, and shared his story while also raising $75,000 for the association. He was honored at the annual Philadelphia Heart Ball.
Star Citizen
Nicole Farina
Cherry Hill
Lourdes Health System named Farina, of Cherry Hill as the winner of the 2016 DAISY Nursing Award. Farina, a nurse at the Lourdes Medical Center of Burlington County's medical/surgical unit, was honored for her dedication to patient care and was nominated by a patient who commended her for her "exceptional care."
SCHOOL DATES
Sept. 6 Cherry Hill Public Schools First Day of School
Sept. 6 Eastern High School First Day of School
Sept. 6 Haddonfield Public Schools First Day of School
Sept. 7 Camden Catholic High School First Day of School
Sept. 7 Bishop Eustace Prep First Day of School
Sept. 7 The King's Christian School First Day of School
Sept. 10 ACT Testing, locations vary
Sept. 21 Eastern High School Board of Education Meeting,
7:30 p.m. at the Administration Building, Voorhees
Sept. 22 Haddonfield Public Schools Board of Education Meeting,
7 p.m. at the Haddonfield Memorial High School Library
Sept. 27 Cherry Hill Public Schools Board of Education Meeting,
7 p.m. at the Malberg Administration Building, Cherry Hill
Oct. 1 SAT Testing, locations vary
COMMUNITY CONNECTION
News from around Camden County
Two Burlington County businesses will be relocating to Camden as part of the Grow NJ Assistance Program. ACTEGA out of Delran will receive $4,000,000 a year for a decade through the move and Medford's Dubell Lumber will receive $1,830,000 a year for 10 years.
The Timber Creek football program is currently under investigation by the Camden County Prosecutor's Office after an anonymous tip alleged that the program illegally recruited athletes through fraudulent addresses and took more than $10,000 from taxpayers.
Cherry Hill residents have come out against the rezoning ordinance that would allow more gas stations by residential neighborhoods. Despite more than 100 people coming out against the change, the ordinance passed and will move forward.
POLICE BLOTTER
The Delaware River Port Authority Police are investigating a handwritten sign that was placed by the Patco tracks in Haddon Township that used discriminating language and referenced Donald Trump. The wooden sign was nailed to two posts and left along the Patco line.
Police in Cherry Hill are asking for the public's help in identifying a man who stole clothing from the Old Navy in the Cherry Hill Mall. A photo of the suspect is available on the Cherry Hill Police Facebook page.
Voorhees police are advising residents to be mindful of fake parking tickets being posted around the community, particularly in The Club at Main Street Apartments and Townhomes. The tickets are listed for $75 and direct callers to the Voorhees Police Department, but are in fact fraudulent.
Rio 2016
One of the biggest upsets for Team USA came by way of the women's soccer team, which was knocked out of their first elimination game by Sweden in penalty kicks. Delran's Carli Lloyd, the team captain and one of the best players in the world, managed to score twice in group play.
Cherry Hill native and shooter Matt Emmons hoped to add another medal to his 2004 gold, 2008 silver and 2012 bronze medal count, but went home empty handed, despite being ranked No. 1 in the world in the 50-meter, three-position rifle competition.
It was a hard fight for Voorhees' English Gardner, who blew her competition away in the qualifying rounds of the 100-meter dash on the track. But faced with what she called a bad day "internally," Gardner fell short in the final, placing seventh overall. Haddonfield's Marielle Hall ended up in 33rd place in the 10,000 meters.
Cinnaminson native Steve Kasprzyk and the USA men's eight rowing team finished fourth overall. This is Kasprzyk's second Olympic competition; he and the team finished fourth in London in 2012.
The U.S. women's field hockey team upset several teams in the preliminary rounds and finished with a 4-1 record in pool play. Both South Jersey natives scored goals, Cherry Hill's Michelle Vittese and Berlin's Rachel Dawson, before the team was eliminated by Germany in the quarterfinals.
Westampton native Kelsi Worrell made a strong showing in the pool, competing in the 100 butterfly. She finished ninth in qualifying rounds, and was unable to move on to the final.
Moorestown's Lauren Schmetterling and the USA women's eight rowing team captured the gold medal for the third consecutive time on Aug. 15.
As of press time, Sicklerville's Jordan Burroughs had yet to take the mat for USA wrestling, but 2012's gold medalist is showing serious promise. Burroughs has become the face of wrestling in the last four years, and even served as a model for Ralph Lauren's Olympic line.
Published (and copyrighted) in Suburban Family Magazine, Volume 7, Issue 6 (August, 2016).
For more info on Suburban Family Magazine, click here.
For information about advertising in Suburban Family Magazine, click here.
To find out where to pick up your copy of Suburban Family Magazine, click here.