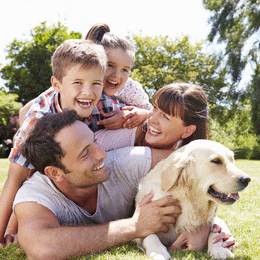 Burlington County Bulletin: Marlton/Medford
SCHOOL BELLS
STARS
Star Students
SHAWNEE HGH SCHOOL JAZZ BAND
Medford
The Shawnee Jazz Band was honored as the grand prize winner at the recent Philly POPS Presents: All South Jersey Jazz Festival. The high school competition pits six local bands against each other in a concert, with the winner being determined by popular vote through social media. The students will take a master class with Philly POPS and performed alongside the POPS Big Band at the end of the contest.
Star Student
SARAH ZEKARIA
Marlton
Cherokee High School senior Zekaria was awarded the Caring Award by the Burlington County School Counselors Association. Zekaria was acknowledged for her commitment to caring for and helping students and others in her community, and she was given a certificate by the Burlington County School Counselors Association for her efforts.
Star Citizen
JOSIE BURKHARDT
Medford
At just 11 years old, Burkhardt is already earning a reputation for culinary stardom. Burkhardt was one of eight kids from across the country selected to compete in Food Network's Kids BBQ Championship, which premiered at the end of May. The series pits the young chefs against each other in barbeque cook-offs each week, with specific themes to be judged by special guest judges from the food industry.
Star Citizen
JACOB LAZAROW
Marlton
Lazarow, a senior at Cherokee High School, was named the winner of the Walt Whitman Birthplace Association's 30th Annual Student Poetry Contest. Lazarow submitted an independent poem, titled CheesestickShuffle, based on the contest's theme "A Child Went Forth" and was selected as the winner out of 3,000 entries. Lazarow has won two other national poetry contests in the last three years.
TOWN CRIER
South Jersey has come together to mourn the tragic death of Marlton's Christina Grimmie. The 22-year-old singer and YouTube sensation was killed at a concert in Florida on June 11, and her international fan base has come out in support of the singer. At a vigil with 500 people held at Marlton's Blue Barn, Grimmie's brother Marcus said "She loved this town, this state; she loved the Lord and she loved me." Grimmie was laid to rest in Medford and her family has set up a scholarship fund for the performing arts at Cherokee High School in her memory.
SCHOOL DATES
June 27 Bishop Eustace Summer Math Program Begins
noon at Bishop Eustace
July 21-22 Rowan University Overnight Orientation
for freshmen and transfers
Aug. 2 Rowan College at Burlington County Fall 2016 Payment Due
BULLETIN BOARD
Updates and announcements from your local school board
Lenape Regional Superintendent Carol Birnbohm was listed as having the 55th highest superintendent salary in the state at $177,500, according to a recent update by the Department of Education. The list looks at all 548 school districts in New Jersey.
Evesham Mayor Randy Brown has asked the school district to contribute .25 percent of the district's $79 million budget for the 2016-17 year to go toward adding more police officers in the school.
The Lenape Regional School District has approved a $156.6 million budget for the 2016-17 school year.
COMMUNITY CONNECTION
News from around Burlington County
Nearly 14,600 in Burlington County were without power following a powerful, quick storm on June 8. The storm knocked out power for more than 40,000 South Jersey residents and businesses.
Evesham Mayor Randy Brown has announced the creation of a political action committee—or PAC—this month. Many speculate the PAC is part of his future bid for governor, but Brown says it is designed to promote small business awareness.
Medford may be known as the next name in craft beer, as two breweries have opened up in the last month on its Main Street. Lower Forge opened first in mid-May, followed by Nale House shortly after.
Next Evesham Council Meeting: June 28, 4 p.m. at the Evesham Municipal Court
POLICE BLOTTER
Evesham police arrested a 28-year-old Medford man in the Kings Grant community on a suspicious persons report after finding anabolic steroids and hypodermic needles in his vehicle.
A Medford woman was arrested at home and found with more than 18,000 narcotic pills. She is alleged to have sold drugs across the state as well as in Pa.
An Evesham man has been cleared after police put out a suspicious persons report on him at the end of May. The man was speaking to children about their school transportation and prompted concern from a parent, but was cleared of criminal intent after turning himself in.
THE LOCKER ROOM
STARS
Star Athlete
KAELA SCHRIER
Marlton
A senior on the Cherokee girls track team, Schrier ended her career on top as she claimed the Meet of Champions title in the javelin with a throw of 134 feet, 10 inches. Schrier also repeated as the sectional champion in the event this season and took third place at states. She will continue her track career and also play soccer at Wagner College.
Star Team
SHAWNEE BOYS TENNIS
Medford
Winning sectional championships is becoming an annual event for the Renegades. They accomplished the feat for the fifth straight season, defeating Cherry Hill East in the South Jersey Group IV final, 4-1. Shawnee's season also included the 200th career win for coach Jim Baker and a final record of 18-2.
ROSTER BEAT
Team, player and coach news
Cherokee senior pitcher Nick Snyder was rewarded for his strong season by being selected for the Olympic/Colonial team in the Carpenter Cup, an annual all-star baseball tournament featuring teams from South Jersey, Pennsylvania and Delaware.
After losing to rival Lenape in last year's sectional final, the Shawnee girls lacrosse team got revenge against the Indians with a 12-9 victory in this season's South Jersey group IV championship game. Kate McLoughlin scored five goals and Molly Baechler added four for the Renegades, who finished the season with a 20-2 record after falling to Ridgewood in the state final.
The Shawnee boys golf team placed third in the team standings at the South/Central Group IV Tournament. Evan McNally carded a 79 at par-70 Linwood Country club to take fifth in the individual standings and lead the Renegades. Chris Warner was on stroke back with an 80.
Former Cherokee track and field star Jess Woodward, a sophomore at the University of Oklahoma, earned first-team All-America honors at the NCAA Championships in Eugene, Ore. She took third in the shot put with a career-best throw of 58-8.
Published (and copyrighted) in Suburban Family Magazine, Volume 7, Issue 5 (June, 2016).
For more info on Suburban Family Magazine, click here.
For information about advertising in Suburban Family Magazine, click here.
To find out where to pick up your copy of Suburban Family Magazine, click here.