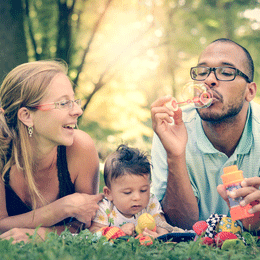 Gloucester County Bulletin
SCHOOL BELLS
STARS
Star Student
RALPH CONTREVO
Washington Township
Orchard Valley Middle School eighth grader Contrevo was recognized as a finalist by Scholastic/Houghting Mifflin Harcourt for his extraordinary work in their READ 180 program. READ 180 is designed to encourage reading improvement and academic growth, and Contrevo was honored by his teachers as one of only six finalists in the country to be recognized for this honor.
Star Teacher
KELLY CHROPKA
Washington Township
Birches Elementary School guidance counselor Chropka was awarded the Rowan University School Supervisor of the Year award by the Zeta Pi chapter of the scholarship society Chi Sigma Iota. The honor is bestowed upon a teacher who promotes excellence in counseling and academics, and Chropka was nominated by her practicum intern, Sarah Marzoff.
Star Citizens
THE SCAFFIDI FAMILY
Glassboro
This local family earned a shot at game show stardom, as the family of five was selected to compete in a recent episode of Family Fued. The Scaffidis—made up of daughters Alyse, Alexis, son Tim and husband and wife Tim and Cindi—were selected as contestants after auditioning in Philadelphia, and will fly to Atlanta to compete on the popular game show hosted by Steve Harvey.
Star Citizen
PETER BRODZINSKI
Washington Township
Another local resident got his 15 minutes of fame when he appeared on a recent episode of ABC's What Would You Do? The show puts unknowing people in staged, uncomfortable or awkward situations to see how they react. Brodzinski—who has Down syndrome—was recently cast as a staged actor who gets bullied by staged customers to get the reaction of non-scripted shoppers.
TOWN CRIER
South Jersey has come together to mourn the tragic death of Marlton's Christina Grimmie. The 22-year-old singer and YouTube sensation was killed at a concert in Florida on June 11, and her international fan base has come out in support of the singer. At a vigil with 500 people held at Marlton's Blue Barn, Grimmie's brother Marcus said "She loved this town, this state; she loved the Lord and she loved me." Grimmie was laid to rest in Medford and her family has set up a scholarship fund for the performing arts at Cherokee High School in her memory.
SCHOOL DATES
June 27 Start of Glassboro Summer School
June 28 Washington Township Board of Education Public Meeting,
7:30 p.m. at the Washington Township High School auditorium
July 28 Clearview Regional High School Board of Education Public Meeting,
7 p.m. at the Clearview Administration Building, Mullica Hill
BULLETIN BOARD
Updates and announcements from your local school board
Washington Township High School has launched a 1:1 laptop initiative for all 2,300 students in the 2016-17 school year. Students will be given new Dell 3340 or 3350 laptops and cases to be used during their tenure at the school.
Gibbstown's Broad Street Elementary School celebrated 100 years of operation at the start of June. The school held a full field day for students and made T-shirts and bracelets, ending the day by creating a time capsule.
Rowan University is being praised in the medical community for their research at the School of Osteopathic Medicine in Stratford. The school has developed a blood test that will determine early Alzheimer's disease with 100 percent certainty.
COMMUNITY CONNECTION
News from around Gloucester County
Washington Township mayoral challenger Joann Gattinelli (D) beat out current mayor Barbara A. Wallace in June's primary election. She will face off against Republican Joseph J. Micucci for the seat in Nov.
Nearly 1,200 in Gloucester County were without power following a powerful, quick storm on June 8. The storm knocked out power for more than 40,000 South Jersey residents and business.
Monroe Township has announced that they will close and demolish their library. The township opened a new library and says the old building is in decay.
Next Washington Township Environmental Commission Meeting: July 7, 7:30 p.m. at the Municipal Building
Next Washington Township Council Meeting: July 20, 7 p.m. at the Municipal Building
POLICE BLOTTER
Glassboro police arrested a juvenile suspect caught burglarizing a home in the borough, taking personal items including jewelry, cash and alcohol.
Police in Harrison Township are investigating a breaking and entering of an abandoned residence. The burglar stole a washer and dryer from the home before fleeing.
THE LOCKER ROOM
STARS
Star Athlete
KENN MENDOZA
Mullica Hill
Mendoza, a senior pitcher on the Clearview baseball team, was recently selected by the Texas Rangers in the 24th round of the MLB First-Year Player Draft. Mendoza, who also plays first base, finished with a 9-1 record on the mound this season, including 3-0 shutout of Millville for the South Jersey Group IV championship.
Star Team
KINGSWAY VOLLEYBALL
Woolwich Township
The 2016 season was another successful one for the Dragons, who won a piece of the Olympic Conference Patriot Division title for the second consecutive year. Kingsway also repeated as champions in the Gloucester County Tournament and reached the South Jersey quarterfinals, ending the season with a school-record 27 wins.
ROSTER BEAT
Team, player and coach news
Washington Township junior catcher Alex Gattinelli was rewarded for his strong season by being selected for the Olympic/Colonial team in the Carpenter Cup, an annual all-star baseball tournament featuring teams from South Jersey, Pennsylvania and Delaware. Gattinelli hit .373 with three home runs this spring.
Clearview junior golfer Shea Wolfle shot a 76 at par-70 Linwood Country Club to take home the individual title at the South/Central Group IV Tournament. Wolfle's performance sparked the Pioneers to a second-place finish in the team standing. Washington Township's Jake Hanzel was just two strokes off the lead and finished in fourth place.
The Washington Township boys volleyball team put together its best season in five years, finishing with a 14-6 record. That included a 2-0 playoff victory over Central, which was the Minutemen's first win in the postseason since 2013.
Kingsway sophomore Jasmin Jones was crowned the sectional champion in the triple jump at the South Jersey Group IV meet. she also took second in the long jump.
Published (and copyrighted) in Suburban Family Magazine, Volume 7, Issue 5 (June, 2016).
For more info on Suburban Family Magazine, click here.
For information about advertising in Suburban Family Magazine, click here.
To find out where to pick up your copy of Suburban Family Magazine, click here.