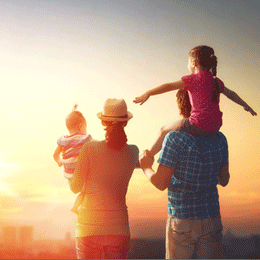 Camden County Bulletin
SCHOOL BELLS
STARS
Star Students
VOORHEES MUSIC
Voorhees
Twelve students from across the Voorhees Township School District were selected to perform in the SJ Elementary Honors Band. The band pulls 300 fifth- and sixth-grade students from across South Jersey to play at one group concert.
Star Students
MELISSA IRWIN and BECCA GURST
Cherry Hill
Cherry Hill West graduates Irwin and Gurst were named scholarship winners of the Cherry Hill Police Benevolent Association 176 scholarship for 2016. The girls were each honored with $500 for their hard work and academic achievement, with funds to be used toward their ongoing educations.
Star Citizens
CHERRY HILL PD
Cherry Hill
Members of the Cherry Hill Police participated in the 33rd Annual NJ Law Enforcement Torch Run for the Special Olympics, taking the Olympic torch to the Summer Games at The College of New Jersey by running and cycling. The department also raised $1,200 for the Special Olympics.
Star Citizen
GABRIELLE CAMACHO
Camden County
Officer Camacho was named the first female K9 officer in the Camden County Police Department. Camacho has been with the department for two years and recently entered the K9 Academy alongside her dog Peyton to train in narcotics detection.
TOWN CRIER
South Jersey has come together to mourn the tragic death of Marlton's Christina Grimmie. The 22-year-old singer and YouTube sensation was killed at a concert in Florida on June 11, and her international fan base has come out in support of the singer. At a vigil with 500 people held at Marlton's Blue Barn, Grimmie's brother Marcus said "She loved this town, this state; she loved the Lord and she loved me." Grimmie was laid to rest in Medford and her family has set up a scholarship fund for the performing arts at Cherokee High School in her memory.
SCHOOL DATES
June 27 Bishop Eustace Summer Math Program Begins,
noon at Bishop Eustace
July 12 End of summer classes,
Camden County College
July 21-22 Rowan University Overnight Orientation for Freshmen and Transfers
Aug. 17 Eastern High School Board of Education Meeting,
7:30 p.m. at the Admin. Building, Voorhees
BULLETIN BOARD
Updates and announcements from your local school board
Camden City's Superintendent Paymon Rouhanifard was listed as having the 19th highest superintendent salary in the state, the highest out of Burlington, Camden and Gloucester counties. Rouhanifard's annual salary is $210,000.
Rowan University is being praised in the medical community for their research at the School of Osteopathic Medicine in Stratford. The school has developed a blood test that will determine early Alzheimer's disease with 100 percent certainty.
Katz JCC's Early Childhood Center has introduced a Two Day 2's program for parents of younger children, which will allow parents to enroll their children in a minimum of two mornings of daycare each week, with the ability to add days as needed with a week's notice.
COMMUNITY CONNECTION
News from around Camden County
Almost 7,700 residents in Camden County were without power following a powerful, quick storm on June 8. The storm knocked out power for more than 40,000 South Jersey residents and businesses.
The Voorhees Police and Fire Departments are being praised for their efforts in rescuing some of the township's tiniest residents. Police officer Michael Perez and volunteer fire chief Harry Lauletta recently worked to free around six ducklings who got stuck in a storm drain, getting them back on the road with their mother.
U.S. Representative Donald Norcross beat out challenger Alex Law in the recent primary election for the Democratic nomination in New Jersey's First Congressional District. He will face off against Republican Bob Patterson in November.
Next Cherry Hill Council Meeting: June 27, 7:30 p.m., at the N. John Amato Council Chambers
Next Haddonfield Historic Preservation Commission Meeting: June 22, 7:30 p.m., at the Haddonfield Borough Hall
Next Voorhees Township Committee Meeting: June 11, 7:30 p.m., at the Voorhees Municipal Building
POLICE BLOTTER
A trial date has been set for Oct. 3 in the David Creato Jr. case. Creato was indicted on charges of first-degree murder in the death of his 3-year-old son Brendan last October.
Cherry Hill police are searching for a woman that allegedly stole a wallet from a customer at the Cherry Hill Target before using the victim's wallet to spend $1,740 at Target stores in Mount Laurel and Delran.
A Voorhees-based physician was arrested for over-prescribing pain killers including Oxycodone. The physician—from Evesham—was investigated following an overdose death of a Gloucester County patient.
THE LOCKER ROOM

STARS
Star Athlete
BRIANA GESS
Haddonfield
Gess, a junior on the Haddonfield girls track team, took first place in the 1,600-meter race at the Meet of Champions for the third year in a row, becoming the fifth girl in state history to win the mile three times. Gess posted a time of 4:50.09, just edging out Ciara Roche of Freehold. She will attempt to become just the third girl to ever win the event all four years of high school next spring as a senior.
Star Team
EASTERN BASEBALL
Voorhees
The Vikings won the prestigious Joe Hartmann Diamond Classic for the first time in school history with a 6-1 victory over Gloucester Catholic in the final. The annual tournament was started by Hartmann, the former coach at Eastern, and brings together the top teams in South Jersey. The Vikings also won the Olympic Conference American Division title this season and finished with a 21-7 overall record.
ROSTER BEAT
Team, player and coach news
Two former Bishop Eustace pitchers, both from Camden County, were recently selected in the MLB First0Year Player Draft. Zac Gallen, a Gibbsboro native and junior at North Carolina, was a third-round pick of the St. Louis Cardinals, the 106th overall player. Devin Smeltzer, a Voorhees resident who attends San Jacinto College North, was chosen by the Los Angeles Dodgers in the fifth round, No. 161 overall.
Seniors Aaron Groff, Isaiah Jean-Baptiste and Jessica Bryant all finished out their standout track careers at Cherry Hill East with impressive performances at the Meet of Champions. Groff took third place in the 3,200 with a time of 9:07.42, while Jean-Baptiste clocked 4:16.76 to place ninth in the 1,600 and 1:55.31 in the 800, good for 10th place in the long jump with a jump of 18 feet, 8 ½ inches.
A fantastic season for the Eastern softball team ended with an epic 7-6 loss to Egg Harbor Township in the South Jersey Group IV final. both teams showed incredible will in the thrilling game, which was finally decided when the Eagles scored three runs in the bottom of the 13th inning. The Vikings ended the season with a 25-3 record and took home the championship in the Olympic Conference American Division.
Published (and copyrighted) in Suburban Family Magazine, Volume 7, Issue 5 (June, 2016).
For more info on Suburban Family Magazine, click here.
For information about advertising in Suburban Family Magazine, click here.
To find out where to pick up your copy of Suburban Family Magazine, click here.