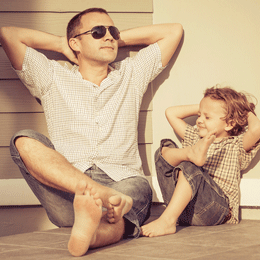 Gloucester County Bulletin
SCHOOL BELLS
STARS
Star Student
Rachel Hall
Mullica Hill
Mullica Hill's Hall was finally able to walk at her Temple University graduation this year, after a bike accident left her in critical condition just before last year's ceremony. The Temple lacrosse star became a local name last year following the accident, as the team came together to support her in her recovery on a "Rachel Hall Temple Strong" Facebook page. Hall graduated with honors with a degree in liberal arts.
Star Teacher
Tracy Colligan
Washington Township
Hurffville Elementary teacher Colligan was named a Maitland P. Simmons Memorial Award winner by the New Jersey Science Teachers Association. Colligan was one of 24 winners, who were acknowledged for their dedication to creative and new science curriculum. She will also attend a special Next Generation Science Standards Summer Institute.
Star Citizen
Zachary Rink
Washington Township
Washington Township fifth grader Rink was awarded the Above and Beyond Award by the nonprofit Northwest Human Services, which aims to provide support for homeless veterans. Rink has dedicated this past school year to raising money to support homeless veterans, and donated over $250 in fundraising efforts to the nonprofit. Because of his hard work, the Above and Beyond Award will henceforth be named in his honor.
Star Citizen
Marissa Mullin and Patrick McGuire
Mullin and McGuire captured third place at a Special Olympics qualifying competition for bocce. Their win in May has pushed them into a spot at the Special Olympics of New Jersey State Championship tournament in June. Both competitors are also students at Washington Township High School.
SCHOOL DATES
March 21-26 Washington Township Spring Break
June 4 SAT Testing,
8 a.m. at Washington Township High School
June 8 Bunker Hill Middle School 6th Grade Awards,
6:30 p.m.
June 11 ACT Testing,
TBD at Washington Township High School
June 15 Washington Township High School Graduation,
7 p.m. at Washington Township High School
June 28 Washington Township Board of Education Meeting,
7:30 p.m. at at the Eileen Abbott Central Admin. Building
BULLETIN BOARD
Updates and announcements from your local school board
Washington Township nurses Kay Dancik, Mary Holzworth and Mary Beth Bathurst were all celebrated at a recent dinner at The Riverwinds in West Deptford in honor of their retirements.
The Washington Township school district has enrolled in the Sustainable Jersey for Schools program, with the hopes of receiving grants and scholarships based on green, conservative efforts in the district.
Rowan University held their first graduation for the inaugural class of the Cooper Medical School of Rowan University this May. The school graduated 43 doctors out of the original class of 50.
COMMUNITY CONNECTION
News from around Gloucester County
Gloucester County freeholders approved the 2016 county budget at the end of April, which includes a $161 million levy. Officials say that residents can expect a $40 increase in annual fees.
Rowan College at Gloucester County will see a tuition increase in the coming year. The new budget will include a $2 per credit increase.
The Washington Township Police Department has installed a drug drop box in their station. Residents are encouraged to deposit unused prescriptions into the drop box as opposed to disposing of them in the trash.
Gloucester County officials practiced emergency response plans in anticipation of the summer storm season. First responders and emergency agencies used last summer's macroburst storm in June as their training example on how to work with a surprise storm of that magnitude.
Next Washington Township Council Meeting:
June 22, 7 p.m., at the Washington Township Municipal Building
POLICE BLOTTER
West Deptford Police are searching for one of four people charged with a bank robbery in March. The four also called in a fake bomb threat to West Deptford High School to observe emergency service response time in preparation for the robbery.
State Police are trying to return pieces of jewelry to their rightful owners found following an arrest. The items are believed to have been stolen in Salem, Gloucester, or Cumberland counties.
A 15-year-old Washington Township girl was killed after being struck by a car on Route 42 near Greentree Road. The driver, a 21-year-old man, initially fled the scene before returning.
THE LOCKER ROOM
STARS
Star Athlete
Jessica Hughes
Hughes, a former Washington Township softball star, is enjoying an impressive freshman season at Fordham University. She was named the Atlantic 10 Conference Rookie of the Year after leading the league with 54 runs and 36 walks during the regular season. Hughes was also second in the conference with a .475 on-base percentage and school-record 33 stolen bases.
Star Team
Kinsway Track
The Kingsway boys and girls track teams each brought home team titles from the Gloucester County Championships. The boys got individual wins from Joe Grandizio (1600 and 3200), Shaune Oates (400), Chase Matthews (high jump) and Sam Shinn (shot put). On the girls side, Destiny Stanford (1600), Emily Hilt (shot put), Jasmin Jones (triple jump) and the 4x400 relay all took first place.
Published (and copyrighted) in Suburban Family Magazine, Volume 7, Issue 3 (May, 2016).
For more info on Suburban Family Magazine, click here.
For information about advertising in Suburban Family Magazine, click here.
To find out where to pick up your copy of Suburban Family Magazine, click here.