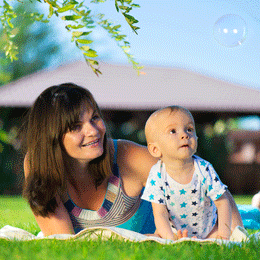 Burlington County Bulletin: Moorestown/Mount Laurel
SCHOOL BELLS
STARS
SCHOOL BELLS Star Student
EDWARD GELERNT
Moorestown
Moorestown Friends School senior Gelernt was awarded the Reuben Shaw Memorial Award by the Delaware Valley Science Council at their recent awards dinner. Gelernt was acknowledged for his participation in a three-house exam and series of interviews he took throughout the year, and received a cash prize of $1,400.
Star Student
ANNAROSE RUBRIGHT
Mount Laurel
Rowan College at Burlington County student Rubright recently appeared in a public service announcement for World Down Syndrome Day. In the film, Rubright narrates the daily activities of her life living with Down syndrome as actress Olivia Wilde acts out the story, as a way to demonstrate that people with Down syndrome see themselves like everyone else.
Star Citizen
MADELINE MORLINO
Moorestown
Morlino, a 17-year-old senior at Moorestown High School, is the recipient of the 2016 Air Force Child of the Year Award. Inspired by her father, an Air Force veteran with 23 years of service, Morlino formed the Veterans Benefits and Job Expo which featured over 10 major companies, 200 donated suits and free haircuts for any veteran in need of employment.
Star Citizens
THE ALICE PAUL INSTITUTE STAFF
Mount Laurel
Staff and volunteers at the Alice Paul Institute on Hooton Road celebrated a major national milestone for their organization's namesake in April, when the Mount Laurel native and renowned suffragette had the country's newest national monument named after her. President Barack Obama announced that the new monument in Washington, D.C., would be named the Belmont- Paul Women's Equality National Monument, and sits in front of the home of the former National Woman's Party.
SCHOOL DATES
April 26 Mount Laurel Board of Education Meeting,
7:30 p.m. at the Hattie Britt Admin. Building
April 27 Lenape Regional High School Board Meeting,
7:30 p.m. at the District Admin. Building, Shamong
April 29 Moorestown Friends School Senior Prom,
7 p.m. at The Mansion on Main Street, Voorhees
May 6-7 Moorestown Friends School Alumni Weekend
May 17 Moorestown Board of Education Meeting,
7:30 p.m. at WAMS Media Center
May 20 Lenape High School Senior Prom,
7 p.m. at the Crystal Tea Room, Philadelphia, Pa.
BULLETIN BOARD
Updates and announcements from your local school board
Mount Laurel released their proposed school budget, totaling $73.28 million for the 2016-17 school year. The raise in budget—which will be discussed at a public hearing on April 26—would raise township taxes an additional $54.
The Lenape Regional High School District's new proposed budget for the 2016-17 school year would increase 1.67 percent to $156.64 million.
Moorestown Friends School recently received almost $3 million in donations from a handful of graduates. The donations will go toward the school's Camden Scholars Program, which provides full tuition for talented Camden students.
Moorestown's projected school budget will include a 2.93 percent increase for 2016-17, bringing the budget to $69 million. The township will hold a public hearing on May 2.
COMMUNITY CONNECTION
News from around Burlington County
Bancroft has purchased 80 acres of property in Mount Laurel. Haddonfield officials are hoping to purchase the current historic Bancroft property.
Moorestown council approved a new ordinance that would change the times of the existing noise ordinances. Commericial tools and equipment are no longer allowed to operate between 9 p.m. or dusk (whatever comes first) and 8 a.m.
Moorestown council also accepted the resignations of Richard Crane from their zoning board and Barbara Williams from their recreation advisory committee..
Next Mount Laurel Council Meeting: April 25, 7 p.m. at Municipal Court
Next Moorestown Council Meeting: April 25, 7 p.m. at Council Chambers
POLICE BLOTTER
Following a brief foot chase, Mount Laurel police arrested a 33-year-old woman after she crashed her car into a utility pole while under the influence of alcohol. Three children were in the car at the time, one of which was treated at a local hospital for an injury.
Moorestown Police are investigating a burglary in which a safe was stolen from a house on the 700 block of Commonwealth Drive while the residents were away.
A Moorestown man was shot in the face while inside his car at a vehicle intersection. The 30-year-old man fled to a nearby house for safety and was later transported by helicopter to Cooper University Hospital. Police continue to search for the shooter.
THE LOCKER ROOM
STARS
Star Athletes
LENAPE BOYS LACROSSE
The Indians notched their first road victory against rival Shawnee in the 14-year history of their program when they defeated the Renegades, 13-5, on April 11. Scott Fayan led the way with five goals and Matt Smith added a hat trick. Lenape, which captured the South Jersey Group IV title last spring, had not defeated Shawnee at all since a 7-6 win in 2013.
Star Coach
DEANNA KNOBLOCH
Moorestown
Knobloch, the highly successful girls lacrosse coach at Moorestown, recorded another milestone in her legendary career when she earned her 500th win on April 6. The Quakers topped Clearview, 15-3, as Knobloch improved to 500-33-4 in her 24th season at her alma mater. She has guided Moorestown to 15 state championships.
ROSTER BEAT
Team, player and coach news
Several local high school seniors were recently chosen to compete in the Adam Taliaferro All-Star Football Classic, scheduled for June 29 at Rowan University at 7 p.m. Lenape cornerback Joshua Flowers, Moorestown quarterback Mike DiMarino and Moorestown kicker Ryan Loftus will all represent the Blue team in the annual game, which donates its proceeds to the Adam Taliaferro Foundation.
Moorestown Friends junior lacrosse player Katy Repholz recorded a hat trick in a 14-3 victory over Academy New Church, giving her 100 goals for her career. Repholz made the all-Friends League team as a sophomore, when she tallied 72 goals.
The Lenape softball team defeated Timber Creek, 16-3, in its season opener to give first-year head coach Eric Krastek his first varsity victory. Krastek coached the Indians' freshman team for 10 years before replacing Jim Scott with the varsity this spring.
Kiernan Fallows drove in the winning run with a clutch sinle in the bottom of the eighth inning to spark the Moorestown softball team to a thrilling 3-2 win over New Egypt. Fallows capped a winning rally that began with a one-out double by Asha Bezwada.
Published (and copyrighted) in Suburban Family Magazine, Volume 7, Issue 3 (April, 2016).
For more info on Suburban Family Magazine, click here.
For information about advertising in Suburban Family Magazine, click here.
To find out where to pick up your copy of Suburban Family Magazine, click here.