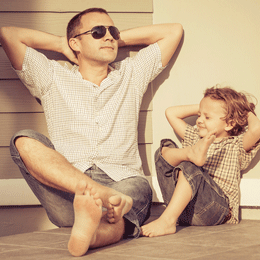 Gloucester County Bulletin
SCHOOL BELLS
STARS
SCHOOL BELLS Star Student
KENDALL JAMES, DYLAN SHARKEY AND STEVEN FINNERAN
Washington Township
Orchard Valley Middle School seventh graders, James, Sharkey and Finneran placed first, second and third, respectively, in the Student Inventions Through Education science competition. Sponsored by the Educational Information and Resource Center, students were tasked with creating a product for real-life problem solving. All three advance to the next level of competition in June at the Rutgers EcoComplex in Bordentown.
Star Teacher
MARY HOWARD
Washington Township
Washington Township science teacher Howard was selected by the University of Milwaukee's School of Engineering for their summer fellowship, studying the latest research in genome sequencing and personalized medicine. Working alongside a globally chosen group of teachers, Howard will strategize on the use of molecular models in instruction, with the goal of increasing their students' knowledge of genetics.
Star Citizens
GLOUCESTER COUNTY LAW ENFORCEMENT
Cherry Hill
A total of 19 law enforcement organizations in Gloucester County were recognized at the recent Gloucester County Wellness and Recovery Resource Fair at Rowan University. The agencies were recognized for saving over 150 people in the county over the last two years through drug overdose antidote resuscitation.
Star Citizen
JOHN DIXON
Woodbury
The Woodford Cedar Run Wildlife Refuge has named Dixon as their new donor relations manager. Dixon—a Woodbury resident and Army veteran—will oversee the Medford nonprofit's donation efforts.
SCHOOL DATES
April 26 Washington Township Board of Education Meeting,
7 p.m. at the Washington Township High School auditorium
April 29 Washington Township High School Junior Prom,
7 p.m. at the Crowne Plaza, Cherry Hill
May 5 Washington Township Board of Education Budget Hearing,
7 p.m. at the Eileen Abbott Central Admin. Building, Sewell
May 7 SAT Testing,
8 a.m. at Washington Township High School
BULLETIN BOARD
Updates and announcements from your local school board
The Washington Township Board of Education passed a resolution at their recent meeting that would allow the school to participate in the Sustainable Jersey for Schools program. The program provides tools and incentives for sustainability programs.
The BOE also named Orchard Valley Middle School Principal Steve Gregor as the township's new director of secondary education.
Rowan University has opened the Child Abuse Research Education and Service Institute in Vineland. The institute aims to provide medical, psychological and diagnostic resources to the area.
Washington Township has added full-day kindergarten classes to its 2016-17 school year program. It will run at all three township schools.
COMMUNITY CONNECTION
News from around Gloucester County
Woodbury has relaunched their Coffee With Cops series for 2016, in which they invite residents to meet with police at a local coffee shop to discuss issues and ask questions. They held their last event at the end of April and will announce a third date on WoodburyPD.com.
At a recent council meeting, Washington Township Mayor Barbara Wallace recognized the Washington Township Ambulance Association and founding member Russell Price for 60 years of service.
The New Jersey Economic Development Authority approved a Grow New Jersey grant for Glassboro's Eastern Propak at a recent meeting. The $4.8 million grant will be divided across 10 years and will create 65 new full-time jobs.
Next Washington Township Council Meeting: April 27, 7 p.m. at the Municipal Building
POLICE BLOTTER
A 19-year-old Glassboro man was charged with multiple counts of burglary and theft after breaking into six Washington Township businesses over a span of three weeks.
A small plane crashed into a South Harrison Township field after experiencing an engine-related problem. The pilot survived with only minor injuries.
An office building of the Lake Park cemetery in Woolwich Township was destroyed following a suspicious fire. Among the items lost were 144 years of irreplaceable cemetery records. Police are investigating the possibility of robbery.
THE LOCKER ROOM
STARS
Star Athlete
MICHELLE TUMOLO
Mullica Hill
Tumolo(left), a former star lacrosse player at Clearview Regional High School and Syracuse University, was the third overall pick in the inaugural draft of the United Women's Lacrosse League. She was chosen by the Philadelphia Force and will begin competing with the team this spring. Currently an assistant coach at Syracuse, Tumolo had 141 goals and 137 assists during her career with the Orange.
Star Coaches
SHANE SNYDER AND TRACY BURKHART
Washington Township
These two Washington Township High School coaches were recently recognized as the 2015 State Coaches of the Year in their respective sports at the New Jersey Scholastic Coaches Association annual banquet. Burkhart led the softball team to a 31-1 record and its second Group IV state title in three years last spring. This past fall, Snyder guided the Minutemen boys soccer team to a 25-1-1 mark and its second straight Group IV state championship.
ROSTER BEAT
Team, player and coach news
Several local high school seniors were recently chosen to compete in the Adam Taliaferro All-Star Football Classic, scheduled for June 29 at Rowan University at 7 p.m. Clearview lineman Vito Nucci, Washington Township lineman Dan Giaquinto, Kingsway tight end/defensive end Wale Mustafa and Kingsway lineman Faheem Davis will all represent the White team in the annual game, which donates its proceeds to the Adam Taliaferro Foundation.
Washington Township junior golfer Jake Hanzel shot a 78 to claim fourth place at the Garden State Cup, held at Blue Heron Pines. He helped the Minutemen finish 10th in the team standings, which was third-best among the South Jersey teams behind St. Augustine and Clearview.
Devon Grippe, a senior pitcher on the Kingsway softball team, tossed a no-hitter in a 3-0 victory over Triton. Grippe nearly had a perfect game until hitting a batter with two outs in the seventh inning. She struck out 10 and didn't allow a walk while also contributing an RBI single at the plate.
Luke Xantopolous scored the game-winning goal in overtime, his second of the game, to lead the Washington Township boys lacrosse team to a thrilling 7-6 win over Cherokee. A senior captain and four-year starter, Xantopolous will continue his career next year at Gwynned-Mercy University.
Published (and copyrighted) in Suburban Family Magazine, Volume 7, Issue 3 (April, 2016).
For more info on Suburban Family Magazine, click here.
For information about advertising in Suburban Family Magazine, click here.
To find out where to pick up your copy of Suburban Family Magazine, click here.