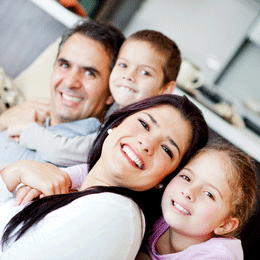 Camden County Bulletin
SCHOOL BELLS
STARS
SCHOOL BELLS Star Students
THE PINK PANTHERS BREAST CANCER TEAM
Voorhees
Manned by 13 students at Eastern High School, the Pink Panthers are celebrating the end of their senior year with a bang. The team is preparing to graduate and, through a series of annual fundraisers, business partnerships and more, recently announced that they raised a total of over $15,000 for various charities in their area.
Star Teachers
RESURRECTION CATHOLIC SCHOOL TEACHERS
Cherry Hill
Six teachers from Resurrection Catholic School were recently acknowledged by the Diocese of Camden for their milestone anniversaries. Nicki Pavalko celebrated 40 years, Maria Violia and Miriam Brennan were honored for five years, Janet Quattrone and Sister Mary Berryman celebrated 25 years and Karen Lucci was acknowledged for 20 years of teaching in the school.
Star Citizen
Hyerin Kim
Cherry Hill
Kim was selected from across the country as one of only a few to participate in the Yamaha Young Performing Artists Program—a four-day event that recognizes outstanding young musicians from the world of classical, jazz and contemporary music. Kim is a flutist serving her second year as the flute sectional leader with the Philadelphia Youth Orchestra.
Photo via PYOS.org
Star Citizen
Francisco Negron-Cadiz
Voorhees
Author Negron-Cadiz has published his third book, Short Fiction Stories. Negron-Cadiz , originally from Puerto Rico, has written two other books under the name Frank Norgen, Panchito and Other Stories and El Fanguito, and has become known for his work in the genre of short story writing.
SCHOOL DATES
April 26 Cherry Hill Board of Education Action Meeting,
7 p.m. at 45 Ranoldo Terrace, Cherry Hill
April 28 Haddonfield Board of Education Meeting,
7 p.m. at Haddonfield Memorial HS Library
April 29 Cherry Hill East Junior Prom at The Merion,
Cinnaminson
May 4 Voorhees Board of Education Meeting,
7:30 p.m. at the Administration Building
May 12 Cherry Hill West Junior Prom,
6 p.m. at Auletto Caterers, Deptford
May 13 Haddonfield Memorial Junior Prom
7 p.m. at Tavistock
BULLETIN BOARD
Updates and announcements from your local school board
Cherry Hill Board of Education and township representatives broke ground on a new turf field at Cherry Hill East. The $3.3 million project will be a joint effort between the board and the township.
A judge ruled in favor of Haddonfield Friends School in a recent lawsuit based on students with learning disabilities.
Board of Education President Carol Matlack led a district-wide walk on April 8 in support of JDRF, in anticipation of the student and teacher run Volley for Support fundraiser that evening.
Carusi Middle School in Cherry Hill will host the fifth annual Sustainable Cherry Hill event on April 30, bringing out around 5,000 to learn about the township's sustainability initiative.
COMMUNITY CONNECTION
News from around Camden County
Bancroft has purchased 80 acres of property in Mount Laurel. Haddonfield officials are hoping to purchase the current historic Bancroft property.
Cherry Hill marked their 44th annual tradition of planting cherry trees in the community at the start of April. The township planted four trees outside Joyce Kilmer School, adding to almost two miles of trees.
Haddonfield was listed as having the highest average selling price for homes in Camden County in 2015 by the New Jersey Division of Taxation, coming in at $503,228.
Next Cherry Hill Council Meeting: April 25, 7:30 p.m. at the N. John Amato Council Chambers
Next Haddonfield Planning Board Meeting: May 3, 7:30 p.m. at the Haddonfield High School Auditorium
Next Voorhees Township Committee Meeting: May 9, 7:30 p.m. at the Voorhees Municipal Building
POLICE BLOTTER
Cherry Hill Police are searching for two males suspected of stealing from cars on Woodland Ave. The men then attempted to use a stolen credit card to make purchases at the Somerdale Wal-Mart.
Voorhees police officials are investigating a gas station robbery on the morning of April 10 at the Voorhees Valero on Route 73.
Cherry Hill Police are trying to identify two women who allegedly stole $860 worth of clothing from the Cherry Hill Mall JC Penney.
THE LOCKER ROOM
STARS
Star Athlete
DEVIN SMELTZER
Voorhees
Smeltzer, a sophomore pitcher at San Jacinto College North in Texas, was dominant in a recent 6-0 victory over Wharton County. The lefthander tossed a nohitter, striking out 16 and walking three in nine innings. With the performance, the Voorhees native and Bishop Eustace Prep graduate improved his record to 5-2 and lowered his ERA to 1.45.
Star Coach
JEFF FRANQUET
Haddonfield
Franquet, who was named the softball coach at Haddonfield in January, earned his first victory with the program when the Bulldawgs defeated Collingswood, 24-0, in their season opener. A native of Pennsylvania, Franquet brings years of experience as a college coach to his new position. He has had successful stints at Central Florida Community College, Jacksonville University, Georgian Court and Central Connecticut State.
ROSTER BEAT
Team, player and coach news
Several local high school seniors were recently chosen to compete in the Adam Taliaferro All-Star Football Classic, scheduled for June 29 at Rowan University at 7 p.m. Cherry Hill East wide receiver Vinny Guckin, Cherry Hill West wide receiver Quincy Jenkins, Eastern two way lineman Jacob Gruber, Haddonfield linebacker Frank Fortino and Haddonfield kicker/punter Drew Tomlinson will all represent the White team in the annual game, which donates its proceeds to the Adam Taliaferro Foundation.
Tamika Voltaire, a junior on the Eastern girls track team, took first place in the high jump at the Don Denser Memorial Relays, hosted by Male Shade early in April. Voltaire's winning jump was 5 feet, 2 inches. The Vikings also finished first in the 4x400 meter relay.
Four members of the Cherry Hill East boys track and field team set personal records in the Cougars' first dual meet of the season, a 98-41 win over Washington Township. Justin Garth (165-8) and Dante Gazzola (110-0) each set their PR in the javelin, while Zachary Hall recorded a mark of 134-3 in the discus and Jake Ciocco posted a mark of 40-6 in the shot put.
The Haddonfield boys lacrosse team got the 2016 season off to a terrific start, as the Bulldawgs had a 5-2 record after seven games. They have already surpassed their win total from last season.
Published (and copyrighted) in Suburban Family Magazine, Volume 7, Issue 3 (April, 2016).
For more info on Suburban Family Magazine, click here.
For information about advertising in Suburban Family Magazine, click here.
To find out where to pick up your copy of Suburban Family Magazine, click here.