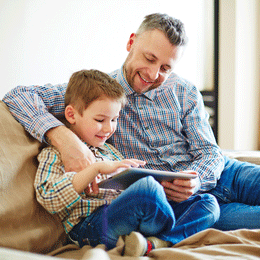 Burlington County Bulletin: Marlton/Medford
SCHOOL BELLS
STARS
Star Student
Jabriel Crawford-Bell
Cherokee senior Crawford-Bell was recently named the winner of Rowan College at Burlington County's Startup Star competition. Crawford-Bell was acknowledged for the business plan he created around a fake company called College App, which connects prospective students to their colleges via social media. Crawford-Bell was awarded a check for $750 by TD Bank for his accomplishment.
Star Student
Mohit Ambe
Evans School fifth grader Ambe took first place in the Garden District Spelling Bee. Held each year in Haddonfield and sponsored by the New Jersey State Federation of Women's Clubs, Ambe beat out over 20 other students—all of whom were sponsored by their local women's club—to take top prize and a Visa gift card.
Star Citizen
Catherin Wilson
Medford
Wilson, a longtime Medford resident and current Virginia resident, received surprising national acclaim after discovering a letter written by Camden's own Walt Whitman while volunteering at the National Archives. Wilson uncovered the Civil War letter, which was written by Whitman on behalf of a soldier dying of tuberculosis in 1866.
Star Citizen
Sean Dolphin
Marlton
Marlton police officer Dolphin—a 16-year veteran on the Evesham police force—was recently recognized by the force and the township for his efforts in saving the life of a fellow neighbor. Dolphin responded to a report of a suicide attempt and quickly acted to save the man, who was treated at a local hospital.
SCHOOL DATES
March 25-April 1 Evesham, Medford Spring Break
March 28-April 4 LRHSD Spring Break
April 25 Medford Board of Education Meeting,
7:30 p.m. at Memorial Middle School
April 27 LRHSD Board Meeting,
7:30 p.m. at the Lenape District Administration Building
April 28 Evesham Township Board of Education Meeting,
7 p.m. at DeMasi Middle School
BULLETIN BOARD
Updates and announcements from your local school board
The Evesham School District and Superintendent have proposed plans to close Florence V. Evans Elementary School. Mayor Randy Brown announced his public disapproval of the proposal, and township residents have made a strong showing both in support and against the closure in meetings, on social media and in town.
Evesham police announced plans to pay $500,000 from its budget—starting in the 2016-17 school year—to pay for police in Evesham schools.
The Medford Board of Education recommended a partial re-roofing of Cranberry Pines School at their most recent meeting.
COMMUNITY CONNECTION
News from around Burlington County
A brush fire that spread across the area reached the Evesham neighborhoods of Colts Run and Country Farms. The 50-acre fire was contained by March 10.
The New Jersey Local Finance Board has delayed the ruling of a proposal to dissolve the Evesham water and sewer utilities authority until April.
Medford Township announced that they will work to correct erosion issues at Freedom Barks, the popular dog park located at Freedom Park along the Rancocas Creek.
Next Medford Township Council Meeting: April 4, 7:30 p.m. at the Public Safety Building Courtroom, 91 Union St., Medford
Next Evesham Township Council Meeting: March 22, 6:30 p.m. at the Evesham Municipal Building, 984 Tuckerton Road, Marlton
POLICE BLOTTER
A Marlton man was charged with burglary after entering the window of a Berlin home on Pennsylvania Ave. He was apprehended in the area after fleeing through the rear door.
Unable to pay his bail, a man suspected of cigarette shoplifting multiple times from a Medford Wawa was arrested and sent to jail after attempting to flee the scene into a nearby wooded area.
Evesham Township Police arrested a South Jersey man for allegedly selling heroin to a Marlton resident who died from an overdose using the drugs in November 2015. Bail is set at $200,000.
THE LOCKER ROOM
STARS
Star Athlete
Isabella Therien
Marlton
A junior on the Cherokee girls basketball team, Therien scored her 1,000th career point when she knocked down a corner 3-pointer in a playoff victory over Kingsway. She finished with a game-high 19 points as the Chiefs advanced to the sectional final, where they dropped a close game to rival Lenape. Therien led the team in scoring at 13.7 points per game and helped Cherokee finish with a 23-5 record.
Star Team
St. Mary of the Lakes Boys Basketball
Medford
The varsity boys from St. Mary of the Lakes took home the Burlington County CYO championship with an impressive 66-46 victory over St. Mary's Bordentown in an exciting final at Holy Cross Academy in Delran. The red-hot shooting of Johnny Kennevan helped his squad break open a close game and earn the win. Kennevan was named playoff MVP.
ROSTER BEAT
Team, player and coach news
St. Mary of the Lakes sent an unprecedented five teams to the Burlington County CYO Basketball Championships at Holy Cross. In addition to the varsity boys, the varsity girls and JV boys also won titles in their respective divisions. The girls used a big second half defeat rival OLGC, 37-20. Rory Rensel was named playoff MVP. The JV boys won their second straight county crown and third in the last four years thanks to a 31-22 victory over St. Mary's Bordentown. They were sparked by playoff MVP Matt Fish.
The Cherokee boys basketball team reach the South Jersey Group 4 final for the third year in a row, beating rival Eastern in the semifinals, 45-42. The Chiefs fell to Atlantic City in the final but finished with a 21-9 record in their first season under head coach Eric Cassidy.
The Shawnee girls basketball team made its presence felt at the Al Carino Girls Basketball Club of South Jersey Senior All-Star Game, as Jen Byrne and Jenna Hoffner were both chosen to play on the North squad and Chrissy McGovern was part of the coaching staff. Cherokee teammates Shaye McGoey and Leah Reistle were also selected for the North team.
Published (and copyrighted) in Suburban Family Magazine, Volume 7, Issue 2 (March, 2016).
For more info on Suburban Family Magazine, click here.
For information about advertising in Suburban Family Magazine, click here.
To find out where to pick up your copy of Suburban Family Magazine, click here.