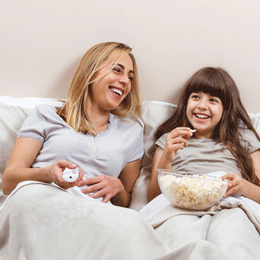 Cherry Hill Family Bulletin
SCHOOL BELLS
STARS
Star Teacher
Lester Owens
Camden County College professor Owens was selected as the 16th highest rated professor on the 2015 Highest Rated Junior and Community College Professors list, issued by RateMyProfessors.com. The website—which covers North America and the U.K.—uses ratings from students to calculate the ranking.
Star Students
Stay Tuned
Cherry Hill East's all-star a cappella group Stay Tuned premiered their Lifetime network docuseries Pitch Slapped at the start of the new year. The show follows East's group as they prepare for competition against their rival school, North Jersey's Northern Highlands Regional High School.
Star Citizen
Timothy Witcher
Chef and Camden County Technical School educator Timothy Witcher was chosen to compete on Food Network's Chopped in February. The show pits four chefs against each other to create the best dish using a basket of "mystery ingredients" and a time limit.
SCHOOL DATES
Feb. 19-27-Paul VI Presents Footloose,
times vary at Paul VI High School
Feb. 23-Cherry Hill East Presents Beauty and the Beast,
times vary at Cherry Hill East
Feb. 27-Moorestown Friends School Admissions Testing,
9 a.m. at Moorestown Friends School
March 1-Bishop Eustace Class of 2020 Registration,
5:30-7 p.m. at Bishop Eustace's Lulli Library
March 5-SAT Testing at Cherry Hill East and Cherry Hill West,
8 a.m.
BULLETIN BOARD
Updates and announcements from your Cherry Hill school board
The Cherry Hill Board of Education announced that they will take new initiatives to address transgender students, including introducing a gender neutral bathroom for all students.
Cherry Hill Assistant Superintendent Joseph Meloche announced that around 2,200 students opted out of PARCC testing in the district. The high rejection rate could lead to penalties in the district.
The Cherry Hill Education Association (CHEA) and Cherry Hill Board of Education have agreed to a revised salary guide for certificated staff members.
Cherry Hill East officials monitored and controlled a diagnosed case of pertussis—or whooping cough—that occurred on campus at the start of the new year. No additional cases were diagnosed besides the one student.
Next School Cherry Hill Board of Education Meeting:
Feb. 23, 7 p.m. at the Malberg Administration Building, 45 Ranoldo Terrace
TOWN CRIER
Submit your news and announcements here for consideration in future issues! We're looking for your birth announcements, engagements, career announcements, weddings, anniversaries and death announcements to include. Simply email Erica@SouthJersey.com with your news and possible photo.
POLICE BLOTTER
Township police have released surveillance photos of two men believed to have placed a credit-card data collection device on an ATM at the Chapel Avenue 7-Eleven. Officials deactivated the skimming scanner less than two hours after it was installed, and believe no data was compromised.
The former McCormick & Schmick's in Cherry Hill—which closed in 2014—was one of a handful of state restaurants owned by Landry's Inc. that was recently found to be exposed to a major credit card breech from May 2014 to December 2015.
Police arrested a Cherry Hill East teenager for making a false public alarm after the teen posted a threatening text about the school on social media. The school was cleared by police and was monitored after the incident.
COMMUNITY CONNECTION
News from around Cherry Hill
The Cherry Hill Police Department opened up their recruitment process to the public for the first time in their history. The department received 2,300 application requests, and welcomed 1,200 applicants in a recruitment event on the search to find 20 replacements for their 131 person staff.
The Camden County Freeholder Board, in conjunction with the Muslim American Community Association, Jewish Catholic Muslim Dialogue and Jewish Community Relations Council of Southern New Jersey hosted a forum to discuss religions and radicalism related to Islam. The board's hopes were to celebrate the community's diversity while discussing current events.
The Camden County Department of Public Works sent out notices to residents to keep power providers' contact and utility information on hand during the winter storm season. Contact information for PSE&G, Atlantic City Electric and South Jersey Gas is available on CamdenCounty.com.
Next Township Cherry Hill Council Meeting:
Feb. 22, 7:30 p.m. at the N. John Amato Council Chambers, 820 Mercer Street
THE LOCKER ROOM
STARS
Star Athlete
Sasha Williams
Williams, a sophomore forward on the Stockton University women's basketball team, was recently named the New Jersey Athletic Conference Player of the Week for the second time this season. The Cherry Hill West graduate averaged 14.5 points and 12.5 rebounds for the Ospreys in victories over Montclair State and Kean.
Star Athletes
James Potts and Connor Rogovich
James Potts and Connor Rogovich, senior captains on the Cherry Hill West wrestling team, each earned their 100th career wins this season. Potts, a 195-pounder, and Rogovich, a 160-pounder, also helped lead the Lions to the Olympic Conference National Division championship, their third straight division title.
ROSTER BEAT
Team, player and coach news
Camden Catholic quarterback Tyree Rodgers has signed with Virginia Tech. Rodgers will be playing defensive back for the Hokies, and has notched five interceptions and four pass defenses in the position under coach Nick Strom.
Another Camden Catholic senior, wide receiver Jamal Parker, has signed his letter of intent with Kent State University. He did it all with the Fighting Irish, amassing 1200 all purpose yards during his senior year.
Five football players from Camden High School have committed to universities this past month, including wide receiver Brad Hawkins and defensive end Ron Johnson, who will play together at D1 University of Michigan.
James Potts and Connor Rogovich, senior captains on the Cherry Hill West wrestling team, each earned their 100th career wins this season. Potts, a 195-pounder, and Rogovich, a 160-pounder, also helped lead the Lions the Olympic Conference National Division championship, their third straight division title.
Cherry Hill East senior Duncan Brookover recently announced he will continue his swimming career at Southern Methodist University in Dallas. A four-year varsity contributor and currently a captain for the Cougars, Brookover shines in the individual medley and 500 free.
Cherry Hill East senior Timmy Perry broke Cherry Hill East's career block record with 226 blocks at the end of Jan. The previous record was set at 211.