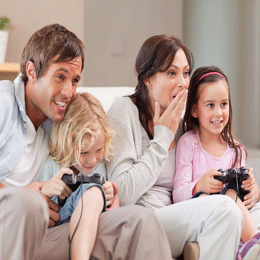 Medford Family Bulletin
SCHOOL BELLS
STARS
Star Teacher
Robert C. Joubert
Shawnee's Director of Choral Activities was named the Teacher of the Year for 2015-16. Joubert has been with the school district since 2008, teaching first at Lenape before coming to Shawnee. Joubert was honored at a ceremony, as well as at the school's annual winter choral concert.
Star Students
Shawnee H&R Block Budget Challengers
Thirty-two students from Shawnee's personal finance classes participated in a national competition sponsored by H&R Block, where they practiced money management skills and investment. The students from Shawnee were nationally ranked in the top five percent of participants for their abilities, out of 22,300 national participants.
Star Citizen
Gregory Pardlo
Pulitzer Prize-winning poet and Burlington County native, Gregory Pardlo, returned home to speak at Rowan College at Burlington County. Pardlo, a past student of the former Burlington County College, spoke with students about his work and his inspiration, and told students how they can achieve their own version of success.
SCHOOL DATES
Feb. 19-27-Shawnee High School Presents Peter Pan,
times vary Shawnee High School
Feb. 25-Chairville Elementary School 5th Grade Parent/ Student Dance,
7 p.m.
March 1- Bishop Eustace Class of 2020 Registration,
5:30-7 p.m. at Bishop Eustace's Lulli Library
March 5-SAT Testing at Cherokee High School,
8 a.m. at the Cherokee North Building
BULLETIN BOARD
Updates and announcements from your Medford school board
The Medford Township School District presented plaques to Janet Law Clancy and Michelle Hammel at a recent board of education meeting, recognizing their work and service on the board of education.
The board also appointed Katherine Santamore as Delegate to the Executive Committee of the New Jersey School Boards Association and appointed her to the Lenape Regional Council for Education.
David Bermingham was also appointed by the board president as Delegate to the Executive Committee of the Burlington County School Boards Association.
Next Medford Board Meeting:
Feb. 22, 7 p.m. at Memorial Middle School, 55 Mill St.
Next LRHSD Board Meeting:
March 16, 7:30 p.m. at the Lenape District Administration Building, 93 Willow Grove Road, Shamong
TOWN CRIER
Submit your news and announcements here for consideration in future issues! We're looking for your birth announcements, engagements, career announcements, weddings, anniversaries and death announcements to include. Simply email Erica@SouthJersey.com with your news and possible photo.
POLICE BLOTTER
A juvenile was arrested after a police stop for his headlights led to officers finding marijuana and drug paraphernalia. He was charged with operating a vehicle without headlights, driving after hours on a provisional license, and possession of marijuana and controlled dangerous substances.
A Medford man pleaded guilty to 21 counts of burglary and three counts of theft in over $2 million of stolen goods from homes throughout Evesham, Medford, Moorestown, Mount Laurel, Voorhees and Haddonfield back in 2012.
A Medford man was arrested on drug related charges after police pulled him over for suspicious activity, whereupon allegedly finding crack cocaine and marijuana.
COMMUNITY CONNECTION
News from around Medford
Gov. Chris Christie announced that he would be seeking a disaster declaration from Pres. Barack Obama for last month's snowstorm in 17 counties, including Burlington County.
The Medford council named a new township attorney and township engineer at their Jan. 19 meeting.
At the first meeting of the new year, Mayor Jeff Beenstock hopes to form a sub-committee to work on library renovations, and also plans to work on businesses on Route 70, road repair and hiring within the police force.
Medford has renamed Cranberry Park. The park will now be called Still Park after legendary Medford resident Dr. James Still, an African American physician and son of a slave who practiced medicine in the area in the 1800s.
THE LOCKER ROOM
STARS
Star Athlete
Shakwel Vincent
Medford Tech senior Vincent notched his 1,000th career point in a game against Bishop Eustace at the start of February Vincent becomes only the fifth student in the history of the school to earn this accomplishment, and tacked another 10 points on in that game alone, scoring 23 points with five 3-pointers.
Star Coach
Joe Kessler
Shawnee's Kessler reached a special milestone in January as he became the eighth boys basketball coach in South Jersey history to join the 600-win club with a victory over Winslow Township. Kessler is in his 29th season with the Renegades and has won five state championships.
ROSTER BEAT
Team, player and coach news
Five Shawnee girls soccer players officially signed their letters of intent on national signing day in February to continue their careers at the Division I level. Midfielder Lexie Palladino, who had 21 goals and 18 assists last fall, will be heading to Rutgers. Twin sisters Brittany and Amanda Hartwell-Miller are staying together at St. Joseph's, while Sarah DeBerardinis will be close by at La Salle. Silvana Gordon is going the furthest away, as she committed to Florida Gulf Coast. The five girls grew up playing together in Medford and led Shawnee to the South Jersey Group IV title in their final season.
Shawnee senior football stars Mike Welsh and Anthony Mague made their college decisions official on national signing day. Welsh, a three-year starter at quarterback for the Renegades, is headed to Monmouth. Mague, a standout wide receiver, will suit up at William & Mary.
Jeff Weigel, the girls swimming coach at Shawnee, picked up his 100th career win on Jan. 20 as the Renegades defeated Moorestown, 95-75.
Shawnee senior Krista Hoffman was selected to play on the Harrow Sports/NFHCA All Region team for field hockey at the end of 2015. Hoffman, the Renegades captain for 2015 and a four-year starter, was the only Burlington County field hockey player to be selected for the New Jersey Region.
Published (and copyrighted) in Suburban Family Magazine, Volume 6, Issue 12 (February, 2016).
For more info on Suburban Family Magazine, click here.
For information about advertising in Suburban Family Magazine, click here.
To find out where to pick up your copy of Suburban Family Magazine, click here.