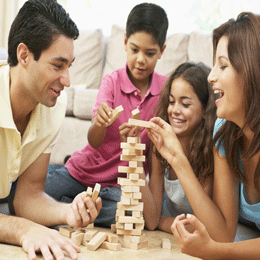 Gloucester County Family Bulletin
SCHOOL BELLS
STARS
Star Teacher
Kathi Kersznowski
Washington Township
This Wedgwood Elementary School computer literacy teacher was selected as one of 100 K-12 teachers to participate in a pilot academy for the computer company Raspberry Pi. Kersznowski will travel to California to participate in a specialty workshop, where teachers will learn about the technology and applying coding and computer science in the classroom.
Star Student
Stephanie Masapollo
Washington Township
Bunker Hill Middle School eighth grader Masapollo was selected as the winner of the Washington Township Middle School Idol Competition. She competed against 28 other students, singing a handful of songs including "At Last" by Etta James, to be named the champion for 2016. Part of her award was to sing at the Washington Township High School Pops Concert in February.
Star Citizen
Gavin Kim
Washington Township
Sixth grader Kim has been cast as Zack in the Broadway production of School of Rock. Kim—who attended Orchard Valley Middle School before being cast and switching to home schooling—will perform at New York City's Winter Garden Theatre four days a week in the musical production based on the Jack Black movie.
SCHOOL DATES
Feb. 27- Moorestown Friends School Admissions Testing,
9 a.m. at Moorestown Friends School
March1- Bishop Eustace Class of 2020 Registration,
5:30-7 p.m. at Bishop Eustace's Lulli Library
March 5- SAT Testing at Glassboro High School,
8 a.m.
March 5- Washington Township High School PTO Craft Fair,
9 a.m. at Washington Township High School
BULLETIN BOARD
Updates and announcements from your Gloucester County school board
The Washington Township Board of Education voted to approve its redistricting plan for schools. The move is expected to affect 15 percent of the elementary and middle school students.
At the same meeting three Township teachers announced their retirement: Lieutenant Colonel Jere Gainer, the JROTC teacher at WTHS who has been with the district for 23 years; Carol Ferrucci, WTHS English teacher who has been with the district for 29 years; and Robert Petrillo, Township English and Language Arts supervisor.
Birches Elementary has introduced the Junior Achievement program to the school, a volunteer program that works with business people in the community to teach students about entrepreneurship.
Next School Board Meeting:
Feb. 23, 7:30 p.m. at the Eileen Abbott Central Administration Building, 2016 E. Holly Ave., Sewell
TOWN CRIER
Submit your news and announcements here for consideration in future issues! We're looking for your birth announcements, engagements, career announcements, weddings, anniversaries and death announcements to include. Simply email Erica@SouthJersey.com with your news and possible photo.
POLICE BLOTTER
A former Deptford police officer received 30 years in prison in the shooting death of a friend in 2013.
Two Pa. women were indicted in a December incident in which they allegedly set fire to a Washington Township home while attempting to kidnap one of the suspect's children from their custodial home.
Police arrested a Woodbury man accused of setting fire to two alleged arsons at Deptford's Chestnut Lane apartment complex. The most recent February issue displaced 26 people.
A Paulsboro woman was arrested after causing false alarm and threatening to blow up West Deptford High School. The woman was responding to a series of social media polls that sparked racial tension in the school and community.
One Swedesboro man lost his life after crashing a stolen car in Logan Township. The investigation is still ongoing.
COMMUNITY CONNECTION
News from around Gloucester County
The Woodbury police station has moved from its Broad Street location to a renovated space on Barber Street. The former historic bank was converted into the new station thanks to a $4 million restoration project.
The New Jersey Economic Development Authority approved over $170 million in tax credits to use on construction in Glassboro.
Rowan University also applied for $1 million in tax breaks for the new home of president Dr. Ali Houshmand. The Harrison Township home was recently purchased by the university for $925,000.
New state data has revealed that the average tax bill in Gloucester County has risen 3.7 percent.
Next municipal meeting:
Feb. 24 at 7 p.m. at Washington Township Municipal Building, 1 McClure Drive, Sewell
THE LOCKER ROOM
STARS
Star Athlete
Spencer Cook
Cook, a Washington Township boys basketball player, recently scored his 1,000th career point on a free throw in a win over Bishop Eustace. The senior point guard also announced in January that he will continue his career at Stevens Institute of Technology in Hoboken.
Star Team
Kingsway Wrestling
The third-seeded Dragons earned a huge upset win over second-seeded Egg Harbor Township, 39-31, in the South Jersey Group 5 semifinals. Trace Kinner, Quinn Kinner, Atlee Cullison, Rory Bushby and Tyler Solomon all won by pin for Kingsway. The Dragons advanced to the sectional final for the second time in the last three years before falling to Southern.
ROSTER BEAT
Team, player and coach news
Washington Township junior swimmer Matt Mills brought home an individual title from the Gloucester County Championships for the second year in a row. After winning the 500 free last year, Mills was tops in the 200 IM at January's meet with a time of 1:59.08. His teammate, freshman Alex Chiu, added a first in the 100 butterfly as he touched the wall in 56.16 seconds.
Jenn Natale, a former star basketball player at Washington Township who is currently a highly successful head coach at her alma mater, will be one of 16 new members inducted into the Gloucester County Sports Hall of Fame in March. Natale scored 1,033 points and was twice named to the all-South Jersey first team during her playing days in the mid-90s.
Legendary Kingsway football coach Tony Barchuk, who led the Dragons for 37 seasons, announced his retirement in February. Barchuk compiled a 206-155-5 record and guided Kingsway to the South Jersey Group II championship in 2001. Also a successful softball coach for the Dragons since 2005, Barchuk will coach his final season this spring and will step down as a health and physical education teacher at the end of the school year.
The Glassboro High School Sports Hall of Fame has announced that they are accepting nominations for the next class. Interested parties can find a form on the Glassboro High School website.
Kingsway Regional High School has proposed building a $12 million athletic complex for students which would include a new track, bleachers and the conversion or natural grass to turf for their football field.
Published (and copyrighted) in Suburban Family Magazine, Volume 6, Issue 12 (February, 2016).
For more info on Suburban Family Magazine, click here.
For information about advertising in Suburban Family Magazine, click here.
To find out where to pick up your copy of Suburban Family Magazine, click here.